Learn More - Attend an Event
Information Sessions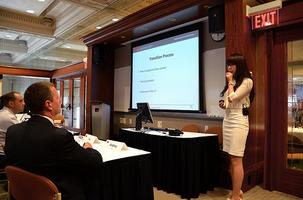 Master of Science in Finance Information Session
Ever wondered if a career in finance is right for you? Build a solid foundation in risk and investment management with Beedie's Masters of Science in Finance, a 16 month full-time program that prepare candidates for the challenges of the rapidly changing world of finance.
At this session, one of our renowned faculty members will teach a mini-case and the Admissions team will be on hand to give an overview of the program and its requirements.
Date:
Time:
Location:
Tuesday, February 16, 2016
6:00 PM
Segal Graduate School of Business - Simon Fraser University
500 Granville Street
Vancouver, BC V6C 1W6
Canada
Register Now
---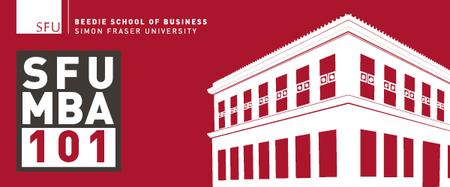 MBA 101
Take control of your future!
Sign up for MBA 101 at the Beedie School of Business. This event will give you the chance to experience an MBA class, hear about our wide range of MBA programs, and meet some of our professors, students and graduates. We'll also have a career development seminar and alumni Q & A.
With our Full-time MBA, Part-time MBA, Management of Technology MBA, and Executive MBA, we have a program that is right for you. Located in the heart of downtown Vancouver, we offer everything you'll need to excel in the fast-changing business world - a world class learning environment, award-winning faculty and a network of over 5000 business leaders.  
Join us on March 19th to learn more. Full schedule to follow.
Date:
Time:
Location:
Saturday, March 19, 2016
10:00 AM
Segal Graduate School of Business - Simon Fraser University
500 Granville Street
Vancouver, BC V6C 1W6
Canada
Register Now
On the Road
QS Connect 1-2-1
Date:
Time:
Location:
Wednesday February 10th, 2016
5:00 PM - 10:00 PM
Hotel Sheraton Maria Isabel
Paseo de la Reforma 325
Miguel Hidalgo, Mexico City, Mexico 06500
Register Now
Tuesday February 16th, 2016
5:00 PM - 10:00 PM
Bogota Plaza Summit Hotel
Calle 100 No. 18A – 30
Bogota, Colombia
Register Now
Thursday February 18th, 2016
5:00 PM - 10:00 PM
El Pardo Doubletree by Hilton
Independencia 141
Lima 18, Peru
Register Now