Learn More - Attend an Event
Information Sessions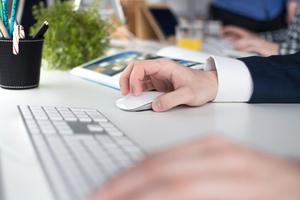 Graduate Diploma in Business Administration (GDBA) Online Information Session
Participate in this interactive online session to learn about how the Graduate Diploma in Business Administration (GDBA) program combines theory and application to provide working professionals with business fundamentals. Experience a mini class from one of own renowned faculty and learn how you can transfer from the GDBA into one of Beedie's MBA programs.  We'll also be talking about career development opportunities and how to apply, plus you can ask the team any questions you have.  The GDBA program is offered online, allowing you the flexibility to study anytime, anywhere. 
Link access to this webinar will be emailed to all registrants 24 hours before the event. 
Date:
Time:
Location:
Thursday, November 3, 2016
6:00 PM
Online

,

Register Now
---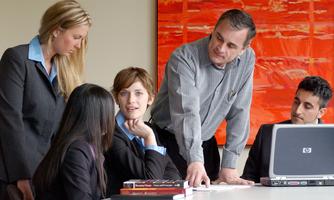 MBA in Management of Technology (MOT) Information Session
Interested in graduate school or know a colleague or friend who might be? Build a solid business foundation with Beedie's MBA in Management of Technology, a two-year part-time business curriculum tailored to the challenges technology managers face. 
Experience a mini-case taught by one of our renowned faculty members. Hear alumni and students share their experiences of the program. Learn from the Career Management Centre about how an MBA can advance your career, and of course, the Admissions team will be on hand to give an overview of the program and its requirements.
Date:
Time:
Location:
Wednesday, November 9, 2016
6:00 PM
Segal Graduate School
500 Granville St
Vancouver, BC V6C 1W6
Canada
Register Now
---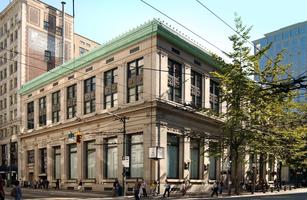 Executive MBA Information Session
This session will give you a chance to learn about how the Executive MBA (EMBA) program is uniquely designed to meet the needs of mid-senior level career professionals who wish to think strategically and thrive in their careers. The program brings leading edge theory and knowledge together with practical application that students apply at work tomorrow and in future leadership roles. Faculty, staff and alumni will provide insight into the classroom experience and there will be opportunities for one-on-one advising after the session.
Date:
Time:
Location:
Thursday, December 1, 2016
6:00 PM
Segal Graduate School of Business - Simon Fraser University
500 Granville St
Vancouver, BC V6C 1W6
Canada
Register Now
---
On the Road
Event:
Date:
Location:
Access MBA Fair- Mexico City
Saturday, October 22, 2016
Sheraton Maria Isabel Hotel & Towers
Paseo de la Reforma 325 Col. Cuauhtemoc
Register Now
Access MBA Fair - Bogota
Saturday, October 24, 2016
Bogota Marriott Hotel
#69b, Av. El Dorado #2353, Bogotá
Register Now
Access MBA Fair- Lima
Thursday, October 27, 2016
Meliá Lima
Av. Salaverry 2599, San Isidro
Register Now
Access MBA Fair- Sao Paulo
Saturday, October 29, 2016
InterContinental Sao Paulo
Alameda Santos, 1123, São Paulo
Register Now
The MBA Tour- Vancouver
Monday, October 31, 2016
Pinnacle Hotel Vancouver Harbourfront
1133 W Hastings St
Vancouver, British Columbia
Register Now
The MBA Tour - Calgary
Wednesday November 2, 2016
Calgary TELUS Convention Center
120 9th Avenue SE
Calgary, Alberta
Register Now
The MBA Tour- Edmonton
Thursday November 3, 2016
Matrix Hotel
10640 100 Avenue
Edmonton, Alberta
Register Now
The MBA Tour - Toronto
Saturday November 5, 2016
Metro Toronto Convention Centre
South Bld.
222 Bremner Boulevard
Toronto, Ontario
Register Now