So you've decided that you want to study abroad. You found out about Insight Global Education's Semester in Social Enterprise and thought this might be a good opportunity. You heard that it's an intensive eight-week program in Quito, Ecuador where students study Spanish, social entrepreneurship, and consult local businesses. You think you are up for the challenge.
Well, before you go, here are four things you should expect about this opportunity of a lifetime…
1. Expect lots of collaboration
You'll be working in groups on the consulting projects for the majority of the time. You'll participate in many rapid brainstorming sessions filled with sticky notes, discussions and debates that can last for hours, and late night group work. You'll quickly find out that collaboration is essential in social entrepreneurship.
Social entrepreneurship is a creative method of problem solving. The beauty of this program is that each student comes from different backgrounds and with their own sets of skills and knowledge. Being able to interact and learn from with each other allows for business solutions that are rich in perspective, creative, and better. Teamwork and diversity is key here.
2. Expect to love your teammates
If you thought the constant group work was intense, wait until you hear that you'll all be living in the same house for eight weeks. Spending 24/7 with these seven other students is just another interesting part of this program.
At first, you'll all be strangers to one other, but don't be surprised if you find yourself starting to love each of them as time passes. You'll get to know their quirks and details about them that you'd rather not know. But you'll also learn about their values, challenges, passions in life, and reasons for being a change maker.
Expect to have great conversations about anything in unexpected places like roof top patios, lukewarm community baths, on the back of pickup trucks, and underneath waterfalls. Each person is as interesting as the next.
3. Expect to work hard and play harder
Yes, I've mentioned several times that it's an intensive program, but that doesn't mean you won't have time to have fun and explore Ecuador! Ecuador is an amazing country and there's no shortage of weekend getaway ideas. In order to make the most of this travel opportunity, you'll need to learn to balance work and play. During the week, you are entrepreneurship students doing impactful work, but during the weekends, you are adventure-seeking travelers.
If you want to stay in Quito you can try going to Old Town, Teleférico, and Mitad de Mundo. If you're looking to get out of town you can try going to the coast, the Galapagos, the Amazon, Baños, Mindo, Cotopaxi, Quilotoa, Papallacta, and Otavalo. There are many affordable options for transportation and lodging. The only thing you'll be strapped for is time!
4. Expect to go home as a different person
Lastly, expect to grow personally and professionally. You'll learn so much about the culture of another country, the world of social entrepreneurship, and most importantly – yourself. My last piece of advice to you: if you're thinking of studying or working aboard, you should just go for it. The experience is like no other. Trust me, it's a decision you won't regret!
Ama la vida.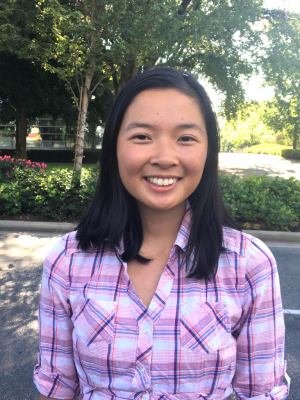 Hola! Mi nombre es Priscilla and I'll be entering my third year at Beedie in the Fall.
I spent Summer 2018 studying Spanish and entrepreneurship, and consulting local social enterprises in Quito, Ecuador. It was my first time outside of North America and I loved every minute of it!