What is the 'hidden value' of co-op? I'm not referring to landing that perfect, flawless job, finding the best-concealed napping spot at the office, or getting a bigger tax return by claiming taxable deductions during your employment. No, the 'hidden' value I'm referring to is personal growth through co-op – a crucial factor I think is too often put at the back of mind in the search for that 'perfect' role.
The perfect co-op doesn't exist
I completed two eight-month co-op terms during my undergrad, neither of which were perfect, but both of which contributed significantly to my education, growth and career. When it comes to looking for a placement, I understand how difficult it can be to find a well-paid position with a cool title at a prestigious company, and provides fulfilling, interesting, and important work, all while working 6 hours per day, and getting every other Friday off to bond with your team over ice cream, cute dogs and cat memes.
Sure, it would be nice, but not ticking off any (or all) of those boxes shouldn't be deal-breaking. And that's the problem, it's often forgotten that co-op isn't about finding that flawless internship (spoiler: every job has flaws) but finding a job that provides students with the best opportunity to develop as an individual.
Don't just look for big names
Imagine applying for a co-op job at a multi-national investment bank with a great wage and an extravagant title like "Business Analysis and Solution Implementation Consultant," simply because it sounded awesome. You land the job, but then the problems arise: the work is mundane, there's little opportunity to grow, and after 8-months, you could count the number of things you learned with two fingers. At some point during that co-op, you also realized you hated working in the financial sector, and your job was essentially a glorified secretary: taking meeting minutes, manually entering data and getting coffee for your VP's niece who just so happens to be the other intern on your team.
Now, imagine instead, you secured a role at a smaller company for two-thirds the wage, but the work involved creating valuable financial models or researching and presenting a robust analysis that determined whether the company should focus on initiative A or B. My point is, a flashy title, popular company, or high wage shouldn't influence your pursuit of a co-op job. If the work is personally fulfilling and challenging, giving you the opportunity to learn new skills and insights about yourself, then that's priceless.
To put this into perspective, a friend of mine worked in a government co-op where her role was to implement JIRA into an entire business unit to replace the outdated system the team was currently using. She conducted interviews with stakeholders, analyzed use cases and decisions, and developed change management strategies (FYI for non-technical students – this is a cool job). Her job title was simply "Co-op Student," but that didn't matter because the impact of her job and the opportunities it will lead to, made her uninspiring job title and the fact she was making $14 per hour, worth it.
Here's another example: I worked as a Project Coordinator Intern at SAP for eight months. For almost every single bi-weekly check-in, my manager made sure I knew I wasn't only in my role to contribute to the team but to learn and develop as an individual at the same time. And so, I did. I participated in activities that explored thought leadership, design thinking and personal branding. I developed my relationship management skills through workshops, happy hours, and socials. I learned more about technology, software licenses, development and corporate processes. I discovered that working in a Fortune Global 500 company is eye-opening, but also comes with its fair share of challenges and bureaucracy. Most importantly, and because of everything I experienced through co-op, I discovered exactly how and where I wanted to take my career.
Prioritize your growth
It's understandably easy for someone in a co-op placement to only focus on the tasks of their job description and role they play in an organization. After all, they're getting paid to do their job. However, co-op exists to provide students with the opportunity to explore different areas within the workplace: to think beyond the role and the work, and instead, identify how you need to grow personally and professionally. You're not just cheap labour – both the co-op program and your company are working together to empower you to develop yourself.
Co-op is unique: you enter an organization with literally no pre-determined or long-term expectations of you, work for a few months, and at the end of your term, leave with new knowledge and skills gained in that brief period. It is the perfect opportunity to experiment with an industry, concentration, or department, and learn about your own likes, dislikes, passions, and drives. When your term is over, you're armed with new insights about your skills, and yourself. Regardless of where your co-op is, was, or will be, the 'hidden' value is the same. Experiment, learn, and grow, and use that new wisdom to steer yourself towards a career path best suited for you.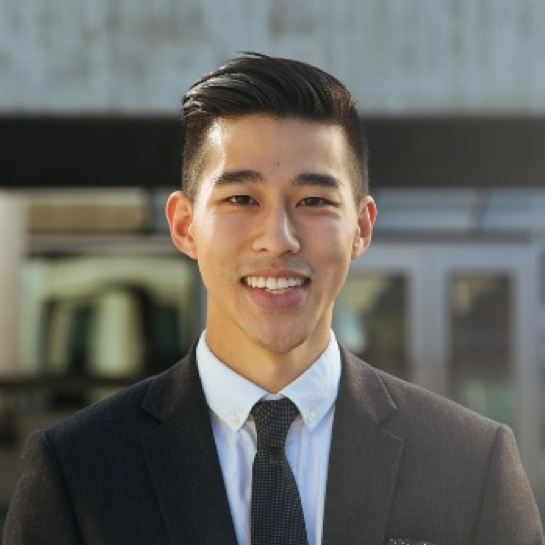 Jordan is a BBA (MIS and Operations) graduate from the Beedie School of Business. During his undergrad, he completed co-op terms with both TELUS and SAP, was heavily involved with JDC West and the Beedie Ambassadors program, and competed at case competitions in Saskatchewan, Washington, D.C., and the Netherlands. Each of his experiences has led him to pursue a career in consulting post-graduation, working with clients in Deloitte Consulting's Technology, Strategy and Architecture service line. 
If you're interested in chatting with him, feel free to connect with him on LinkedIn.