Past Executive Teams
2019 – 2020
Alexandra Kutilin, President
I dove head-first into women's topics in business three years ago when a career mentor inspired me to look for women's career resources. I hate to say it, but my search results were rather disappointing. Truly amazing articles were sparsely scattered within a mostly toxic #bossbabe culture that didn't accurately represent the world of women in business that I wanted in on. So, I created my own blog website to dissect women's topics from the lens of a young, emerging professional woman. It was through the creation of my blog that I learned exactly how important it was for me, personally, to use my passion for diversity and equity to generate impact.
If you could only pick three foods to eat for a month, which foods would you choose?
Sushi, deep-fried pickles, and bubble tea.
Sarah Gyorfi, VP Public Relations
Inspiring women like my Grandmother, Mother, Aunts, Nursing Directors, Clinical Nurse Leaders and Educators, Vocal Coaches, Fastball Coaches, have shaped me into the person I am today, and I am eternally grateful for their continued wisdom. The best way that I can think of to repay them, is to pay it forward as I continue to learn, grow and teach. I have a passion for bringing equality to the workplace by promoting Women in Business because I whole-heartedly believe that diversity in the workplace will change the world. This year, I hope to promote dialogue on inclusion and what that means for aspiring and current leaders of today. "Diversity is being invited to the party. Inclusion is being asked to dance" – Verna Myers.
If you could save only 5 books, which ones would they be?
1) A Short History of Nearly Everything – Bill Bryson
2) Tuesday's with Morrie – Mitch Albom
3) Harry Potter and the Goblet of Fire – J.K. Rowling
4) All the Light We Cannot See – Anthony Doerr
5) To Kill a Mockingbird – Harper Lee
Chalys Joseph, Co-VP Operations
I've gained a variety of experiences studying and working with both men and women in fields historically dominated by men (engineering and construction). I've developed an awareness of how women and men can generate opportunities in society to address issues relating to women, as well as other minorities.
Who is your favourite cartoon character and why?
Hobbes from Calvin and Hobbes.  He's such a lowkey chill guy with a lovable, loyal but playable demeanor.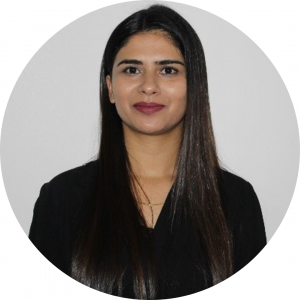 Kiran Bhatti, Co-VP Operations
My experience as an immigrant in the Canadian workforce and as a female manager in a male dominant industry has grown my passion for equal opportunity for women. I want to create opportunities for women to engage in intellectually stimulating dialogue about issues we face in the corporate world and society, learn from each other's experience on how to overcome those issues and work together towards leaving a fairer world for a future generation of women.
Would you mentally or physically never age?
Mentally.
Stephanie Chua, VP Events & Engagement
I firmly believe that women's equality, empowerment, and inclusion are keys to success in the workplace and society. Achieving gender equity requires the active involvement of all community members, as we all can make a powerful impact when speaking out for women's equality. From networking to speaker events, my aim is to provide as many opportunities for women to reach their potential and create a supportive environment for everyone.
What is something – food or activity – that you tried reluctantly, and it turns out you like it?
Jokbal (pig's feet in Korean). I know it sounds horrible but I swear it's really delicious plus the Koreans believe that the benefits of natural collagen from the pig's feet will give you beautiful skin. A win-win!
Vibha Vedaprakash, VP Communications & Media
I am passionate to learn, understand and educate the complexities of being a woman in business. My interest in this area grew as I wondered how to navigate being a first-generation immigrant and minority woman in the business world. I would like to explore and bring in immigrant women, and women of color who have built successful careers in Canada. I believe that the empowerment of gender-inclusive groups is important to achieve my ultimate goal of equality in the workplace – not just equality for women.
If you could choose one hobby that now seems out of your reach either financially or time-wise, what hobby would you take up and why?
Surfing – there is something about being in the water and near the ocean that is so serene and gratifying.
2018 – 2019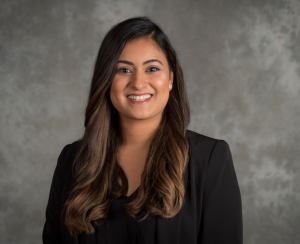 Manraj Kaur Riat
C0-President
MBA Full Time
Manraj believes that through motivating and encouraging one another, growth and development are achieved. She completed her BA in International Relations from SFU and has worked in banking, law, design, and construction. Passionate about gaining global cultural experiences, Manraj has lived in Canada, England, and Tanzania within the last five years. These experiences have taught her the importance of promoting and fostering an inclusive environment at SFU.
Her experience teaching children in Tanzania, volunteering with multi-faith groups, and living and studying abroad have expanded her understanding of gender disparities. Her previous professional responsibilities have included managing and resolving client concerns and training staff in effective communication and problem-solving methods. As a volunteer ambassador for her previous organization, her commitment to her team involved organizing marketing campaigns, fundraising events, and team-building activities.
Manraj is excited to incorporate her experiences into her role as co-president of GWC and is looking forward to organizing creative events that promote open dialogue and discussion about the challenges women face in the workplace.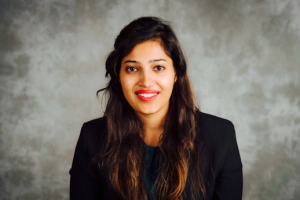 Priya Garg
Co-President
Msc Finance
Priya has started her journey as the co-president of Graduate Women's Council. She believes women are the largest untapped reservoir of talent in the world. After spending three years of life with a consulting firm and moving thousands of miles, she has learnt that gender inequality is a universal reality. Self-belief and self-motivation are the key things which can empower women and for achieving the same, she is working towards networking events with executive women whose experience can encourage and guide the next generation. She believes that we all are product of someone's humanity and the same we have to do for others. Holding each other's hands and working together is the aim she carries. 'Together we are invincible' is the motto she wants to spread. She also wants to create events that encourage women to speak up and build their self-confidence so they can articulate and assert the power in difficult corporate situations.
In her free time, she loves to spend time with friends, watching sitcoms and playing board games.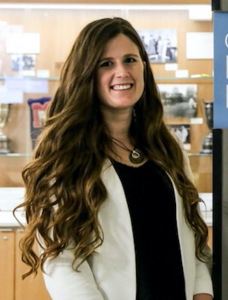 Jamie Caine
VP Organization
Msc Finance
Jamie is excited to be a part of the GWC as Vice President of Operations while she works toward a Master of Science in Finance at SFU. She comes from a background in economics, finance, and accounting – where she is drawn to topics that allow her to strategize and think creatively while also challenging her analytical capabilities. She is energized by passionate, ambitious people – like the women on the GWC – whose talents inspire her to better herself and continue her own journey of lifelong learning. She is committed to relationship building and connecting with others and helping the GWC to assist other students to do the same. With an open mind, she is ready to undertake new challenges and discover opportunities that will help determine the optimal path for the next stage of her career.
Prior to completing an undergrad at the University of Guelph, Jamie pursued a career as a professional equestrian where she competed and worked in both Canada and the US. She went on to establish a successful business – coaching, training, competing, and selling horses. This passion has been part of her life from a young age and has contributed to the development of her business acumen, tenacity, and unique perspectives. She is a driven and adventurous individual who has a keen interest in the environment. As a devoted animal lover, avid hiker, and long distance runner, she loves everything the outdoors has to offer.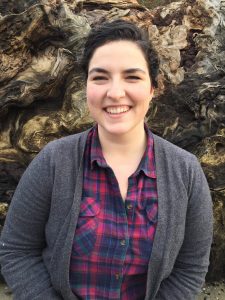 Keegan Dohm
VP Events
MBA Full Time
Keegan joined her first feminist organization at the age of seven as a Girl Scout, and since then she has made it a point to be a part of women's groups at all stages in her life because empowered women empower everyone.
Through work in women's organizations such as Kappa Kappa Gamma as well as work post-graduation in non-profit organizations, Keegan developed a strong affection for events of all kinds. After a successful paint by numbers bar crawl last year she remarked that "There is no better high than a well-planned event" and is looking forward to bringing that excitement to the GWC. Outside of school, Keegan enjoys coffee, tennis, and hanging out with dogs.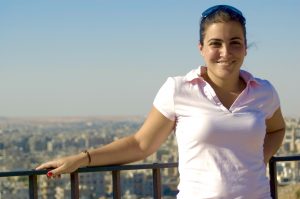 Sara Salhi
VP Communications
MBA Full Time
Having been raised in the Middle East, Sara often heard friends talk about how they had two sets of parents at home. The open, supportive parents who want their sons to go out and explore the world, and the parents who thought their daughters need to pursue other "feminine" roles. Sara feels very fortunate to have been raised by a woman who constantly challenged the norms of her society and strived for personal-growth. From her mother, she learned the importance of stepping outside her comfort zone every once in a while to improve her skills and always standing up for what is important.
Through her different job experiences, first at a graphic design studio and later on co-managing her family business in properties, she learned a lot about the importance of communication and the need for a creative problem-solving mentality. It's important for everyone to recognize the essential role a woman plays in society and the workplace. It is equally important to realize that the way we communicate this issue can make all the difference between reaching our audience or building more barriers between us. There's a delicate balance between upholding the strength of our message and delivering it successfully. Sara's excited to have the chance to work with the GWC as VP Communications and to contribute to their important initiative.
In her free time, Sara loves to listen to the Harry Potter audiobooks read by Stephen Fry and having a relaxed playtime with her two crazy cats Sushi and Maki.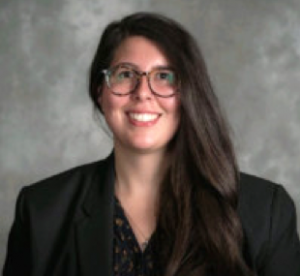 Tamara Aaron
VP Community Engagement
MBA Full Time
As the Vice President of Community Engagement, Tamara is committed to engaging Beedie students with events that will foster inclusion and diversity.
Tamara has an extensive history in the craft beer industry (an incredibly community driven industry), and hopes her knowledge and passion can help foster a sense of engagement and community at Beedie.
Born and raised in Vancouver, Tamara has also lived and worked in Australia and the UK. She loves coffee, hot sauce, and all things fermented.
Danfeng Wu
Strategy Chair
MBA Full Time
As the Strategy Chair, Danfeng is committed to bringing diversification to all GWC activities. She is a firm believer in lifetime learning, and  believes everyone can learn something new everyday from a more diversified environment. She hopes that every participant in  the various activities GWC hosts can benefit in both their professional and personal life. She also hopes the events will allow participants to stay open-minded and curious.
With over 10 years of work experience in multi-national companies, and 7 years in a management position, Danfeng is an experienced business operations professional in supply chain. She always tries to engage her teams and help them develop. She was an active member of the Woman's Council at her previous company and organized activities aimed to help females lead a more enjoyable life.
Danfeng is an active traveler and art lover. She favours European paintings from the Renaissance and Gothic Cathedrals. She is also a passionate fan of ballet  and attends Harbour Dance Center three times a week. You can find her in the front row if her favourite ballet is in town.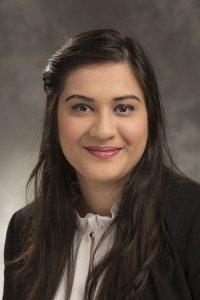 Sanjana Bal
Diversity and Inclusion Chair
MBA Full Time
Sanjana is excited to begin her journey with the Graduate Women's Council. She hopes to be an advocate for equality and empowerment.  As the Vice President of Diversity and Inclusion, she wants to create a positive environment that will promote discussions on various topics from women's equality to gender and cultural diversity in the workplace. Along with the other members of the GWC, she wants to create events that encourages women and men to have difficult conversations in order to promote an inclusive culture and be champions of gender equality after their Beedie journey.
Born and raised in India, Sanjana began her career with the Taj Group of Hotels and Resorts as one of two female restaurant managers. Through the MBA Program, she learned that gender inequality is not only prominent in India but also in North America. She hopes that both women and men can share their own experiences and foster a respectable learning environment for all.
2016 – 2017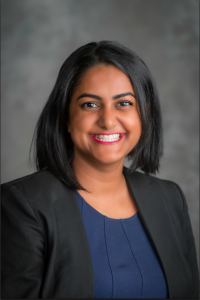 President
Rima Vasudevan
MBA Full Time
Rima is excited to begin her journey as President of the Graduate Women's Council. She believes people can change the world by empowering women. Through her experience teaching young women at an orphanage in India, leading the Women in Engineering network at her university in Ohio and mentoring interns at Bridgestone America she has learned that gender inequality is a universal reality.
Despite outnumbering men at universities, women make up under half of all entry-level employees but only 25% of vice-presidents and 15% of CEOs. This can be attributed to a variety of factors but Rima wants to take on the ones that she can impact in her term as President. Rima is working to facilitate meaningful mentorship and networking events with executive women in varied careers enabling young professionals to make informed decisions. She also wants to create events that encourage women to lean in, speak up and foster their self-confidence so they can articulate and assert the power to negotiate.
In her free time Rima loves to relax with her family and friends, preferably drinking hot chocolate and playing board games.
LinkedIn Profile: www.linkedin.com/in/rima-vasudevan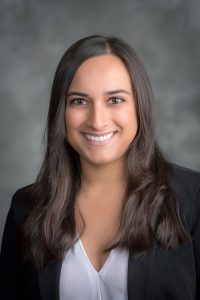 VP Communications
Serena Mawani
MBA Full Time
Serena applied to be part of the Graduate Women's Council because of her firm belief that women's equality and empowerment is a key contributor to the success of both communities and businesses. Born and raised in Vancouver, Serena graduated with a Bachelor of Commerce from the University of British Columbia, and then began her career with HSBC Bank Canada. Her role was centred around enhancing customer experience through analysis of data, designing solutions, and executing changes effectively. Serena is also an active volunteer in the community – she has held leadership positions on the Aga Khan Council for British Columbia and sits on the City of Burnaby Public Safety Council.
In her role at HSBC, one of Serena's responsibilities was to brainstorm innovative new ways to communicate to staff members. With so much information being shared on a daily basis, Serena's view is that this is a great time to reflect on what exactly people want to know, and how do they want to receive this information. This inspired her to apply to the Director of Communications role for the GWC. She looks forward to bringing her experiences to promote open dialogues and discussions in creative new ways. Serena hopes that many people will participate – men and women alike – to share their own experiences around women's equality in the workplace, so that we're able to learn from each other.
In her spare time, Serena loves to bake and go for walks with her dog.
LinkedIn Profile: https://www.linkedin.com/in/serenamawani
VP Operations
Erin Peplinski
MBA Full Time
Erin has diverse career experience in marketing, digital media, product management, construction, and retail. Exposure to many different workplaces and company cultures has informed Erin's belief in the importance of gender equality and shown her firsthand what can be possible when our societies move beyond traditional gender roles.
Born and raised in Calgary, Erin studied Life Sciences at Queen's University in Kingston, Ontario, before returning home to begin her career. Erin is a lifelong learner and continues to expand her frame of reference through travel, reading, and by keeping an open mind in the face of new information.
Erin brings a unique mix of skillsets to the GWC council, and she aims to grow her skills, specifically in finance and business analytics, through the course of the MBA program. As VP Operations of the GWC, Erin is committed to transparency, innovation, and efficiency.
LinkedIn Profile: https://www.linkedin.com/in/erinpeplinski/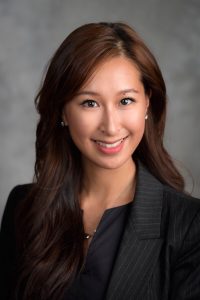 VP Events
Jessica Chan
MBA Full Time
As the Vice President of Events, Jessica is committed to connecting women together – all while having fun. Through an array of networking events, team building opportunities and discussion panels, she aims to strengthen the conversation between executive women and industry professionals. She is driven to build a network of mutual inspiration and make a difference in shaping the future of women as business leaders.
With over 5 years of international education experience in the Burnaby School District and Simon Fraser University, Jessica specializes in student recruitment, program development and managing a student leadership team. Having supported students of all ages and backgrounds, she is passionate about community building and learning beyond borders.
Jessica is a born and raised "Vancouverite" with a curious mind to explore all of the amazing food and culture the city has to offer. When not out trying a new cafe, you can find her walking her puppy along the Sea Wall.
LinkedIn Profile: https://www.linkedin.com/in/jessicajchan/
2016 – 2017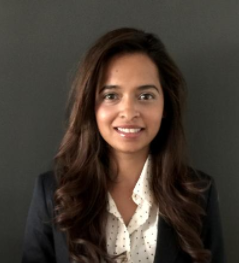 President
Anipa Jayakumar
LinkedIn Profile: https://www.linkedin.com/in/anipa-jeyakumar/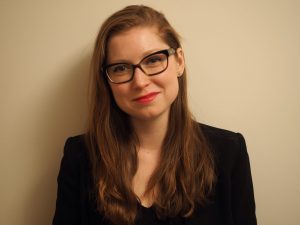 VP Finance
Alexa Harder
LinkedIn Profile: https://www.linkedin.com/in/alexaharder/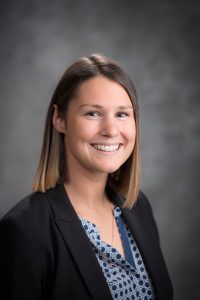 VP Operations
Lindsay Cervenko
LinkedIn Profile: https://www.linkedin.com/in/lindsay-cervenko/
2015 – 2016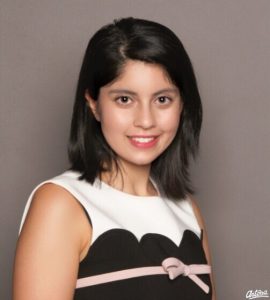 President
Tabita Verma
LinkedIn Profile: https://www.linkedin.com/in/tabitaverma/
VP Finance
Karen Ng
VP Communications
Kerry Kang
2014 – 2015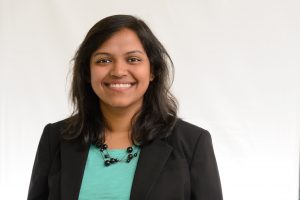 President
Salma Sultana
LinkedIn Profile: https://www.linkedin.com/in/salmasultana/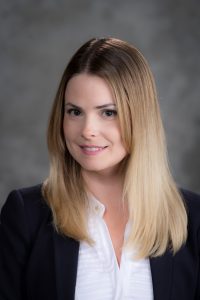 VP Finance
Gisela Kerr
LinkedIn Profile: https://www.linkedin.com/in/giselakerr/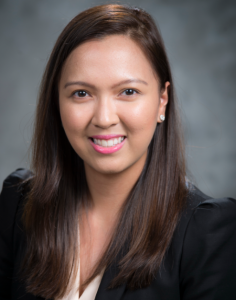 VP Communications
Anne Suansing
LinkedIn Profile: https://www.linkedin.com/in/annesuansing/
2013 – 2014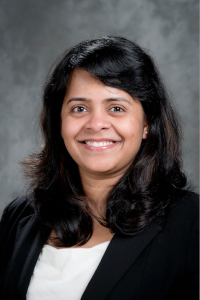 Co-President
Dr. Anu Natarajan
LinkedIn Profile: http://www.linkedin.com/in/anuradhanatarajan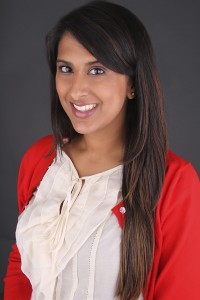 Co-President
Jenifer Dhanday
LinkedIn Profile: ca.linkedin.com/in/jeniferdhanday/
2012 – 2013
Co-President
Danielle Friesen
LinkedIn Profile:
 Co-President
Ashley Fields
LinkedIn Profile: https://www.linkedin.com/in/ashley-fields-7a119b58/
2011 – 2012
Founders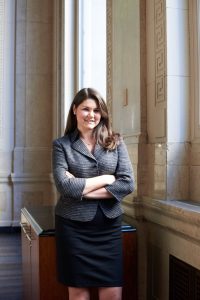 Co-Founder
Alannah Cervenko
LinkedIn Profile: https://www.linkedin.com/in/alannahc/
Co-Founder
Alice Longhurst 
LinkedIn Profile: https://www.linkedin.com/in/alonghurst/