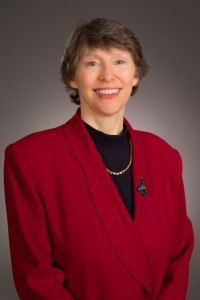 Monica Semeniuk
PhD Student, Doctor of Philosophy Program - International Business
Email Address: msemeniu@sfu.ca
Biography
A dynamic leader with strong management skills, Monica is currently a doctoral candidate whose research integrates her compelling interest in international business with her passion for diverse cultures.
Monica's dissertation examines the perceptions of potential employees of international firms. Prior to returning to student life, she worked as a consultant with clients of varying size and organizational complexity in multiple industries, ranging from insurance and healthcare, to petrochemicals and information technology. Her strong communication skills supported her forte of working with stakeholders to develop consistency in expectations, then build alignment between project tasks and business objectives. The scope of Monica's endeavours has encompassed the improvement of a firm's corporate climate during business expansion, as well as developing and delivering project management training for business clients within Asia, Australia and Europe.
Monica's flair for effective public speaking is a credit to her training in both theatre and education. She has delivered engaging presentations to academic and professional audiences in Australia, Canada, Denmark, England, India, Turkey and the USA.
Research Interests: Cultural Intelligence, Emerging Markets
Selected Publications
Articles and Reports
Semeniuk, M. J., Reich, B. H., Liu, L., Sauer, C., Bannerman, P., Cicmil, S., ... Thomas, J. (2013). Developing better theory about project organizations. International Journal of Project Management, 31(7), 938-942. http://doi.org/10.1016/j.ijproman.2013.07.001
Books, Book Chapters and Monographs
Lazarova, M. B., McNulty, Y., & Semeniuk, M. J. (2015). Expatriate family narratives on international mobility: Key characteristics of the successful moveable family. In Makela, L., & Suutari, V. (Eds.), Work and Personal Life Interface of International Career Contexts (pp. 29-51). Singapore, Singapore, Republic of: Springer. http://doi.org/10.1007/978-3-319-17647-5_3
Powered by TRACS