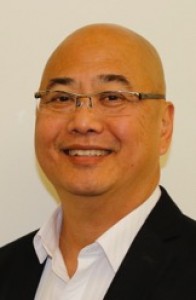 Albert Seah
Sessional Instructor, Management Information Systems
Surrey Room:
SUR 5045
Surrey Phone:
778.782.5285
Email Address: seah@sfu.ca
Curriculum Vitae:&nbspView
Biography
Albert is a sessional instructor at SFU's Beedie School of Business and a Mentor-in-Residence with SFU's Coast Capital Savings Venture Connection. He is also the course coordinator for the Pre-Masters and Associate of Arts Degree Programs and a senior instructor at Fraser International College.
At SFU Beedie School of Business, Albert teaches BUS237 Introduction to Business Technology Management, BUS217W Critical Thinking in Business, and BUS200 Canadian Business Fundamentals. While at Fraser International College he is an instructor for COWL503 Collaborative Working Environments, COMM507 Intercultural Communications, COM002 Introduction to Computers, ECN100 Introduction to Economics, BUS237 Introduction to Computer Information Systems, BUS200 Business Fundamentals, and BUS216 Business Communications.
Other than academia, Albert is also an experienced business consultant, faculty advisor, seminar speaker, administrator, and entrepreneur.
Research Interests
Albert specializes in teaching BUS237 Introduction to Business Technology Management and courses related to business processes, operations, research, analysis, technology, innovation, and entrepreneurship.
His research interest includes "The Impact and Growth of Technology Innovation along China's One Belt One Road Initiative Project" and "The Transformation of Data and Information from Virtual to Reality with Advanced Video Technology".
Powered by TRACS