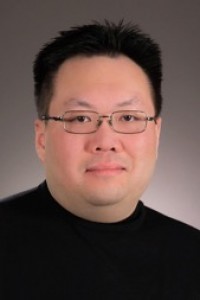 Anthony Chan
Lecturer, Strategy
BBA (SFU), MBA (SFU), PhD (Lulea)
Burnaby Room:
WMC 4303
Burnaby Phone:
778.782.4822
Email Address: anthonyc@sfu.ca
Curriculum Vitae:&nbspView
Selected Publications
Articles and Reports
Blair, A., Atanasova, C., Pitt, L. F., Chan, A. K. H., & Wallstrom, A. (2017). Assessing brand equity in the luxury wine market by exploiting tastemaker scores. Journal of Product and Brand Management.
Beninger, S. S. A., Parent, M. M., Pitt, L. F., & Chan, A. (2014). A content analysis of influential wine blogs. International Journal of Wine Business Research, 26(3), 168-187. http://doi.org/10.1108/IJWBR-09-2013-0036
Chan, A., Pitt, L. F., & Nel, D. (2014). Let's face it: Using Chernoff faces to portray social media brand image. Corporate Ownership and Control, 11(4), 609-615. http://doi.org/No DOI
Farshid, M., Chan, A. K. H., & Nel, D. (2012). A sweet face man: using Chernoff faces to portray social media wine brand images. International Journal of Wine Business Research, 24(3), 183-195. http://doi.org/10.1108/17511061211259189
Chan, A. K. H. (2012). Greenwashing of IT brands: A comparative study. Corporate Ownership and Control, 9(3), 247-253. http://doi.org/No DOI
Pitt, L. F., Mills, A. J., & Chan, A. K. H. (2011). How readable are environmental policy statements? An exploratory study within the IT industry. Corporate Ownership and Control, 8(3), 258-267. http://doi.org/No DOI
Pitt, L. F., Parent, M. M., Junglas, I., Spyropoulou, S., & Chan, A. K. H. (2011). Integrating the smartphone into a sound environmental information systems strategy: Principles, practices and a research agenda. Journal of Strategic Information Systems, 20(1), 27-37. http://doi.org/10.1016/j.jsis.2010.09.005
Nel, D., van Heerden, G., Chan, A. K. H., Ghazisaeedi, M., Halvorson, W., & Steyn, P. (2011). Eleven years of scholarly research in the Journal of Services Marketing. Journal of Services Marketing, 25(1), 4-13. http://doi.org/10.1108/08876041111107014
Pitt, L. F., Nel, D., van Heerden, G., & Chan, A. (2009). The global text project: New horizons in textbook marketing. Marketing Intelligence and Planning, 27(3), 297-307. http://doi.org/10.1108/02634500910955218
Powered by TRACS