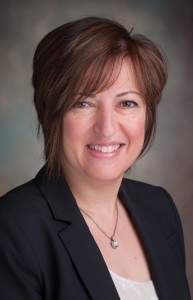 Arsineh Garabedian
Visiting Lecturer, Accounting
Burnaby Room:
WMC 3361
Burnaby Phone:
778.782.6790
Email Address: arsineh_garabedian@sfu.ca
Curriculum Vitae:&nbspView
Biography
Arsineh Garabedian is a Chartered Professional Accountant, Chartered Accountant. Arsineh earned her Graduate Diploma in Public Accountancy from McGill University and holds a Master of Education in Distance Education from Athabasca University. Arsineh has over 15 years of executive level financial reporting and consulting experience. Since 2008 she has been teaching accounting courses at the Beedie School of Business at SFU as well as at various institutions in BC, Quebec and Shanghai.
Powered by TRACS