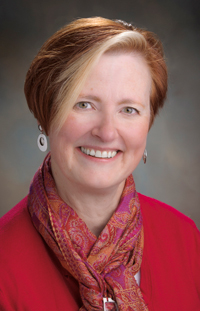 E. Anne Macdonald
Senior Lecturer, Accounting
BSc (SFU), MA (Monash, Australia), CPA, CA
Burnaby Room:
WMC 3359
Burnaby Phone:
778.782.4225
Email Address: amacdond@sfu.ca
Curriculum Vitae:&nbspView
Biography
A senior lecturer in accounting, Anne Macdonald was awarded Simon Fraser University's Excellence in Teaching Award in 2012. In 2002, Anne was awarded one of the business faculty's Canada Trust Excellence in Teaching awards, for her ability to make accounting interesting and relevant. Anne, who earned her Bachelor of Science degree in mathematics from SFU, also holds a Master of Business in accounting from Monash University in Australia and is a CPA, CA. She taught for many years at the Hong Kong School of Professional and Continuing Education before joining the Beedie School of Business in 1998.
Research Interests
Senior lecturer in financial accounting and auditing.
Powered by TRACS