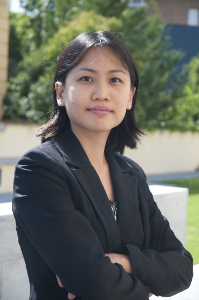 JM Goh
Associate Professor, Management Information Systems
Phd, MSc
Burnaby Room:
WMC 3319
Burnaby Phone:
778.782.9366
Email Address: jmgoh@sfu.ca
Biography
Dr. JM Goh is an Associate Professor of Management Information Systems in the Beedie School of Business at SFU where she teaches Business Analytics and Introduction to Business Technology Management. Prior to joining SFU, she was a faculty at IE Business School (Instituto de Empresa) in Madrid Spain, where she taught courses in the masters programs. She also taught the undergraduate programs at IE University and University of Maryland College Park. JM obtained her PhD at Robert H Smith School of Business, University of Maryland, College Park, MSc and BSc (First Class Honours) from the School of Computing at the National University of Singapore. Her papers have been published in leading journals such as Information Systems Research, MIS Quarterly, MIT Sloan Management Review, Journal of Strategic Information Systems, among others. Her work has received the CIONET's European Research Paper Of The Year Award and was nominated as finalist for the American Medical Informatics Association's Diana Forsythe Award. She has been an Associate Editor at the International Conference of Information Systems since 2015.
Research Interests
Online communities, IT assimilation in hospitals
Selected Publications
Articles and Reports
Arenas, A. E., Goh, J., & Uruena, A. (2019). How does IT affect design centricity approaches: Evidence from Spain's smart tourism ecosystem. International Journal of Information Managment, 45(April 2019), 149-162. http://doi.org/10.1016/j.ijinfomgt.2018.10.015
Li, Y., Liu, H., Lim, E. T., Goh, J., Yang, F., & Lee, M. K. (2018). Customer's reaction to cross-channel integration in omnichannel retailing: The mediating roles of retailer uncertainty, identity attractiveness, and switching costs. Decision Support Systems, 109, 50-60. http://doi.org/10.1016/j.dss.2017.12.010
Carrera, N., Goh, J., & Hofmann, R. (2016). European banks' annual reports: Comparative analysis of complexity and tone. Spanish Economic and Financial Outlook, 1(3), 29-42.
Goh, J., Gao, G., & Agarwal, R. (2016). The creation of social value: Can an online health community reduce rural urban health disparities? MIS Quarterly, 40(1), 247-263.
Mithas, S., Tafti, A., Bhardhan, I., & Goh, J. (2012). Information technology and firm profitability: mechanisms and empirical evidence. MIS Quarterly, 36(1), 205-224. http://doi.org/No DOI
Mithas, S., Tafti, A., Bardhan, I., & Goh, J. (2012). The impact of IT investments on profits. Sloan Management Review.
Goh, J., Gao, G., & Agarwal, R. (2011). Evolving work routines: adaptive routinization of information technology in healthcare. Information Systems Research. http://doi.org/10.1287/isre.1110.0365
Azad, B., Faraj, S., Goh, J. M., & Feghali, T. (2010). What shapes global diffusion of e-government: comparing the influence of national governance institutions. Journal of Global Information Management, 18(2), 85-104. http://doi.org/10.4018/jgim.2010040104
Lucas Jr., H. C., & Goh, J. (2009). Disruptive technology: How Kodak missed the digital photography revolution. Journal of Strategic Information Systems, 18, 46–55.
Teaching Related Material
Poo, D. C., Goh, J. M., Tan, C., & Chan, C. (2005). Developing Systems Using J2EE. Scarborough, Canada: Prentice Hall.
Powered by TRACS