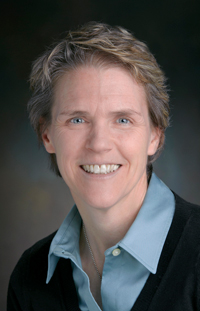 Kathleen Burke
Senior Lecturer, Strategy
Ph.D. 1999 (SFU); M.A. 1992 (Indiana University); B.A. 1986 (Indiana University)
Burnaby Room:
WMC 4307
Burnaby Phone:
778.782.5605
Email Address: kburke@sfu.ca
Curriculum Vitae:&nbspView
Biography
Dr. Kathleen Burke is a Senior Lecturer in the Beedie School of Business teaching and coordinating the offerings of BUS303 Business, Society and Ethics. She holds a Ph.D. from Simon Fraser University and her M.A. and B.A. from Indiana University. In 2015, Kathleen received the TD Canada Trust Distinguished Teaching award, the highest teaching honour in Beedie. Kathleen also facilitates and oversees the Envision Financial Community Leaders Igniting Change (CLIC) program in Surrey, BC. This community leadership initiative is a partnership between Envision Financial, SFU Surrey, the City of Surrey, and the Surrey Poverty Reduction Coalition. She also provides workshops and consults with organizations regarding ethics, dilemma decision-making and leadership development.
Research Interests
Ethical decision making, Ethics pedagogy, Leadership and Communication.
Selected Publications
Articles and Reports
Burke, K. M., & Bhalloo, S. (2018). A Joint for the joints: The case of (medical) marijuana in the workplace. Journal of Business Ethics Education, 14, 327-330. http://doi.org/10.5840/jbee20171418
Bhalloo, S., & Burke, K. M. (2016). Overworked and underpaid: The plight of one hapless paralegal. Journal of Business Ethics Education, 13, 403-406. http://doi.org/10.5840/jbee20161319
Burke, K. M., & Bhalloo, S. (2015). The Great Canadian Mortgage Company. Journal of Business Ethics Education, 12, 185-188.
Burke, K. M., & Burtch, B. (1999). Review of masculinities, crime and criminology. Journal of Men's Studies, 8(1), 111-114.
Books, Book Chapters and Monographs
Burke, K. M. (2005). You can't keep a good man down: On being a man and being a victim. In Miller, R. R., & Browning, S. L. (Eds.), For the common good: A critical examination of law and social control. Durham, United States: Carolina Academic Press.
Burke, K. M., & Burtch, B. (1996). Men, masculinities, and crime. In O'Reilly-Fleming, T. (Eds.), Post-Critical Criminology (pp. 216-229). Scarborough, Canada: Prentice Hall.
Powered by TRACS