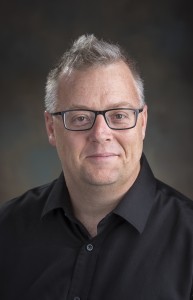 Kevin Stewart
Senior Lecturer, Business Communication
M.A. (UBC); B.A. Honours (McMaster)
Burnaby Room:
WMC 4367
Burnaby Phone:
778.782.5410
Email Address: kevin_stewart@sfu.ca
Biography
Senior Lecturer Kevin Stewart, holds an MA in English, teaches business communications and is a Beedie Teaching Fellow. Kevin founded the Beedie Writing Mentorship Program in 2002, a program that sees undergraduate business students mentor their peers in various areas of writing and language skills. Kevin also founded Beedie's Teaching Support Group, a collaborative and creative space for faculty members to share their teaching expertise with one another and to observe each other in the classroom. This Teaching Support Group was the precursor to the faculty's currrent Beedie Teaching and Learning Committee. Outside of academia, Kevin is a senior partner in the Ethos Business Communications Group. He designs communications-related curriculum, assessment tools, and in-house training for a variety of organizations, including CGA Canada, The University of British Columbia, the Open Learning Agency, and several law enforcement agencies in the Lower Mainland. He also advises and coaches senior executives on communication and business strategies.
Research Interests
Communication skills in business; curriculum design and writing assessment tools; active and experiential learning strategies; writing applications within law enforcement.
Powered by TRACS