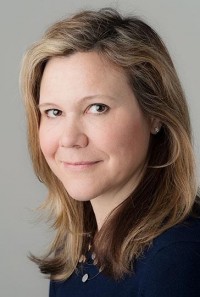 Laura Pashkewych
Senior Associate Director, Advancement
Segal Room:
SGL 4420
Segal Phone:
778.782.4440
Email Address: lpashkew@sfu.ca
Biography
As Associate Director, Advancement, Laura's focus is on supporting innovation and entrepreneurship initiatives at Beedie. She joined SFU in 2015 as an Associate Director, Campaign Initiatives, and worked both on a variety of institutional projects including SFU Public Square Community Summit and within the Faculty of Arts & Social Sciences and the Department of Economics.
Laura has over ten years of leadership experience managing not-for-profit programs, fundraising and communications plans for charities and social/community services and has dedicated her career to community-building initiatives and improving livelihoods. She has held roles building effective partnerships and strategic plans to advance education and mentoring initiatives, healthcare programs and projects to assist homeless youth, in addition to communication and global advertising roles. Laura graduated from Western University (BA), and completed post-graduate studies at Capilano University in International Business (Asia Pacific Management Co-operative Program).
Powered by TRACS