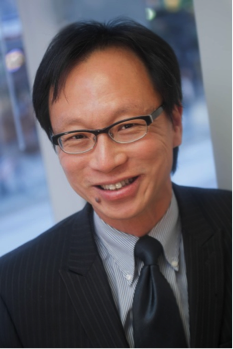 Pau Woo
Senior Resident Fellow, Jack Austin Centre for Asia Pacific Business Studies
Segal Room:
SGL 3305
Segal Phone:
778.782.4568
Email Address: yuenpauwoo@sfu.ca
Biography
A native of Malaysia who was brought up in Singapore, Mr. Woo has over 25 years experience in strategy and policy for business, government and not-for-profit organizations. He is widely recognized as a leading thinker on Asian economic issues and Canada-Asia relations.
Having completed in August 2014 his maximum three terms as President and CEO, Mr. Woo continues his association with the Asia Pacific Foundation of Canada as Distinguished East Asia Fellow. He is a co-founder of China Global: The Vancouver Society for Promotion of Chinese Art and Culture, and serves as its President. He is also Senior Fellow in Public Policy at the Institute of Asian Research, University of British Columbia.
Mr. Woo has previously worked as an Economist for the Institute of Southeast Asian Studies, the Monetary Authority of Singapore, and the Government of Singapore Investment Corporation. He has served as an advisor/consultant to the World Bank, the OECD, the Asian Development Bank, APEC, and various government agencies in Northeast and Southeast Asia. For ten years, he was Canada's representative on the Standing Committee of the Pacific Economic Cooperation Council (PECC). He was the founding chair of PECC's State of the Region Report, the Council's flagship annual report on Asia Pacific regional cooperation. Mr. Woo has published on international trade and investment issues, including the regulation of state-owned investment, trade facilitation, and regional economic integration.
Mr. Woo is on the board of directors of the Public Policy Forum, the Ontario Brain Institute, and the Vancouver Academy of Music. He is also on the Global Council of the Asia Society and the Advisory Board of the Canadian Ditchley Foundation. In 2012, he was honoured with the Queen's Diamond Jubilee Award for his contributions to Canada-Asia relations. In addition to his research, teaching, and cultural promotion activities, Mr. Woo provides advisory services on business and public policy issues in the Asia Pacific region.
Selected Publications
Articles and Reports
Books, Book Chapters and Monographs
Woo, Y. P. (2011). Canada and China after the global financial crisis. In Cao, H., & Poy, V. (Eds.), The China Challenge: Sino-Canadian Relations in the 21st Century. Ottawa, Canada: University of Ottawa Press.
Woo, Y. P. (2011). A Leap Frog Strategy for Canada-Asia Relations. The Canada We Want in 2020. Toronto, Canada: Canada2020.
Powered by TRACS