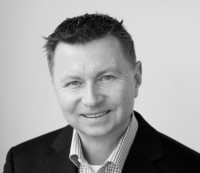 Tim Ames
Visiting Lecturer, Innovation and Entrepreneurship
Surrey Room:
SUR 5047
Surrey Phone:
778.782.7492
Email Address: timothyames@mac.com
Biography
Tim is PLAN and Plan Institutes Executive Director; he manages both
the leadership teams and the various initiatives bok PLAN & Plan Institute. Tim
enjoys actively working with the boards of both organization's and the
many partnerships that are key to our success. Tim's business
experience is matched only by his intense passion for helping people
discover and develop their passions to create a balanced life.
Tim has over 25 years experience in Leadership, Global Business
Development, Sales Management, and Personal Development, having
worked in Canada, the US and the UK. He has been part of numerous
start-ups to mature business stability and enjoys both challenging and
collaborative working environments
Powered by TRACS