From regenerative brain treatment to renewable packaging: Mitacs i2I Skills Training finale showcases the impact of science innovators
May 02, 2023
---
Dr. Nitzan Letko Khait has taken home top honours at the 2023 Mitacs Invention to Innovation (i2I) Skills Training Final Pitch Competition and received a $5,000 prize from SFU Innovates for her compelling plan for controlled delivery of specialized cells and proteins to promote regeneration of the injured brain in stroke patients.  
Dr. Yeling (Yale) Zhu, a postdoctoral fellow at the University of British Columbia, was named the second-prize winner, receiving a $2,500 prize from SFU's Charles Chang Institute for Entrepreneurship to continue his work on renewable alternatives to packing foams in the global shipping market.
This online national pitch event was the culmination of an eight-month experience for the national Mitacs i2I cohorts, developing entrepreneurial mindset and innovation skills in research scientists, engineers, and clinicians. Developed at SFU's Beedie School of Business, from the research and practice of its faculty and staff, the i2I and Mitacs i2I Skills Training Programs have won national and international awards for their transformational impact. The program has expanded across the country in partnership from other nationally leading innovation universities including Queen's University in the East, and Memorial and Dalhousie University in the Atlantic region.
Five finalists were selected from among the three regional cohorts and 11 national learning groups whose participants are working on research translation in a broad range of fields including renewable energy, advanced materials, biotech, pharmaceuticals, digital health, robotics, advanced manufacturing, agritech, agribio and architecture.  The finalists were:
Dr. Courtney Calahoo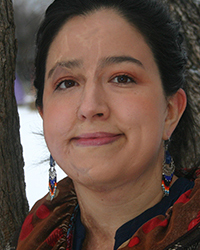 , R&D Team Leader of Genics, University of Alberta
Calahoo holds a PhD in glass science from Dalhousie University. She is the R&D team leader at Genics, where they produce dissolvable glass to be used in wood preservation applications. She was recently invited to speak at the United Nations International Year of Glass in Geneva, where she spoke about indigenous challenges in accessing education.
Emmanual Balogun
, Co-founder of H2Xplore and Research Scientist, Simon Fraser University
Balogun is the co-founder of H2Xplore, where they work to foster innovation in the hydrogen fuel cell space. His interest is focused on affordable and accessible sustainable and renewable energy development. He is currently pursuing a PhD in chemistry at Simon Fraser University.
Dr. Nina Noskovicova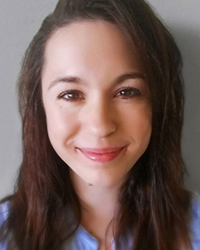 , Lead Research Scientist of Medhesion Inc. at University of Calgary
With the passion to help and enable patients to lead better quality of life, Noskovicova obtained her PhD in medical research in Munich, Germany, studying fundamental aspects of lung fibroblast pathobiology and its role in Idiopathic Pulmonary Fibrosis (IPF). Her role as Lead Research Scientist of Medhesion Inc. focuses on discovering and developing novel target therapeutics for postsurgical peritoneal adhesions.
Dr. Yeling (Yale) Zhu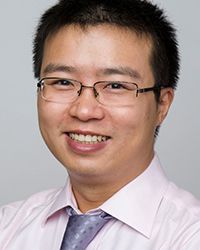 , Postdoctoral Fellow, University of British Columbia
With strong enthusiasm and experience in providing sustainable solutions for the industry, Yale has expertise in converting low-value wood residues, an abundant but untapped natural resource in B.C., into value-added products. A novel technology that his team at UBC is seeking to commercialize turns wood fibers into wood-based packaging foams at a low cost, to replace the plastic packaging foam market.
Dr. Nitzan Letko Khait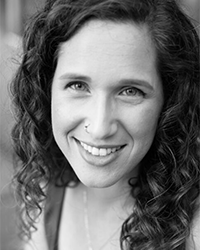 , Postdoctoral Fellow, University of Toronto
Khait's doctoral research at the Technion – Israel Institute of Technology focused on using extracellular membranes from stem cells to create targeted nanovesicles for drug delivery. She is part of the Mend the Gap research platform, where she focuses on the development of advanced regenerative therapies for stroke patients, using biocompatible hydrogels for controlled delivery of specialized cells and proteins to promote the regeneration of the injured brain. She is also a recipient of the PRiME-UHN Clinical Catalyst award.
Finalists presented these research-based innovation ideas to a panel of expert judges who are leaders in Canada's science innovation ecosystems. This year's expert judges were:
Speaking to the impact of the program, Anne-Marie Thompson, Chief Programs and Policy Officer at Mitacs, underscored the importance of developing the entrepreneurial mindset and innovation skills in researchers: "This is the heart of the future of Canadian Innovation."
In a video discussing the impact of the Mitacs i2I, this year's winner Dr. Letko-Khait emphasized the program's power to help her plan the future of her venture beyond benchtop experiments. Dr. Letko-Khait noted how meetings with the mentors and reaching out to experts helped her refine her idea, and how expanding her research skills to include marketing and finances has been beneficial. She also credited i2I for helping her develop a more entrepreneurial mindset and for personal growth through learning more about life outside academia.
Dr. Sarah Lubik, national academic lead of the Mitacs i2I and i2I suite of programs, thanked the judges, mentors, faculty members, participants and supporters, stating: "We are united with our fantastic partners, Mitacs, and our growing regional partners across Canada in understanding the need to focus on people, mindset, skills, culture change and a collaborative ecosystem working together."
Applications for the next i2I cohort, which begins in fall 2023, are now open. Contact us here or at i2i@sfu.ca to learn more about this transformational opportunity.