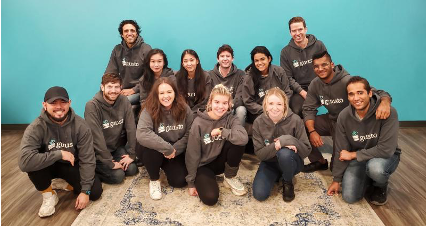 For most, seeking your first co-op position is the most difficult and stressful. Something that I struggled to decide when first seeking was whether to focus on smaller start-up companies or more reputable, bigger companies. Going for larger firms tends to come with immense competition and a lot of unnecessary pressure, especially for your first job. Looking back, I've come to realize that we often overlook the fact that the experience we get is the most important part.
My Experience
I landed my first interview after an unfulfilled seeking semester and realized I wasn't as comfortable with interviews as I had previously thought. I wondered, how could I possibly take such a large leap to secure a job at a big company if I don't build a foundation first? How could I try to leap so far without taking smaller steps?
My second and third interviews came, and I was excited to receive an offer from a start-up company called Guusto Gifts. With the help of much interview practice, I was able to secure a position as a Business Development & Marketing Co-op. I came to find that the experiences I got from Guusto were irreplaceable.
Throughout my position, I gained unique experiences and knowledge I would have never gained at a big company. What exactly was so great about this experience? Why would I choose it over a large company as my first co-op?
Culture
With a company with less than 20 people, I had the opportunity to work closely with every single person at the company, from the product designer to customer support. I have made friends that will last beyond this job. With the co-founders working directly with us every day, sharing a desk with us, everyone at the company is constantly bonding. We'd celebrate each person's birthday with a surprise cake, which I guess probably isn't so much a surprise after some time.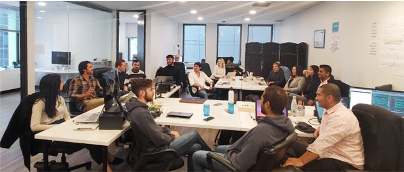 Development
Because start-ups oftentimes place a big focus on development, there are so many more opportunities for you to grow alongside the business. Along with working so closely with everybody, I was able to experience being on the sales team, customer support team and marketing team. Every day was a different day, full of new tasks and experiences. The biggest skill I learned from this position was showing initiative, something that would be much harder to learn at a bigger company. At Guusto, I was pushed to come up with new ideas and was able to see my ideas immediately implemented. You can be anything you want to be at a start-up (as long as your boss approves, of course).
Final Thoughts
Over my 8-month term, I was able to experience every aspect of the business and watch it grow. I was also able to see first-hand the ups and downs of being an entrepreneur. It was truly a different experience and played a great part in my career path. The main lesson I took away from this is to not overlook any opportunities available to you; you might find a needle in the haystack if you go beyond your comfort zone.