SFU mourns the loss of dear friend and dedicated community leader Rosalie Segal (1931-2023)
Nov 15, 2023
---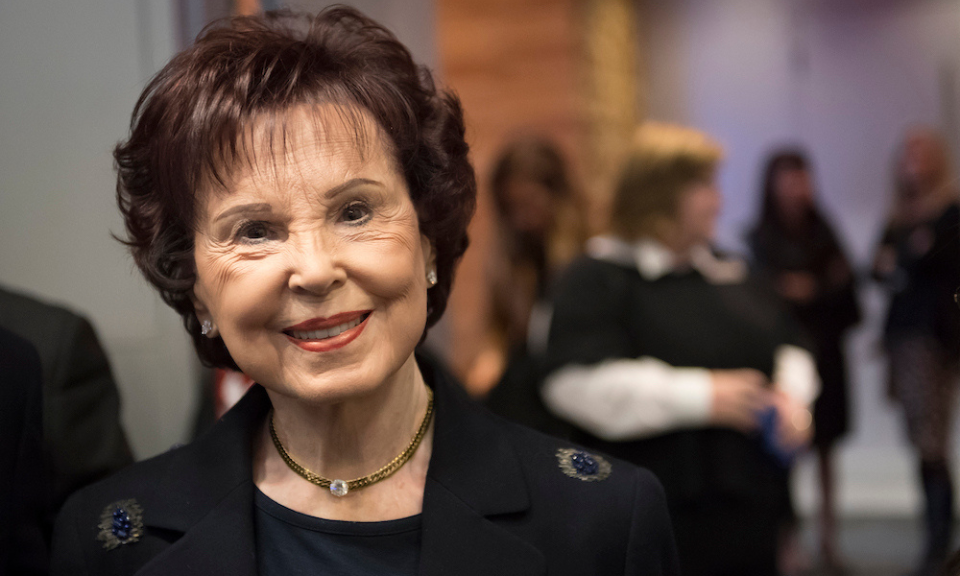 It is with profound sadness and a great sense of loss that we share the news of the passing of Rosalie Segal (LL.D.), a dedicated community leader and dear friend of Simon Fraser University. Rosalie passed away peacefully in November. She will be deeply missed.
A cherished philanthropist, patron of the arts and higher education, and advocate for SFU's students with special needs, Rosalie will be long remembered for her spirit of kindness and generosity. Rosalie was strongly committed to giving to others, and the difference she has made will benefit our community for many generations to come.
Born in Vancouver, Rosalie learned to share her time and resources with others even at a young age. At 17, she married Joe Segal, who would later become a prominent leader at SFU and one of Canada's most successful business and philanthropic leaders—the perfect life partner to match her own affinity for giving. Her altruism found expression in many worthy causes, including the growth of SFU and various Jewish philanthropic initiatives, along with organizations such as The United Way, Variety Club, BC Children's Hospital, Red Cross, St. John's Ambulance, and Christ Church Cathedral. Rosalie received numerous accolades for her work, including the United Way's Award of Distinction and the Variety Club's Golden Heart Community Achievement.
Rosalie balanced her often quiet and unassuming ways with exceptional warmth and hospitality.  She loved to open her home to make others feel welcome and important, hosting events for SFU and other organizations. She reserved a particularly dear place in her heart for SFU's students with special needs. In 1982, she established the Rosalie Segal Endowment for Students with Special Needs and committed to supporting individual students, impacting more than 300 learners.
In partnership with her husband, Rosalie helped orchestrate countless fundraising activities and initiatives on behalf of SFU. Through her deep sense of compassion, she touched countless lives and set an example for us all.
With grace, resourcefulness and dedication, Rosalie inspired many to embrace their communities and share in selfless acts of service. She has left an enduring mark on SFU and British Columbia. We extend our deepest condolences to the Segal family.