My name is Trevor Roberts, and I'm a third year International Studies student. Thissummer I was lucky enough to be able to study and work in Ecuador as part of the Semester in Social Enterprise program. Besides it being an incredible educational experience, it was also my second time visiting one of the coolest geographic regions in the world: the Andes. Extending from Venezuela to Patagonia, the Andes is the home of the former Incan Empire, the origin of the Amazon, and a wide variety of people and places. This site should be near the top of any traveler's bucket list.
Below are my top five tips on how you can get the most out of trip to the top of the Americas.
1. Where to go
I was able to visit Colombia, Ecuador, and Peru; every country has unique things to offer, and something for every type of person. All major cities and touristy destinations have the party scenes, but most of the best places to visit are the coastal cities, which aren't technically in the Andes (the most popular one that I am aware of is Cali, Colombia, but I've never been). History buffs can visit historical centres in many cities, with the best being the national capitals like Quito or Bogota, but the best place to learn about the Inca is in and around Cuzco, Peru. It's fairly tourist-oriented, but it's definitely a great place to check out, especially if you have the budget to visit Machu Picchu or any of the other Incan ruins in the area. Nature lovers can head down to the Amazon, or visit local spots like the Cloud Forest in Mindo, Ecuador, while outdoor enthusiasts may prefer the snow-capped peaks of Patagonia.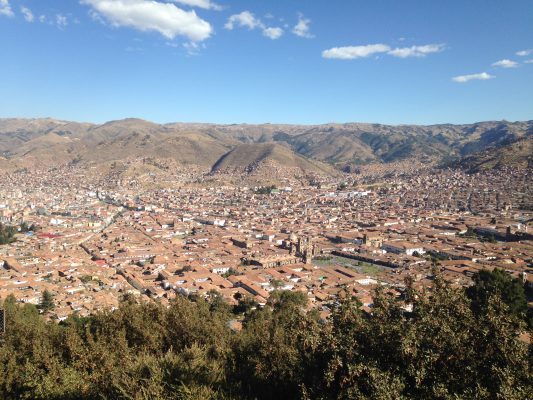 2. Getting around
The most common method of traveling between cities in the region are buses. Flights in Latin America are prohibitively expensive for most of the local population and even for most North Americans. In order to get anywhere, you'll likely have to head to a crowded bus stop and know enough Spanish to figure out where you're going. The buses are generally very nice for their part, but don't be surprised if they're packed, especially on routes popular with locals. As with all of Latin America, be sure to do your research when traveling from country to country; I was hit with a $100 reciprocity fee in Colombia. This is a fee that some countries charge nationals from specific countries, similar to a visa. Major cities like Quito, Bogota, and Lima have local bus services, but almost everywhere else you'll have to rely on taxis, which can vary from traditional yellow cabs to the beds of trucks if you want to get around town.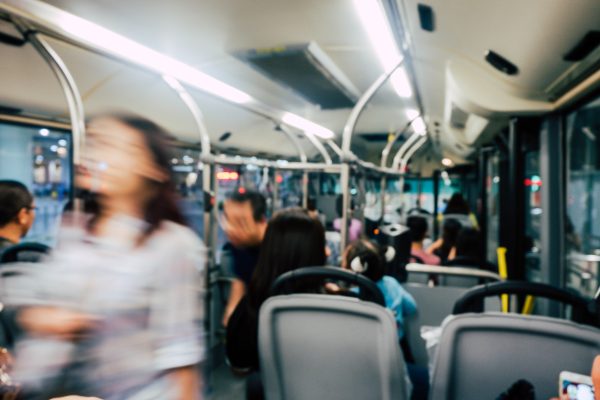 3. Dealing with geography
The city of Quito, where I was working, is geographically higher at its lowest point than any mountain in the Greater Vancouver Area, and it's located in a valley. Altitude sickness can be a big issue for travelers; it is generally recommended to take medication or spend a few days in medium altitude cities like Medellin (Colombia) or Arequipa (Peru), before heading up to Quito, Bogota, or Cuzco. Be aware of this when hiking; not only is the air thinner, but the tree line is also lower, meaning there are few options for avoiding the sun and wind. Be aware of local conditions as well, different parts of the range can be very dry, wet, or cold.
4. Learning the language
Fortunately for travelers, the lingua franca of the entire region is Spanish, but there isn't a lot of English outside of the cities. Luckily, you can get by with a fairly limited vocabulary. Spanish lessons are available in many major cities, but all you really need to learn are basic greetings, numbers, and questions. Most locals will be more than happy to teach you their language as well. Nevertheless, just focus on vocabulary and everyday conversation, and you'll get by just fine.
5. How to study there
Through the Semester in Social Enterprise I was able to study at Universidad San Francisco de Quito in Ecuador. Anyone interested in visiting this part of the world could also consider international work or volunteering opportunities through a variety of local organizations. I would highly encourage anyone who has any interest in studying or working internationally to look at the Andes. Nonetheless, no matter what part of the world calls you, go for it. I promise you won't regret it!
My name is Trevor Roberts, and I'm a third year International Studies student. This summer I was lucky enough to be able to go to Ecuador with the Semester in Social Enterprise program. Travel has always been a passion of mine, and my interests in entrepreneurship and making the world a better place made the program an obvious choice. At home, I coach high school basketball and write as a contributor for The Peak.