19'/20′ GBSA Committee
Manraj Thind 
President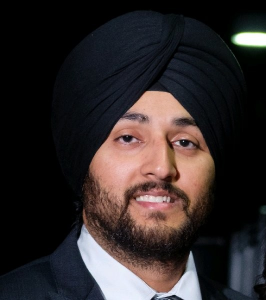 Manraj is currently a part-time MBA Candidate at the Beedie School of Business. He has completed his Bachelor of Applied Science from the University of British Columbia, majoring in Electrical Engineering. He has worked in the Electronics/Geotechnical industry over 7 years and hopes to use his Beedie education to enhance his management skills and further develop his career.
Manraj is excited to be a part of the GBSA executive and to have the opportunity to represent the students at Beedie. He hopes to host various events, both scholarly and fun, throughout the year for student engagement, providing enough learning as well as networking opportunities. On a personal side, Manraj is very passionate about playing sports and is always interested in meeting new people.
LinkedIn: www.linkedin.com/in/manrajthind
Kevin Thomas
Vice-President Finance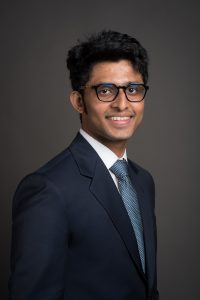 Kevin is currently pursuing an MSc. Finance program at the Beedie School of Business. Prior to this program, he spent about 3 years in India working with ETD (Exchange Traded Derivatives) reference data. He holds an undergraduate degree in mechanical engineering. Being born and brought up in UAE along with his experience as a working professional in India, he has grown to understand the cultural dynamics of the two places. Outside of his professional interests, Kevin enjoys playing badminton and soccer.
By undertaking the role of VP Finance, he will ensure to make the most rational decisions that benefit all stakeholders.
LinkedIn: www.linkedin.com/in/kevin-thomas-81161153/
Sonique Wang 
Vice-President Communications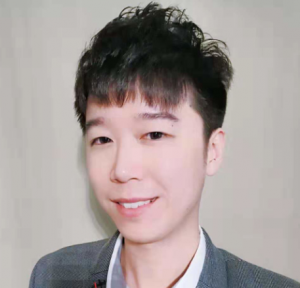 Sonique Wang is a Full-Time MBA candidate in SFU Beedie School of Business. He finished the undergraduate study at Sauder School of Business, UBC, 2014. Sonique has worked in the telecommunication and retail industry for over 4 years. He is an easy-going, interesting, and mufti-cultural dynamite with a great passion for events planning and activity engagement. In his spare time, you can find him singing in front of his piano, working out in the gym or traveling around.
LinkedIn: https://www.linkedin.com/in/sonique-yang-wang-47ab10192/
Amy Tofin
Vice-President Engagement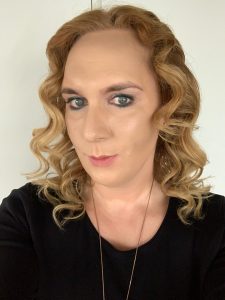 My name is Amy Tofin. I am from the Full-Time MBA cohort. I am the VP of Events & Engagement. I help put together GBSA events with an awesome group of people. When I am not working towards my degree I enjoy playing guitar, road cycling and being with friends and family. Feel free to reach out if you have any suggestions, feedback or if you just want to say hi.
Jorge Suarez
MOT Class Representative (First Year)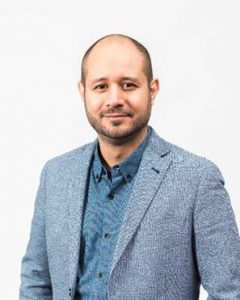 I was born in Colombia and moved to Canada in 2015 with my family. I have 20+ years of experience in Technology holding positions in the financial industry and in companies such as IBM and Amazon where I performed in both technical and management roles, bringing to success multi-year transformation projects. Currently working as a Senior Solutions Architect at Coast Capital Savings I lead Customer Experience and Big Data initiatives to bring the Federal Credit Union's Culture of Care into a reality.
In previous years, I accrued more than 1000 hours of volunteering work while coaching high-school students from vulnerable neighborhoods in Medellin (Colombia) for the First Lego League Robotic competition. From my student cohorts, at least 4 participants in the program are currently pursuing STEM degrees, some of them with full or partial scholarships.
Spending time with my wife and two daughters is what I enjoy the most in my life. Alongside, I'm an avid reader, board game player, and collector, movie-addict, and when the weather allows I love hiking around Beautiful BC.
Rachel Cragg
Executive MBA Class Representative (First Year)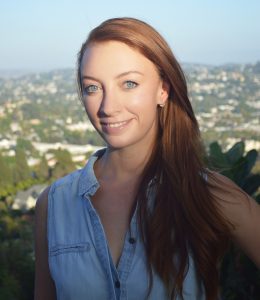 Rachel Cragg is the director of A&R and Management for Nettwerk Music Group. She oversees the A&R department for the US label which includes scouting and signing new musical talent and developing the existing roster to maximize long term artist success. Throughout her career, Rachel has had the opportunity to work with many artists including the Beastie Boys, Jimmy Eat World, The Mars Volta, Sarah Mclachlan, Hermitude, Radical Face and Family of the Year to name a few. Rachel also does freelance consulting for music festivals including Coachella and Bonnaroo. She has spoken on panels at conferences and institutions around the world such as SXSW (Austin, TX), BIG SOUND (Brisbane, Australia), The Great Escape (Brighton, UK), FOCUS Wales (Wales, UK), Breakout West (Kelowna, BC), Musicians Institute (Hollywood, CA), UCLA (Los Angeles, CA). Previous to Nettwerk Rachel worked at Silva Artist Management.
Kate Li
Full-Time MBA Class Representative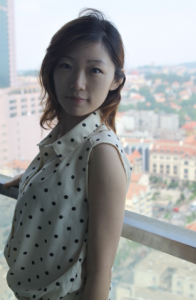 Kate has 10 years of working on HR positions with extensive experience in the following areas:
Events Management (including the planning and execution of annual gala, townhall meeting, forum & summit, workshop, reception, roundtable, boot camp, hackathon, team building, employee clubs, etc.)
Engagement enhancement (labor union, conduct engagement survey, handle appeals) to understand people's interests and settle concerns.
Culture champion to promote the corporate culture and right behaviors by various approaches.
Plan and deliver the new employee orientation and BAU training to equip people with the required knowledge and info.
Career counseling to guide campus hires and experienced hires for career progression.
Besides the previous practice, Kate an organized person to handle details also brings up creative ideas. She can deal with different ideas and conflicts and come up with solutions to representing the majority as well as taking care of the minority. Kate is an international student from China and she is confident to contribute more on the Class rep role to support the cohort to have a pleasant and meaningful MBA journey.
Marisa McGillivray
MSc Finance Class Representative (First Year)
I hold a BBA degree from Thompson Rivers University in Economics & Finance, and throughout my time at TRU I actively participated in several student groups including Enactus and Economics Club. As the VP of student engagement for the economics club, my primary duties were recruiting students into the club, coordinating events, setting up seminars such as free microeconomics tutoring, and actively participating in research such as the Bank of Canada Governors Challenge. By participating in this club, I gained experience working with students and faculty members to make sure all stakeholder needs were accounted for. Additionally, I was the business development coordinator with Enactus TRU where I was mainly responsible for meeting with the Kamloops business community to discuss why partnering or sponsoring Enactus would be beneficial to both parties. Through this position, I gained great negotiation skills as well as the ability to listen to others' concerns and address them with the Enactus President. In my past student groups, I learned to promote the academic, intellectual and career concerns of the students, through conversations with faculty, the dean, and members of the Kamloops community. Overall, I believe I can be a great voice for students in the MSc finance program as I have a passion for problem-solving and can take all points of view into account to come up with the most equitable solution.
Michelle Szulc
Part-Time MBA Class Representative (First Year)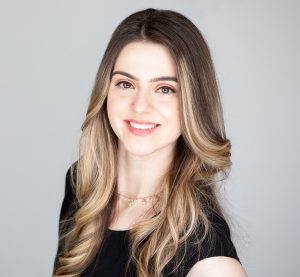 Michelle is a graduate of Simon Fraser University's Bachelor of Arts program in Criminology, as well as the Graduate Diploma of Business Administration (GDBA) program. She is currently pursuing her MBA through Beedie School of Business.
Michelle works as the ERP Implementation Manager at the Justice Institute of British Columbia, and is currently responsible for upgrading the organization's Finance and HR system. Prior to this role, she worked as a Program Manager in the Institute's Emergency Management Division, primarily handling contract training requests, and as the ERP Functional Analyst, where she focused on the optimal performance of the student information system.
In her spare time, Michelle enjoys morning spin classes, trying new recipes, and exploring beautiful British Columbia when weather permits!