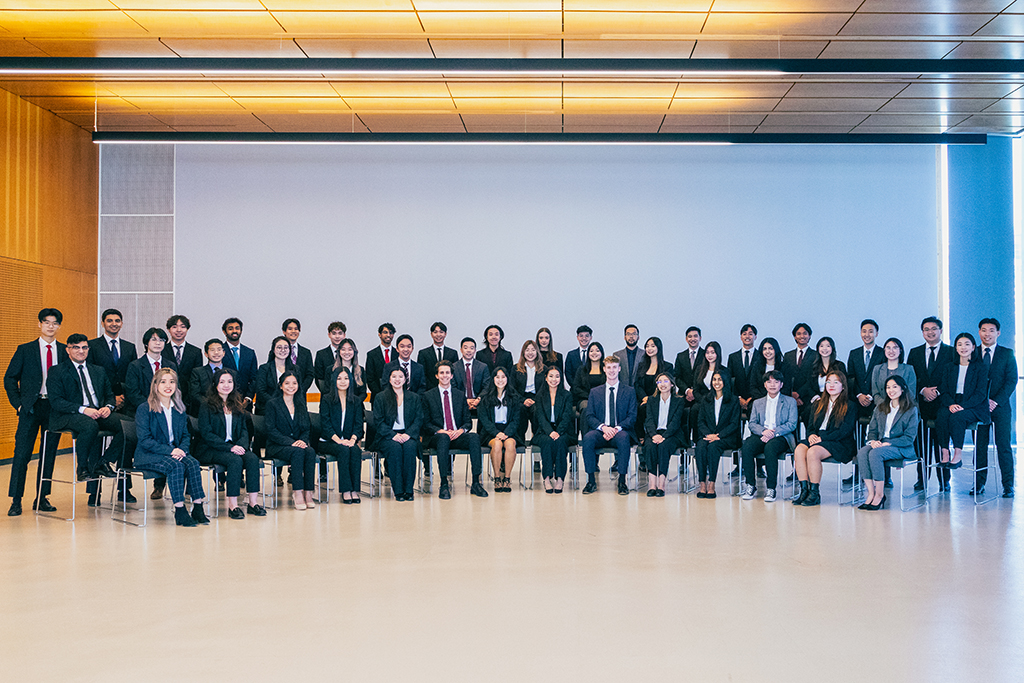 Mar 21, 2023
In February 2023, SFU's Beedie School of Business celebrated the 20th anniversary of the CaseIT international MIS case competition. This annual event brings some of the world's top undergraduate business students to Vancouver to compete in a challenging week-long case competition that tests their analytical and presentation skills. This year's competition was particularly special, as it marked two decades since the first CaseIT competition was held at SFU Beedie. Over the years, CaseIT has become […]
More...
---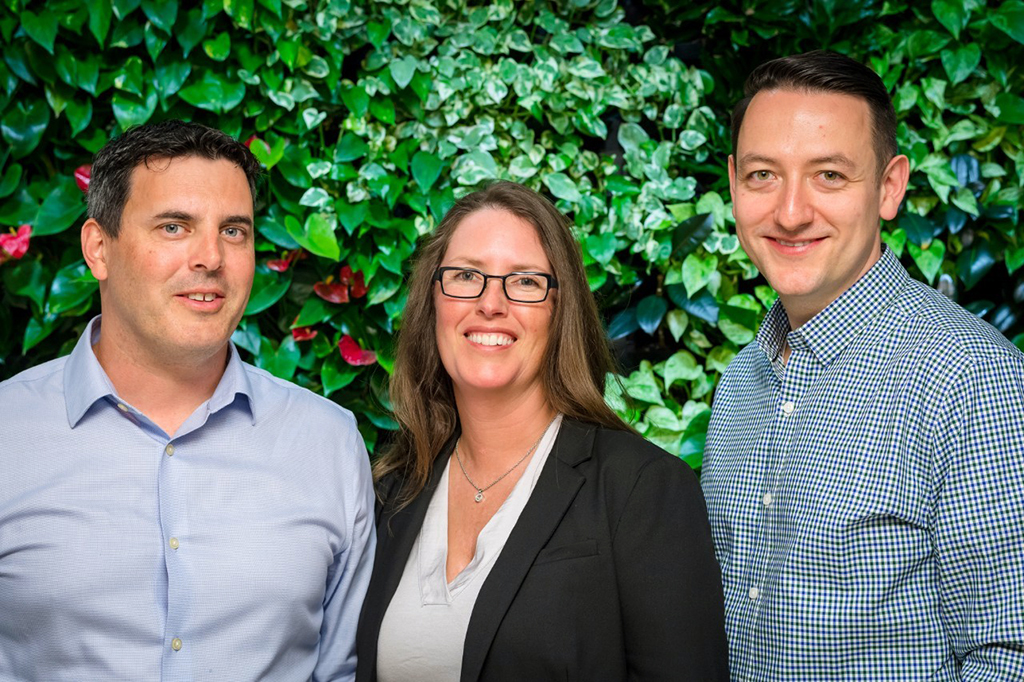 Mar 16, 2023
For Bill Lakeland and Peter Szymczak, SFU Beedie's MOT MBA program proved to be exactly what they were looking for—a place where they could network with other business-minded individuals and gain valuable knowledge on the marketplace. They met in the program and co-founded Spexi Geospatial, a SaaS start-up that's shaking up the geospatial data industry with an innovative software platform that uses drone technology to make aerial intelligence more accessible. The geospatial data industry has […]
More...
---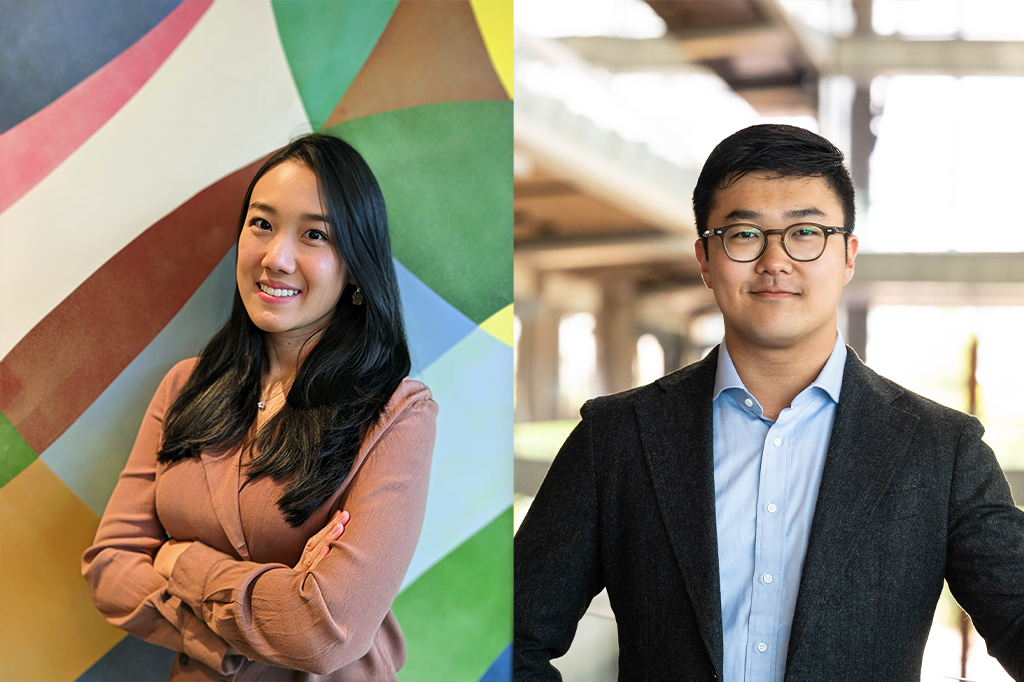 Mar 3, 2023
SFU Beedie congratulates two of its own, Pat Chaisang and Leejoo Hwang, for being named to The Globe and Mail's 2023 Changemakers list. The annual list recognizes 50 emerging Canadian business leaders who are making a positive impact on their industries and communities. The list, which covers a wide range of industries and sectors from tech to healthcare to finance, showcases individuals who are innovative, socially conscious, and committed to driving positive change in their […]
More...
---
Feb 27, 2023
Andrea Mendoza, a physiotherapist and business owner, knew that in order to take her business to the next level, she needed to gain a better understanding of the financial and business aspects of running and expanding her clinic. That's when she decided to enrol in the Executive MBA program at Simon Fraser University's Beedie School of Business. Mendoza entered the field of physiotherapy with a focus on pediatrics, working with children and teens with sports […]
More...
---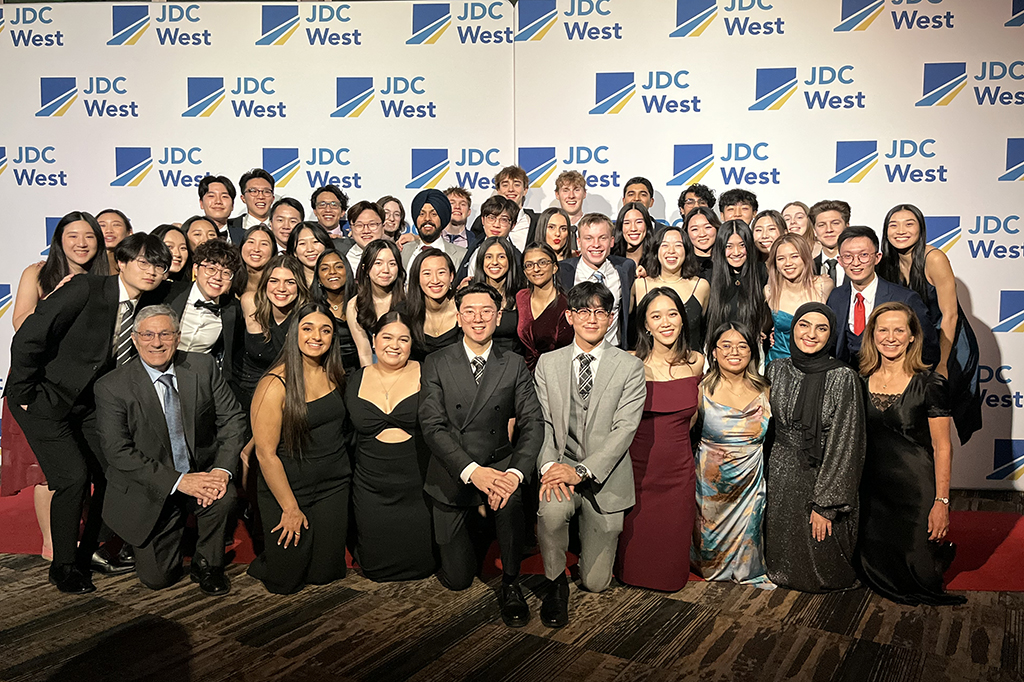 Feb 6, 2023
For the third time in five years, SFU Beedie's undergraduate team has emerged victorious at the 2023 Jeux du Commerce (JDC) West case competition, the most prestigious event of its kind in Western Canada. SFU Beedie's outstanding performance this year won them the coveted Academic School of the Year and School of the Year titles in competition against some of the top business schools in the country. JDC West has taken place annually since 2006, […]
More...
---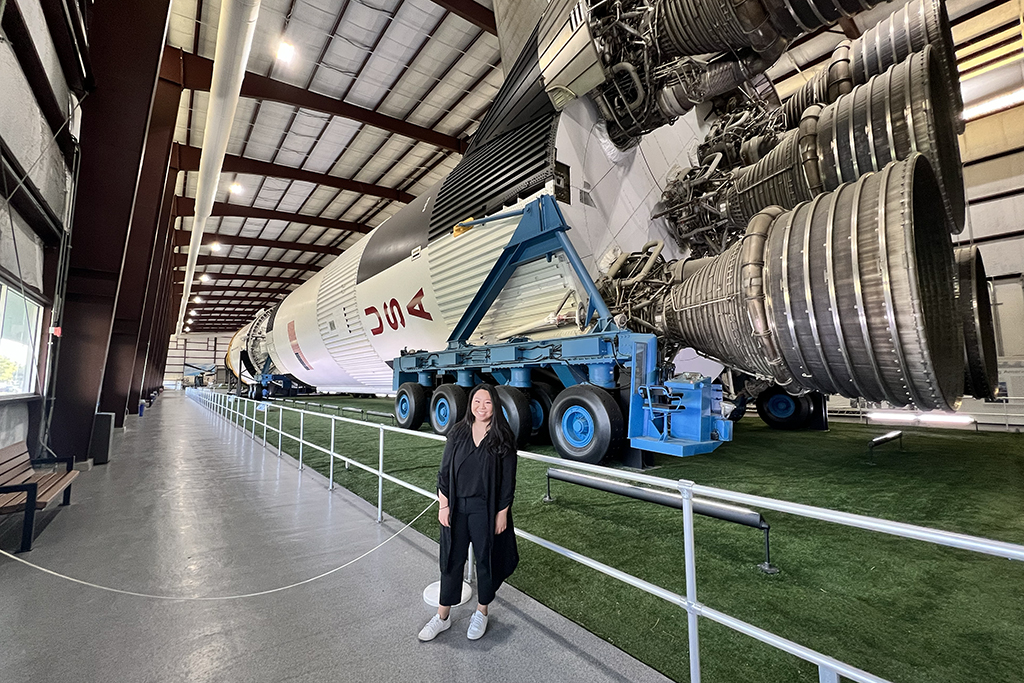 Jan 11, 2023
On day one of her university experience at SFU Beedie, Tiffany Fong felt a little lost. There weren't many people she knew from high school. She was even considering skipping out on LAUNCH, SFU Beedie's event for new undergraduate students. But Fong was persuaded to attend, and her experience at LAUNCH launched a lifelong love of event logistics and project management—a passion that would go on to serve her in her career. After LAUNCH, Fong […]
More...
---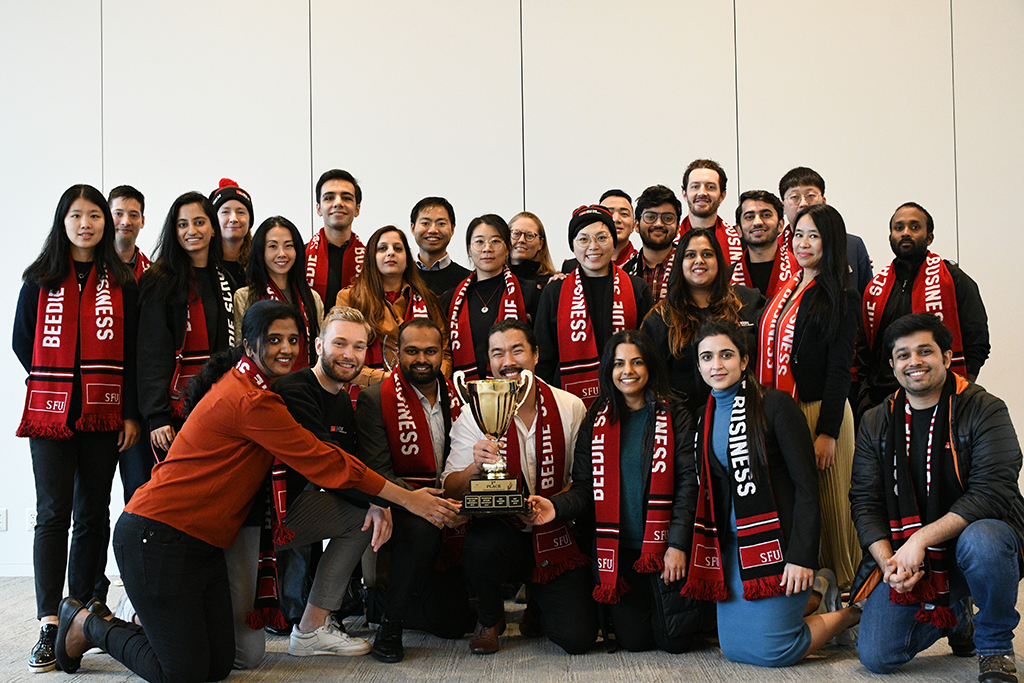 Dec 12, 2022
A team of SFU Beedie MBA students celebrated a big win after taking home first place in this year's BC MBA Games, hosted at the University of British Columbia's Sauder School of Business from October 28 to 30. The BC MBA games, launched in 2015, is an annual competition held every October in British Columbia. With approximately 125 participants from business schools across the province, it is the largest gathering of MBA students in Canada. […]
More...
---
Nov 17, 2022
Simon Fraser University's Beedie School of Business will lead a large-scale professional education initiative to prepare Canadian workers for the digital economy, thanks to a significant investment from the federal government. Canada's Digital Technology Supercluster has announced an official partnership with SFU Beedie to invest $4 million dollars into the Digital Innovation and Leadership (DIAL) initiative, which aims to train more than 1,100 workers across Canada over the next two years. "Universities have an important […]
More...
---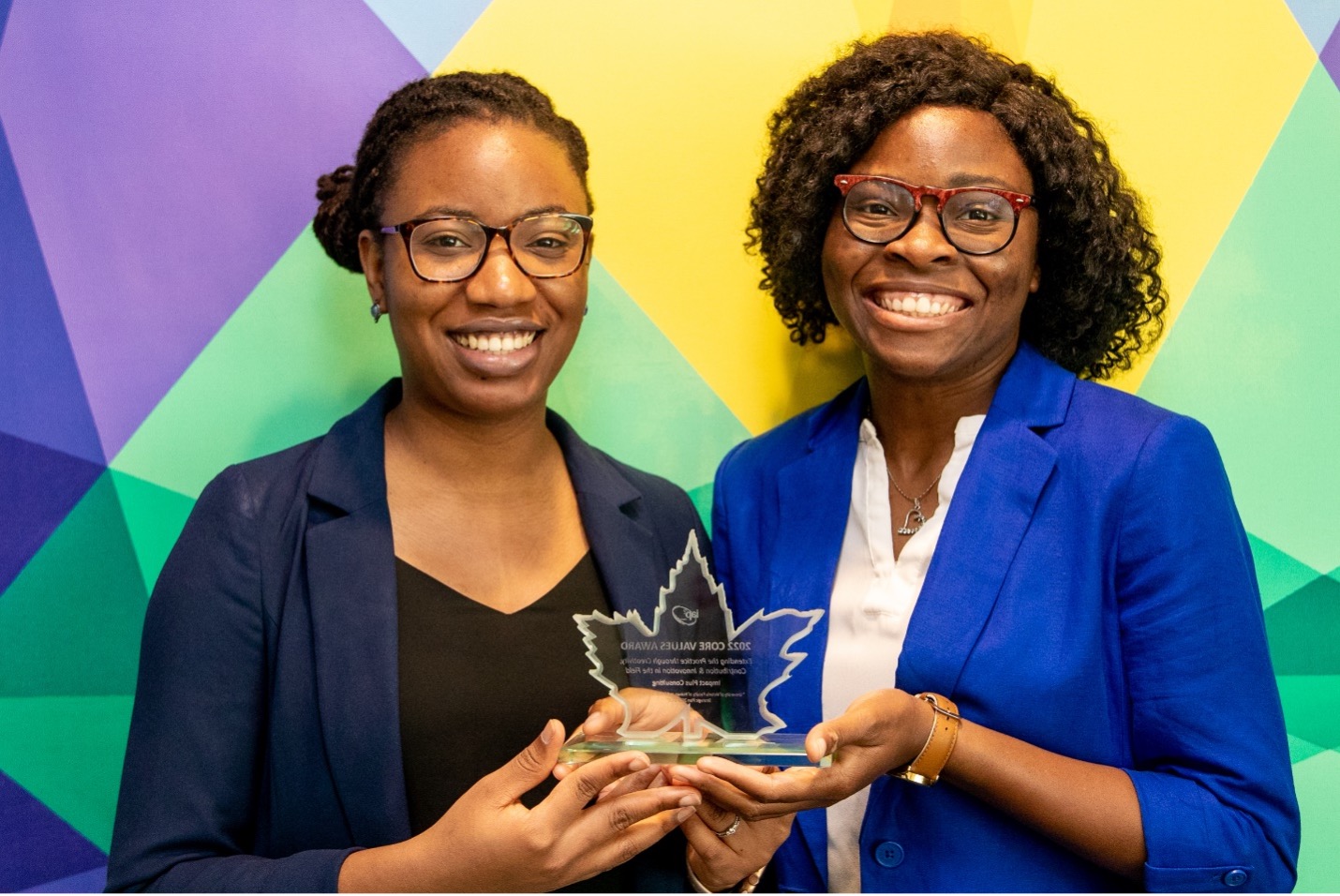 Nov 1, 2022
For Amarachi Nnah-Ogbonda, graduating with a joint degree in business and economics was a happy accident. Nnah-Ogbonda moved to Canada on a full scholarship offered by the state government of her home country, Nigeria, to study economics. She started out at Fraser International College (FIC), where she completed her first year, and had the opportunity to take business electives. Despite majoring in economics, she enjoyed business courses so much that she kept taking them as […]
More...
---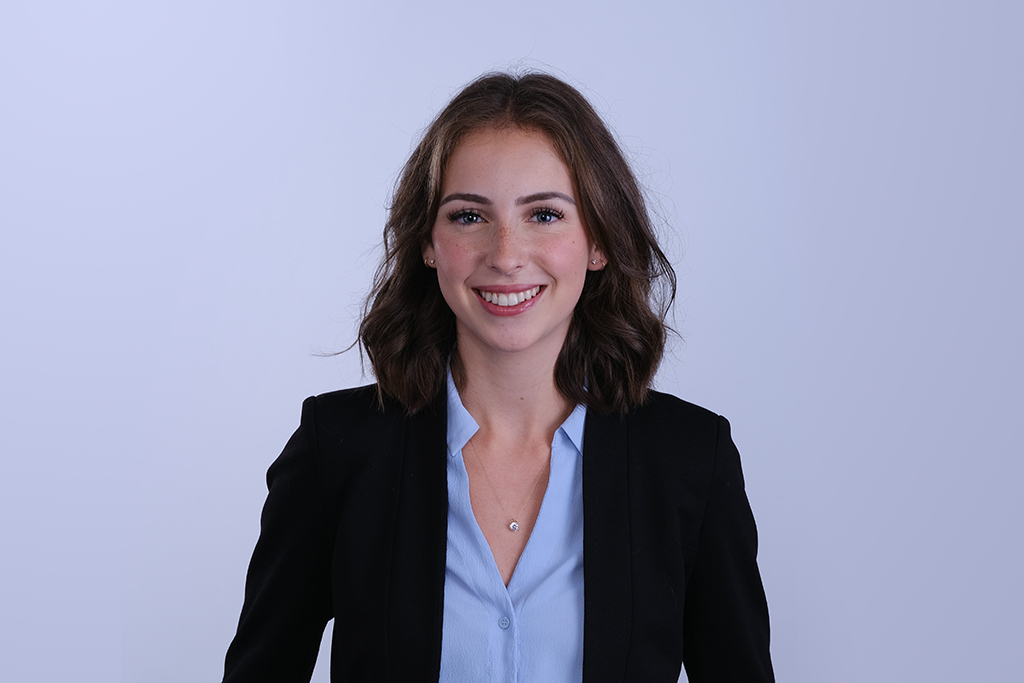 Oct 26, 2022
Uninterested in arts or sciences, Molly MacLeay decided to explore business in high school. She quickly developed a fascination with the subject that started her on the path to obtaining her BBA and getting hired as a business analyst at McKinsey & Company, the oldest and largest of the world's three most prestigious management consulting firms. Specializing in management information systems (MIS) and operations management, MacLeay loved learning about the technical side of business operations, […]
More...
---