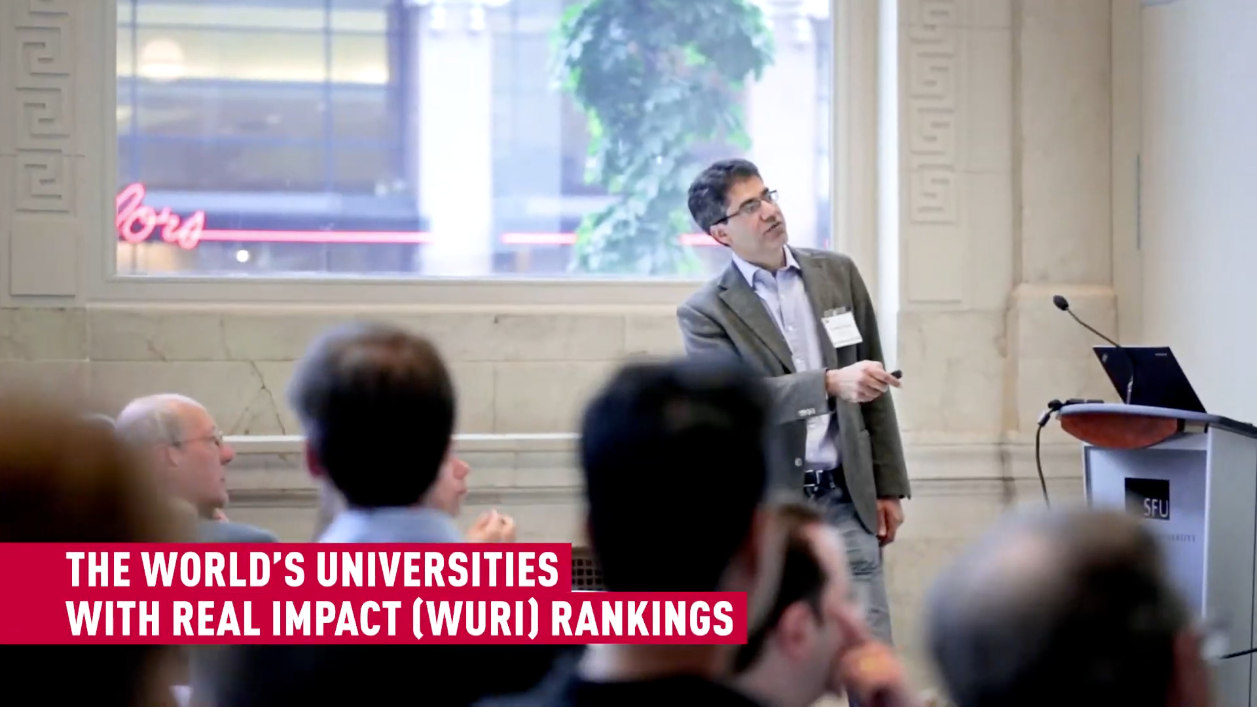 Jul 8, 2020
A new global ranking that measures "real contributions to society" places Simon Fraser University in the top 35 universities in the world for innovation, entrepreneurial spirit and industrial application. On a global scale, the World's Universities with Real Impact (WURI) ranks SFU 34th for innovation, 29th for industrial application and seventh for its entrepreneurial spirit. The WURI rankings, developed by the Institute for Policy and Strategy on National Competitiveness (IPSNC), aim to complement other existing […]
More...
---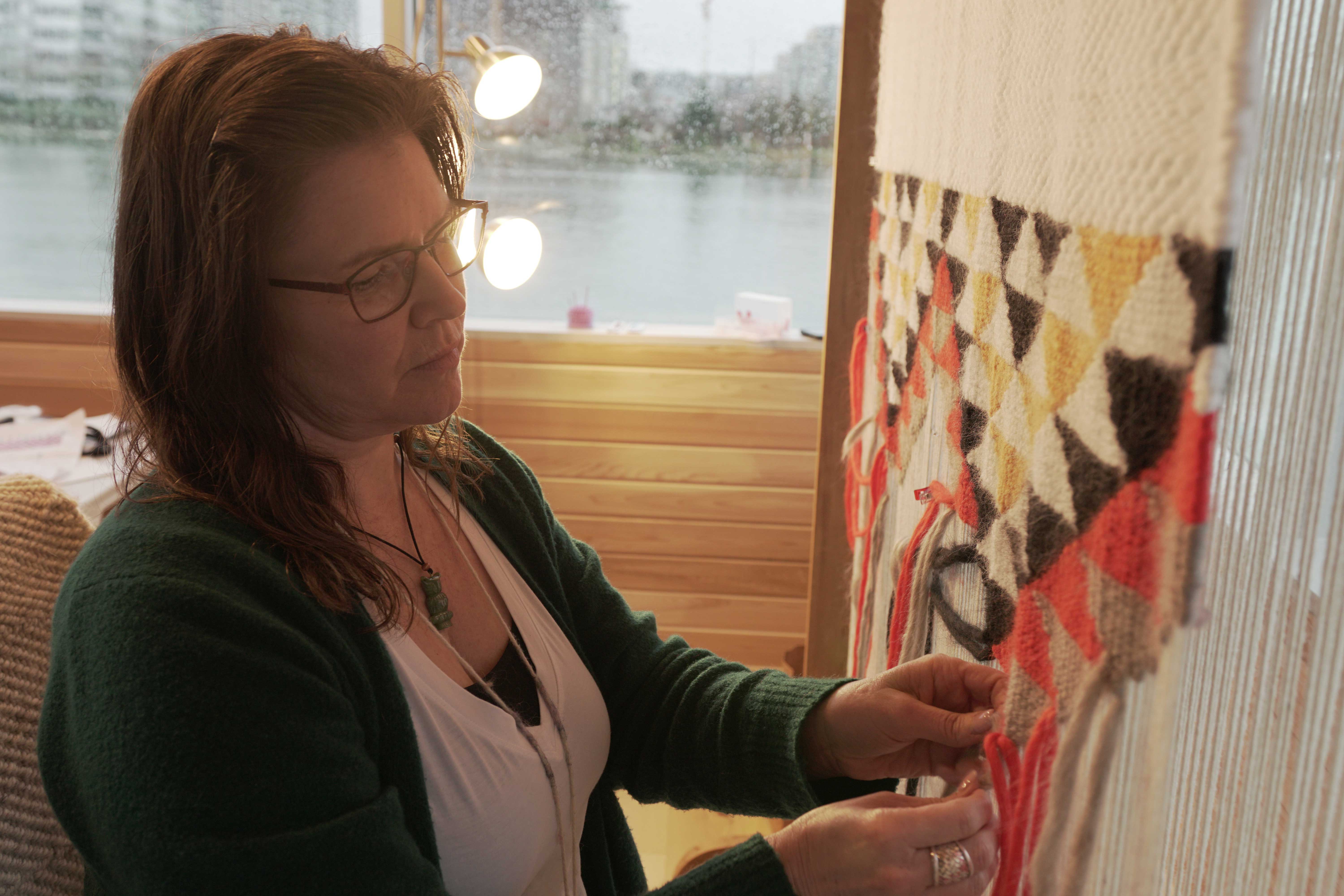 Jun 22, 2020
The Executive MBA in Indigenous Business Leadership (EMBA IBL) at SFU's Beedie School of Business is designed to weave together executive business education with traditional Indigenous knowledge, and one student graduating from the program in 2020 has literally done just that. As a part of her final project, artist Angela George (qʷənat), who is from the Squamish Nation and lives and works at Tsleil-Waututh, created a weaving that represents complex models of governance in a […]
More...
---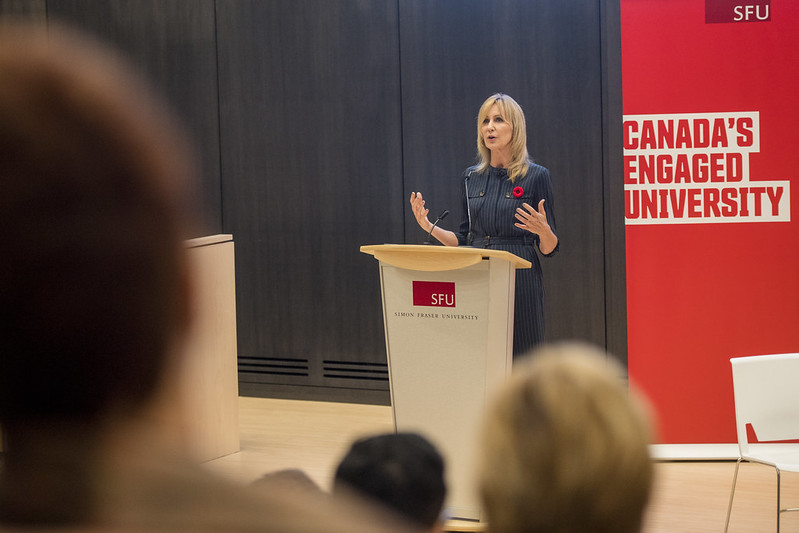 Jun 19, 2020
Betsy Myers, a renowned leadership expert and former senior advisor to U.S. presidents Barack Obama and Bill Clinton, will deliver an online seminar on June 23, 2020, focusing on leadership during a crisis. The event follows Myers' November 2019 speech at SFU's Surrey campus, where she discussed emerging leadership trends for the 21st century, based on changes in technology, demographics and the global economy. Since that time, the world has experienced even more radical changes […]
More...
---
Jun 10, 2020
Sonia Mastroianni (BBA 1992), co-founder of specialty bread company Aidan's Gluten Free Inc., didn't set out with the intention of becoming an entrepreneur. While studying in the undergraduate program at SFU's Beedie School of Business, she took advantage of the opportunity to complete co-op employment terms, and one of those led to her lining up a permanent role after graduating. She worked in a corporate sales position in Calgary for three and half years, before […]
More...
---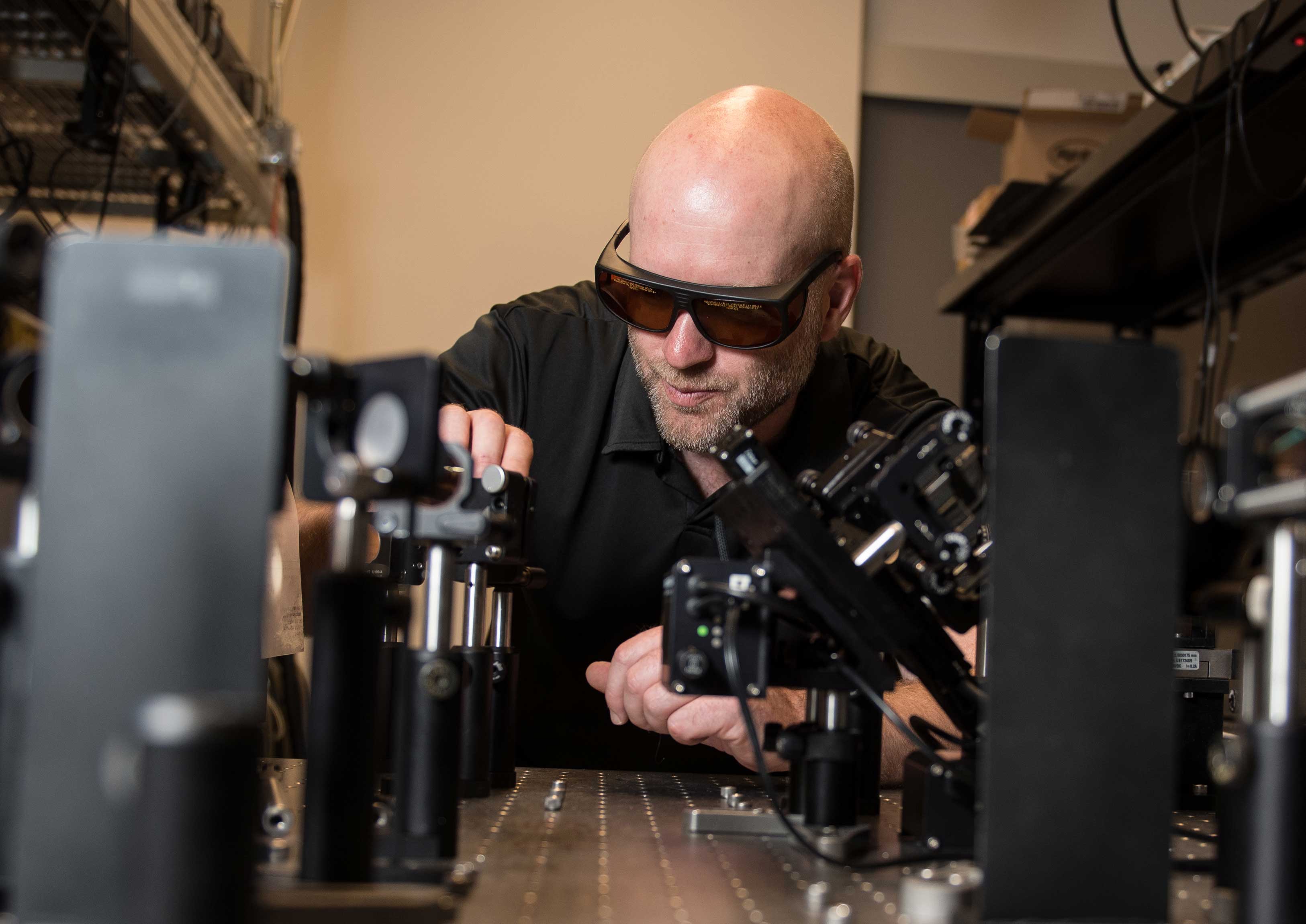 Jun 1, 2020
Aspiring scientist and technology entrepreneurs across Canada can now access SFU Beedie's ground-breaking skills training program, Invention to Innovation (i2I). The announcement follows the successful completion of a pilot program offering the program in British Columbia and Alberta in partnership with Mitacs, a not-for-profit organization that fosters growth and innovation in Canada by solving challenges with research solutions from the best academic institutions. The i2I Mitacs Skills Training Pilot is based on the i2I Graduate […]
More...
---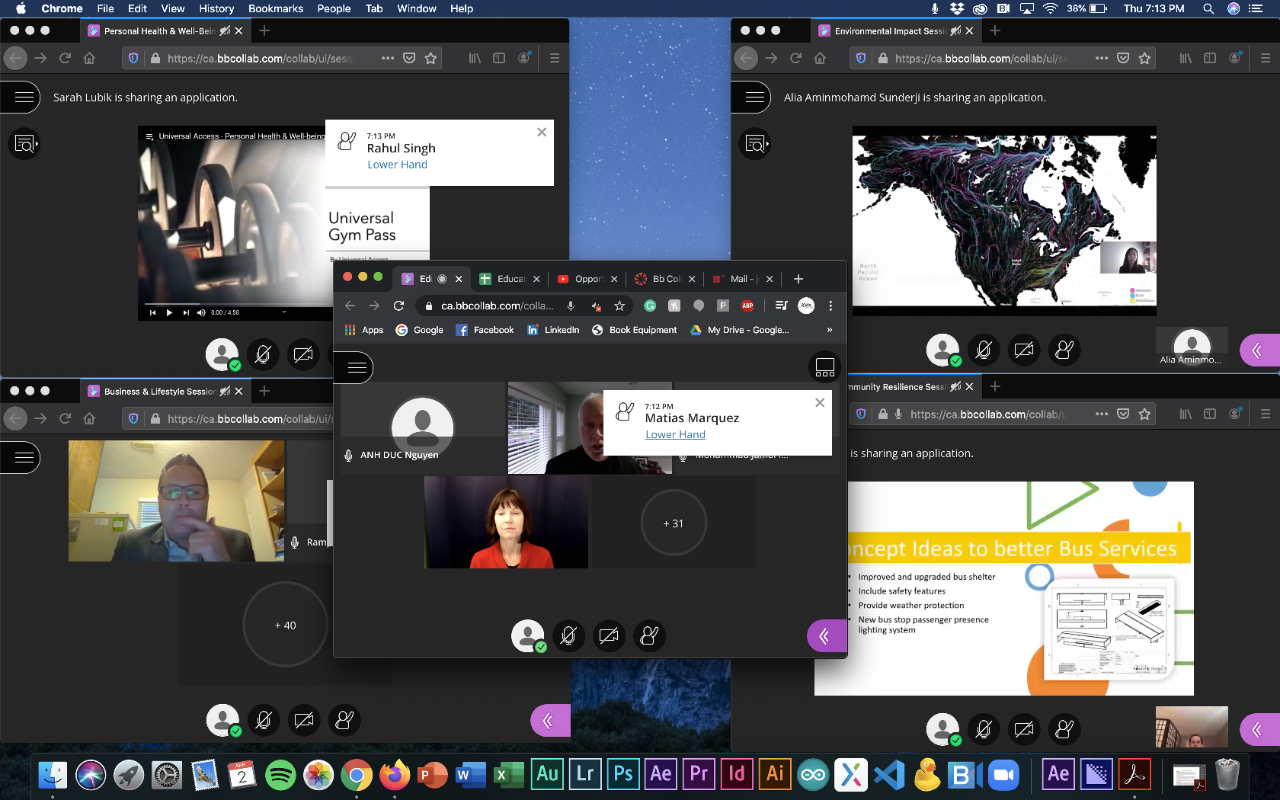 Apr 28, 2020
Opportunity Fest, the largest event hosted by SFU's Charles Chang Institute for Entrepreneurship, overcame adversity this year by switching to remote format in order to go ahead in the face of COVID-19-related restrictions. The organizers drew on their entrepreneurial mindset and resourcefulness to overhaul their plans and connect over 200 students and industry experts via online platforms, to showcase SFU's emerging entrepreneurs. The annual event brings students from all faculties together with industry, academic and alumni […]
More...
---
Apr 24, 2020
After the initial period of uncertainty, upheaval and rapid changes forced by the COVID-19 pandemic, many of us are now adjusting to the 'new normal' in which we find ourselves. In this context, I have been reflecting on how the SFU Beedie community has responded to this unexpected situation and what lessons we can take from this period as we move forward. I have been deeply heartened by the way so many in our […]
More...
---
Apr 21, 2020
Invention to Innovation (i2), offered by SFU's Beedie School of Business, has won international recognition after being highlighted among the annual Innovations That Inspire named by AACSB International (AACSB)—the world's largest business education network. i2I is a transformational entrepreneurship experience that equips graduate scientists and engineers with the frameworks, perspectives and techniques to develop an innovative mindset and commercialize their inventions while overcoming marketplace challenges. Innovations That Inspire, an annual initiative run by AACSB, recognizes […]
More...
---
Apr 17, 2020
The Confederation of University Faculty Associations of British Columbia (CUFA BC) has named Beedie School of Business Assistant Professor Dr. Dara Kelly as the winner of its Early in Career Award for 2020, for her work focusing on Indigenous business theory. This award recognizes the contributions to the non-academic community made by faculty members who are at an early point in their careers. Kelly is from the Leq'á:mel First Nation, part of the Stó:lō Coast […]
More...
---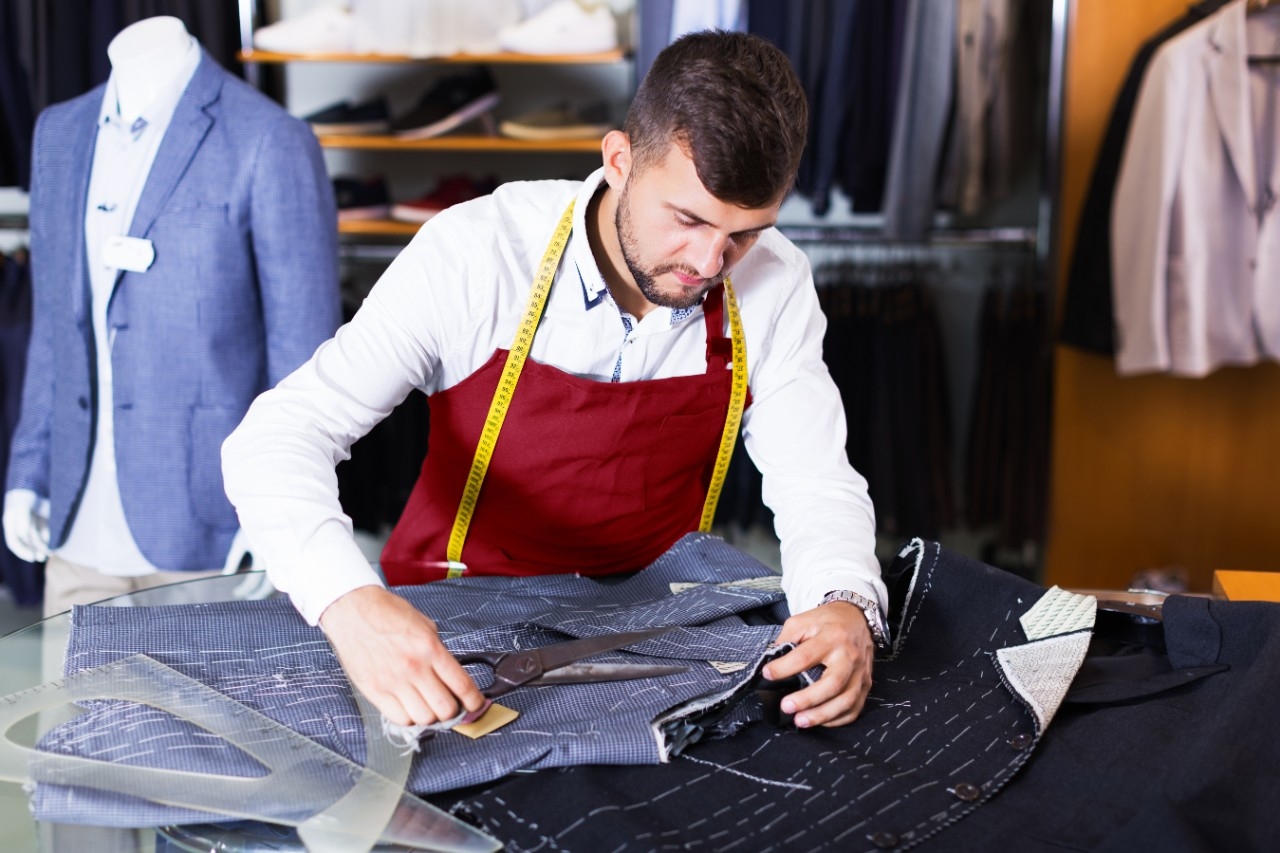 Apr 16, 2020
Business shutdowns, reduced services, and daily announcements of more money allocated towards the issue have many concerned about the economic impacts of COVID-19. Despite this, Beedie School of Business professor Andrey Pavlov maintains cautious optimism. "I think the long-term picture is good," says Pavlov. "We have fantastic technological advancements that were generating very high rates of growth before the virus, and there is no reason to believe this will change." Businesses beginning to move towards […]
More...
---