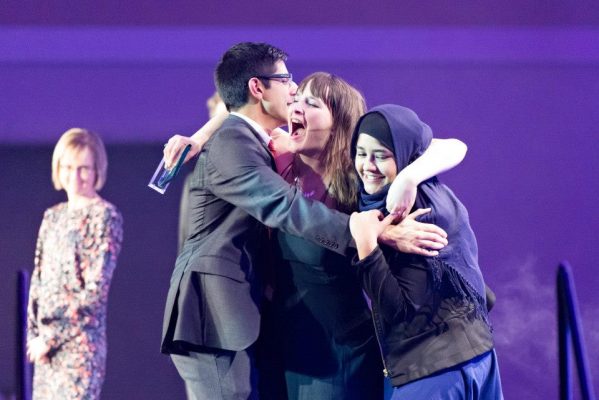 Sep 7, 2018
During September and October 2018, applications will open for 300 student volunteer positions at JDC West, the biggest and most prestigious business competition in Western Canada. SFU will host the next competition in January 2019. JDC West is a major event, often referred to as the Olympic Games of the business school world, and will attract 1,300 attendees to SFU. This includes 600 undergraduate delegates from 12 of the leading post-secondary institutions across British Columbia, […]
More...
---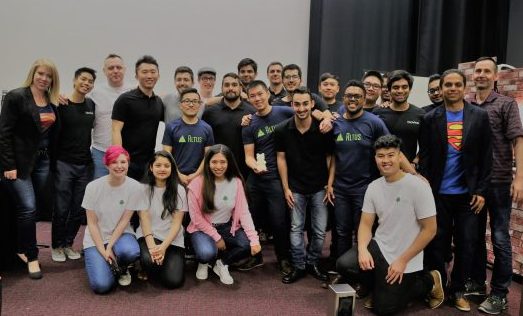 Aug 27, 2018
On August 7th, 2018, the latest cohort of the Technology Entrepreneurship@SFU (tech e@SFU) program presented the startups they have developed to over the past year at an event at the Westminster Savings Theatre at SFU's Surrey Campus. Tech e@SFU is a high-tech entrepreneurship program, funded by Innovate BC (formerly BCIC) and the SpencerCreo Foundation, offering hands-on training, mentoring, funding and guidance from faculty members in both the Beedie School of Business and Mechatronics Systems Engineering (MSE). The […]
More...
---
Aug 22, 2018
SFU Director of Entrepreneurship Sarah Lubik has been named one of six innovation experts who will lead the Government of Canada's recently launched national consultation on digital and data transformation. The experts will host roundtable discussions across the country that will inform the federal government on how Canadians want to drive innovation in a data economy, prepare for the future of work and ensure that citizens have trust and confidence in how their data is […]
More...
---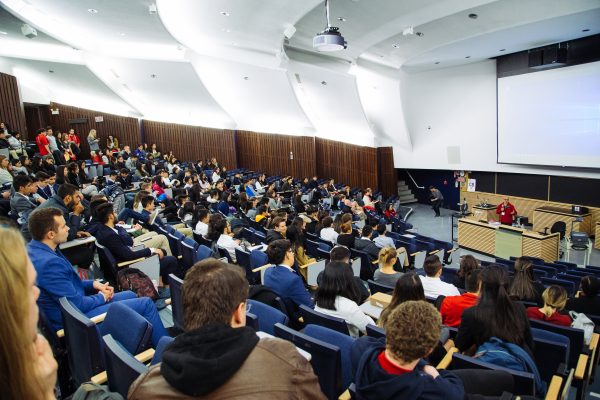 Aug 15, 2018
Shafik Bhalloo and Andrew Flostrand have been named the 2018 winners of the TD Canada Trust Distinguished Teaching Awards, the highest teaching honour of its kind at SFU's Beedie School of Business. Bhalloo is SFU Beedie's Academic Director and Associate Professor of Practice in the Strategy area, while Flostrand lectures at the school in the Technology and Operations Management area. Each year, SFU Beedie students, faculty, and alumni nominate instructors in both undergraduate and postgraduate […]
More...
---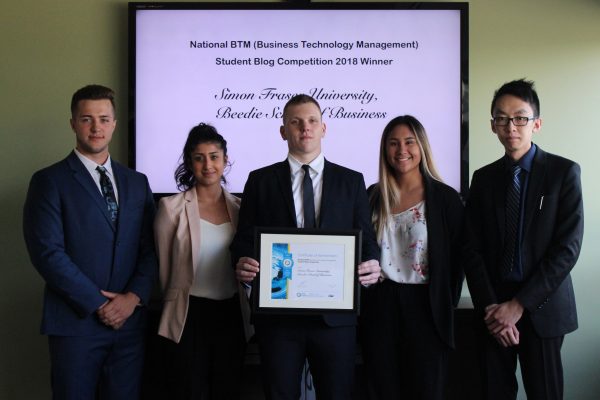 Jul 30, 2018
A team of SFU Beedie undergraduate students competing in the National BTM Student Case Competition has won the Blog Post Competition category, collecting a $1,000 prize. The team, supported by faculty coach Dr. Jie Mein Goh, comprised five members: Eric Wong, Trevor Chernoff, Gabby Sakowicz, Joe Vukasovic and Simrin Purhar. Competitors were asked to write a blog post responding to a question about Artificial Intelligence. The teams had two weeks to promote their submission, with 50 […]
More...
---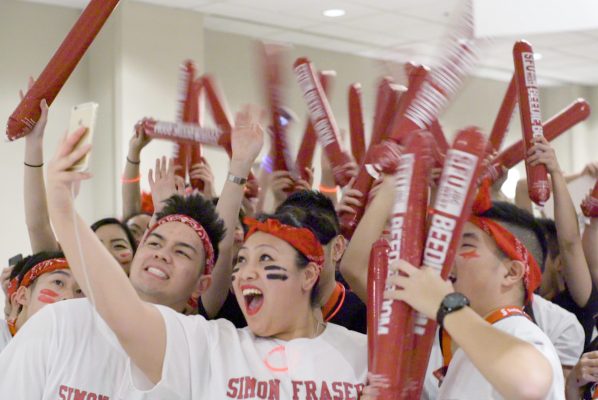 Jul 12, 2018
In January 2019, Simon Fraser University will host JDC West, the biggest and most prestigious business competition in Western Canada. Taking place over three days from January 11 to 13, JDC West will bring approximately 1,300 attendees with 600 undergraduate delegates from 12 of the leading post-secondary institutions across British Columbia, Alberta, Saskatchewan, and Manitoba. In addition to competitors, almost 300 volunteers from across the university and the wider community in Burnaby, as well as […]
More...
---
May 23, 2018
Nine companies with close ties to SFU's Beedie School of Business have been named among the 2018 winners of Ready to Rocket, a recognition program for British Columbia's tech sector that showcases the growing tech companies. The Ready to Rocket honourees are broken down by sector, and sub-divided between early stage ventures on 'Emerging Rocket' lists, and more established companies on 'Ready to Rocket' lists. The companies span a range of technologies in sectors including […]
More...
---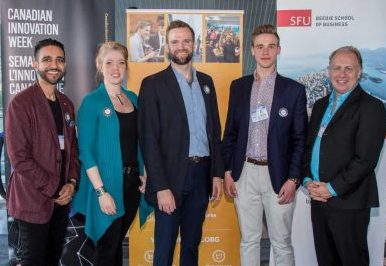 May 16, 2018
SFU's Beedie School of Business has announced a unique agreement with Youth Entrepreneurship Leadership Launchpad (YELL) to explore a pilot scheme to give high-school students who complete the YELL entrepreneurship program university course credit at the school. YELL and SFU Beedie will work together to develop a new model to give credit to any student in BC who completes the YELL program, to determine how this might be done. YELL currently offers entrepreneurship training to students […]
More...
---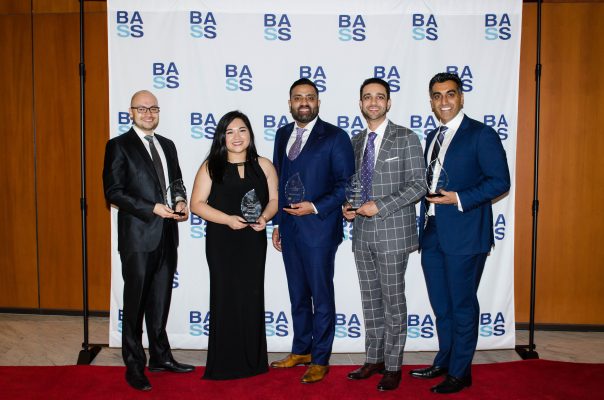 May 11, 2018
The Business Administration Student Society (BASS) at SFU's Beedie School of Business honoured outstanding individuals in the SFU Beedie community at the first annual BASS Celebration Gala on April 26, 2018. The event was an innovation of the BASS Executive Council, building on previous years' events. "Many SFU Beedie students work tirelessly to host numerous events and programs for members of the Beedie community," says Annika Ng, Chair of the BASS Celebration Gala 2018 Organizing […]
More...
---
May 3, 2018
As more communities seek ways to become more sustainable, they might look for inspiration at a small B.C. First Nations band moving towards self-sufficiency, thanks in part to an SFU Beedie School of Business MBA graduate. Zain Nayani is the CEO of economic and business development for the Kanaka Bar Indian Band located near Lytton, northeast of Vancouver. The band has about 200 members, with 60 or so living onsite year-round. "We are trying to prepare the […]
More...
---