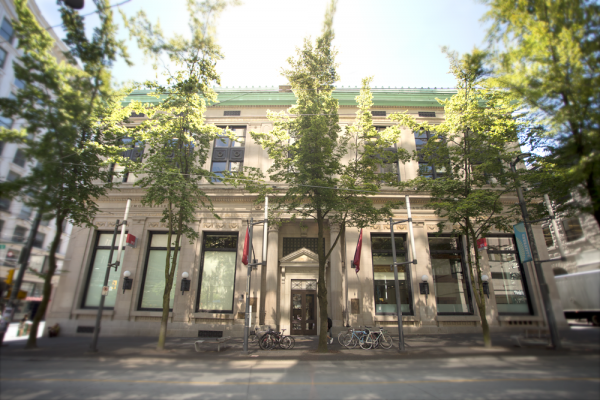 Jan 10, 2019
SFU's Beedie School of Business has attracted 25 senior figures from business and academia to serve on its newly constituted Beedie School of Business Advisory Board. The Advisory Board members will assist the school in realizing its strategic vision by providing expertise, guidance and direction. The Beedie School of Business Advisory Board replaces the Dean's External Advisory Board at the school. "We are honoured to welcome such highly-respected individuals to the Beedie Advisory Board, to […]
More...
---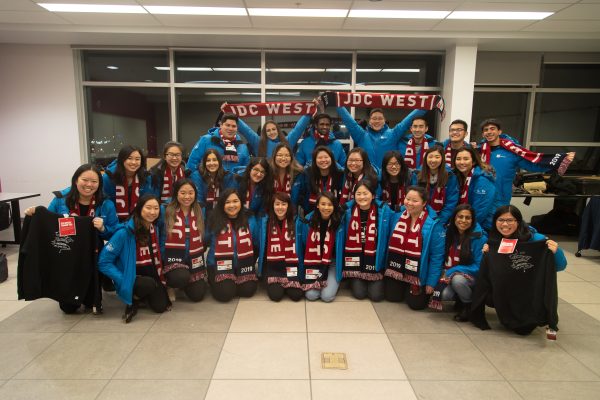 Jan 4, 2019
After more than a year of planning, the final preparations are underway as SFU Beedie readies itself for a historic event: hosting Western Canada's biggest and most prestigious business competition for the first time. On Friday, January 11, around 1,300 attendees will arrive at SFU as the university hosts JDC West, often described as the Olympics of the business school world. With just days to go until the competition starts, members of the event's organizing […]
More...
---
Dec 13, 2018
Alumni, faculty and staff of SFU's Beedie School of Business spanning the past five decades gathered in Vancouver for a special reception celebrating the 50th anniversary of the school's Executive MBA (EMBA) program. SFU President Andrew Petter addressed the audience of more than 200 at the event, honouring the evolution of the business school and contribution to the university as a whole since its foundation. Petter shared the stage with Ali Dastmalchian, SFU Beedie's Dean, […]
More...
---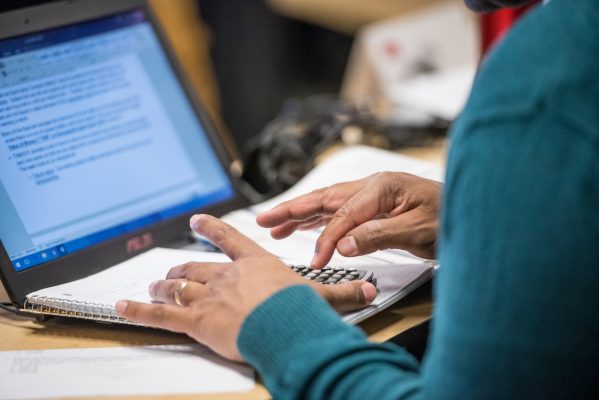 Dec 4, 2018
Unique graduate program focused on evolving role of artificial intelligence and machine learning KPMG in Canada has teamed up with Simon Fraser University's Beedie School of Business (SFU Beedie) to develop and deliver a unique program that will take audit professionals' digital skills to the next level. The industry-leading program – named Digital University – will focus on technology and data analytics to help prepare KPMG's auditors for the fast-changing world of machine learning, artificial […]
More...
---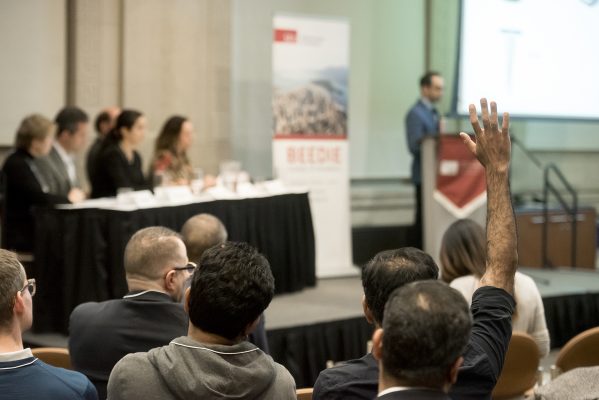 Oct 19, 2018
An advanced fuel cell technology, a treatment for arthritis, and a wearable massage device were among the ventures pitched to a panel of industry judges at the third annual Venture Pitch Competition at Simon Fraser University's Beedie School of Business. The event, which took place on October 10, 2018, brought together five scientist-entrepreneurship students in the third cohort of the invention to Innovation (i2I) program at SFU Beedie's Segal Graduate School. This graduate certificate program […]
More...
---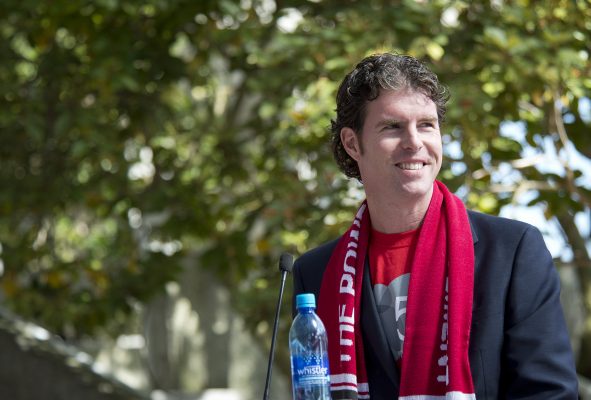 Oct 1, 2018
The 2018 recipients of the Ryan Beedie Leadership Award have been chosen, with five outstanding new undergraduate students at SFU's Beedie School of Business receiving the award. The students will each receive support of $20,000 over four years, in recognition of their commitment to leadership while at high school. Each of the recipients has demonstrated leadership through remarkable achievements, both academic and extracurricular, prior to joining SFU Beedie. Among this year's cohort are a world-champion […]
More...
---

Sep 27, 2018
The Embedding Project, a global sustainability initiative founded and led by SFU Beedie Associate Professor Stephanie Bertels, has won recognition with two major global awards. The Embedding Project is housed within SFU Beedie's Centre for Corporate Governance and Sustainability, of which Dr. Bertels is also Director. In August, the project was presented with the inaugural 'International Impactful Collaboration Award' by the Academy of Management at its Annual General Meeting in Chicago, Illinois, USA. The Academy […]
More...
---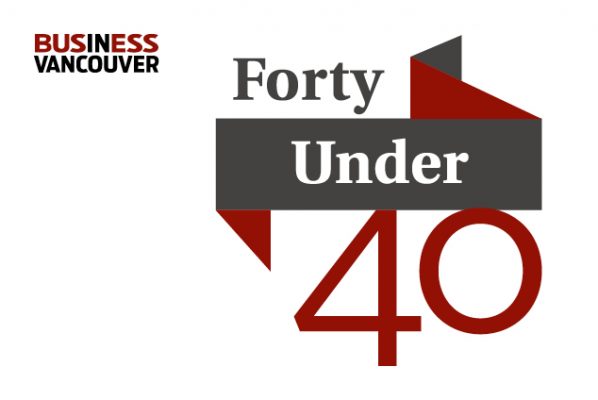 Sep 26, 2018
Seven Beedie School of Business alumni were among the winners of Business in Vancouver magazine's 2018 Forty under 40 Awards. The seven SFU Beedie alumni honoured with awards are Benjamin Britton, Josh Carr-Hilton, Graham Collings, Matias Marquez, Kylie McMullan, Dianne Sparrow and Denise Williams. The award recipients are from a wide range of SFU Beedie's programs, with the undergraduate BBA, the MBA, Executive EMBA in Indigenous Business and Leadership and Invention to Innovation programs all represented. […]
More...
---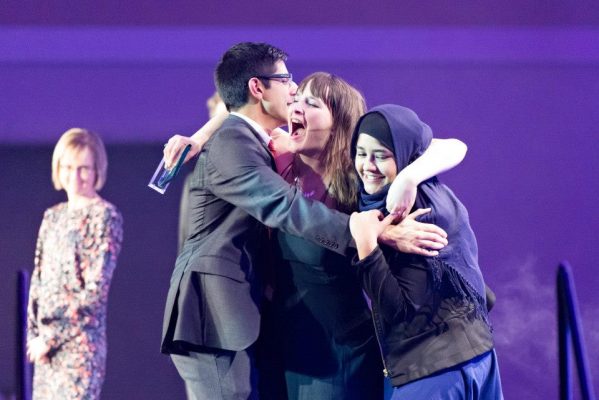 Sep 7, 2018
During September and October 2018, applications will open for 300 student volunteer positions at JDC West, the biggest and most prestigious business competition in Western Canada. SFU will host the next competition in January 2019. JDC West is a major event, often referred to as the Olympic Games of the business school world, and will attract 1,300 attendees to SFU. This includes 600 undergraduate delegates from 12 of the leading post-secondary institutions across British Columbia, […]
More...
---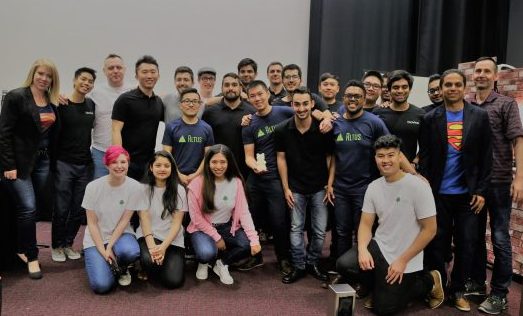 Aug 27, 2018
On August 7th, 2018, the latest cohort of the Technology Entrepreneurship@SFU (tech e@SFU) program presented the startups they have developed to over the past year at an event at the Westminster Savings Theatre at SFU's Surrey Campus. Tech e@SFU is a high-tech entrepreneurship program, funded by Innovate BC (formerly BCIC) and the SpencerCreo Foundation, offering hands-on training, mentoring, funding and guidance from faculty members in both the Beedie School of Business and Mechatronics Systems Engineering (MSE). The […]
More...
---