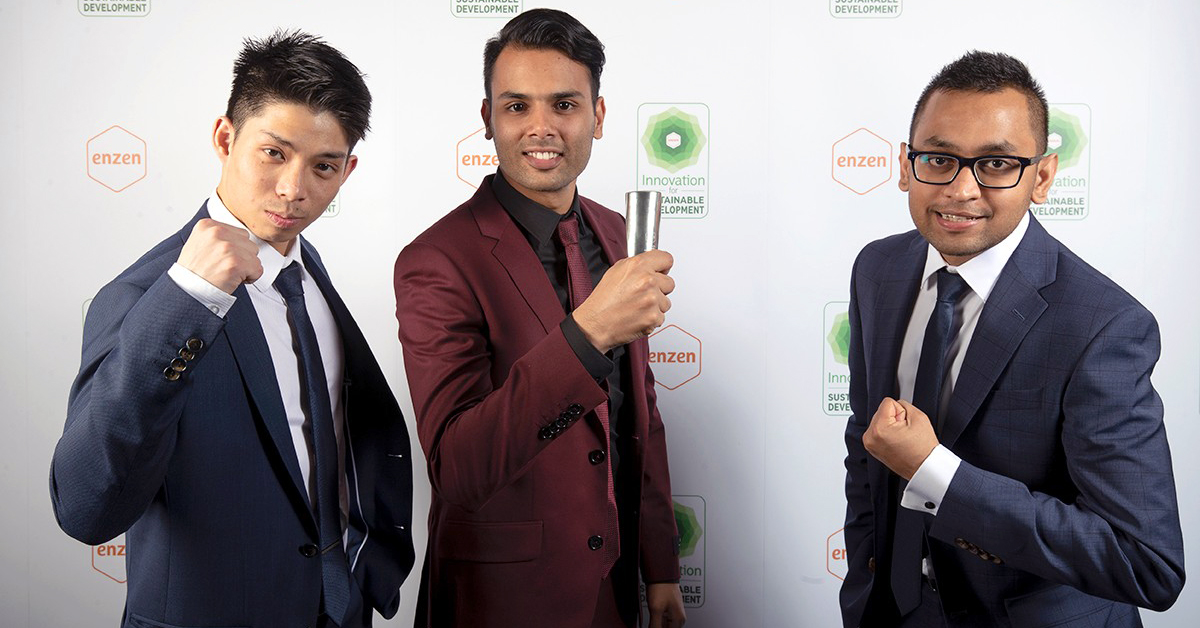 Jun 18, 2019
The SFU student founders of technology start-up Novion have won third place in the global Enzen Hackathon after competing against more than 650 companies. The three-phase hackathon sought solutions for tackling worldwide energy, water and environmental challenges. Novion grew out of the Technology Entrepreneurship@SFU program (Tech e@SFU), where John Nguyen, who is graduating from SFU's Beedie School of Busines, Devpreet Bhullar, who graduates this month from mechatronic systems engineering, and mechatronic alumnus Refayet Siam teamed […]
More...
---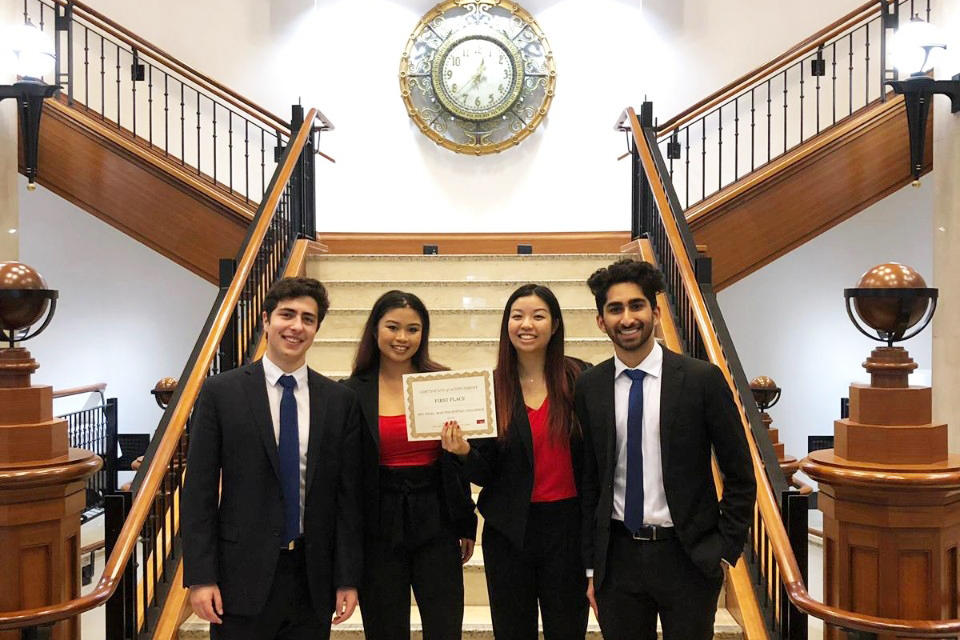 Jun 12, 2019
A multidisciplinary team of SFU business and environment undergrads extinguished their global competition to take first place in the finals of the global Map the System competition held at Oxford University on June 9. This is the third consecutive year that an SFU team has made it to the top three in the final round in the U.K. The competition challenges students to explore societal and environmental change through a research lens. Team Inferno comprises […]
More...
---
Jun 10, 2019
Growing up in Metro Vancouver, Ben Britton dreamed of one day starting his own business. But he never imagined he would realize his dream by making a breakthrough in renewable energy while working on his SFU PhD project. This month Britton, the co-founder and chief strategy officer of start-up Ionomr Innovations Inc., graduates with a PhD in chemistry and a wealth of experience in business commercialization garnered during his SFU journey. Ionomr, a clean-tech, advanced […]
More...
---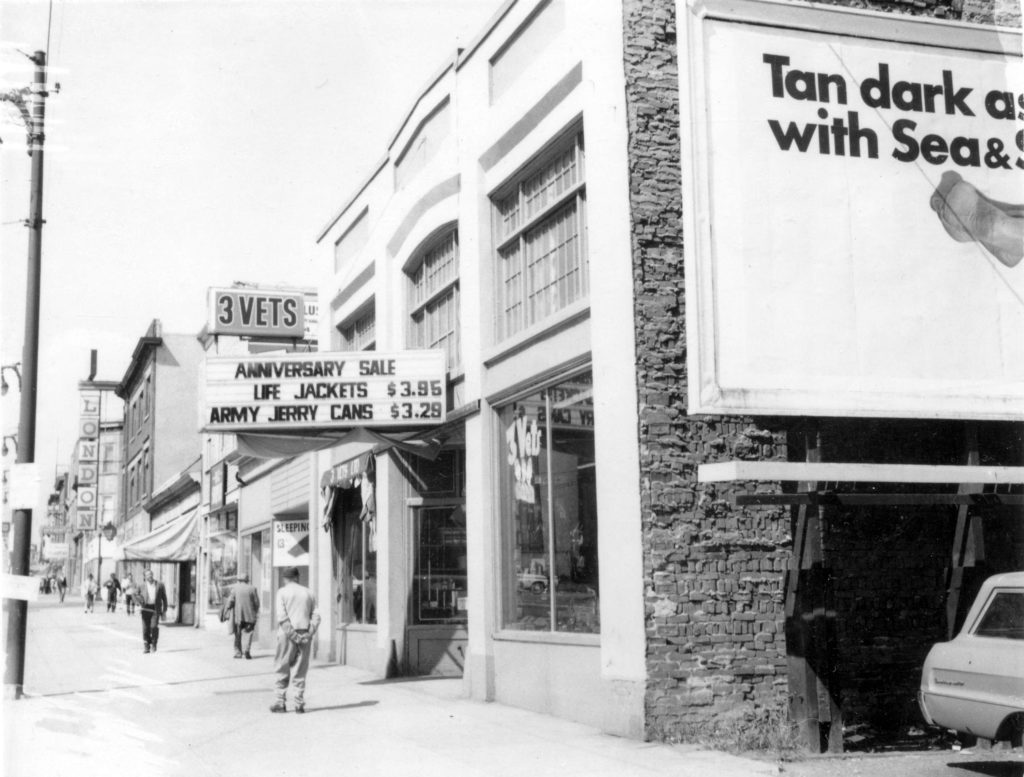 May 6, 2019
Hogan's Alley Society, an initiative co-chaired by SFU Beedie professor June Francis, is working with the City of Vancouver, PHS Community Services Society and B.C. Housing to help bring a temporary housing project with culturally relevant programming to a once vibrant neighbourhood in Vancouver. For decades starting in the 1920's, in what was then known as Hogan's Alley, centered between Prior and Union and Main and Jackson, was a cultural hub for Vancouver's Black community. […]
More...
---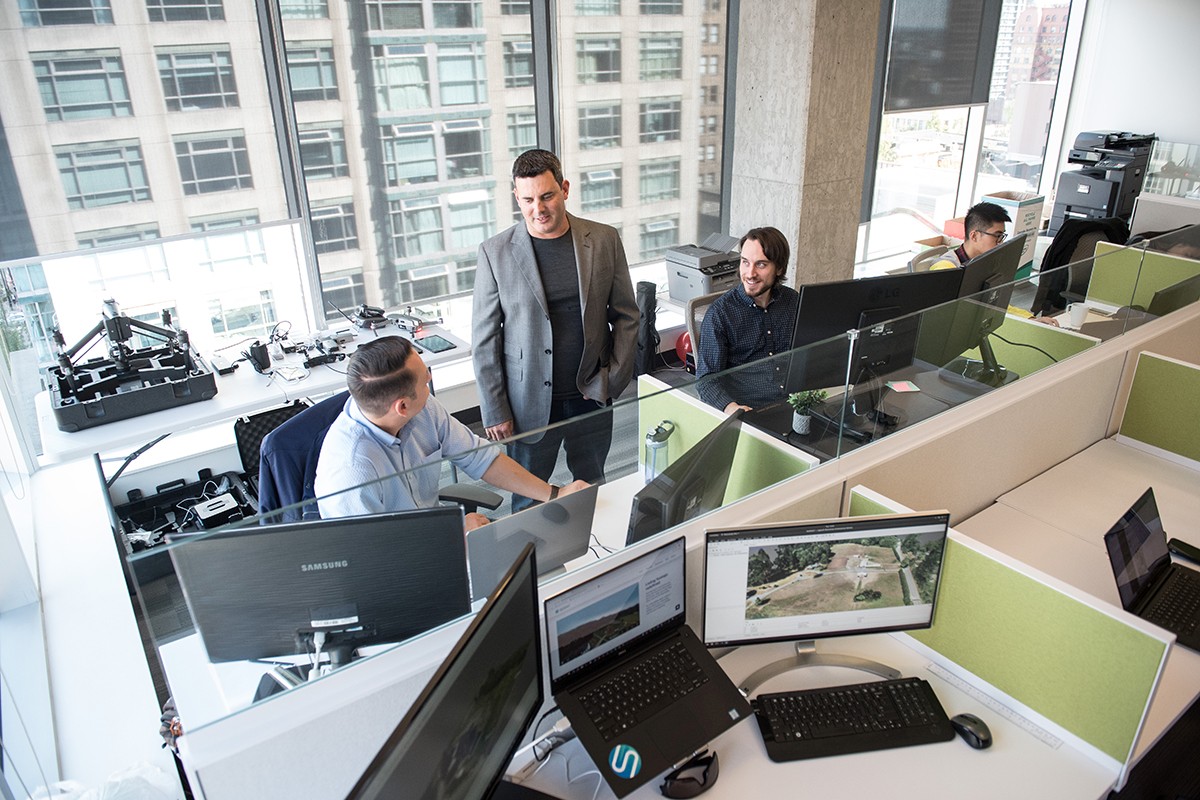 Apr 30, 2019
A start-up that uses drone technology to make geospatial data more accessible has won SFU's largest entrepreneurship competition. Spexi GeoSpatial emerged from a slate of promising early-stage SFU entrepreneurs to win SFU's eighth annual Coast Capital Savings Venture Prize competition, claiming the title of 'top venture' and taking home a cash and in-kind prize package worth $35,000. The start-up aims to empower organizations by using drone technology to deliver aerial intelligence at scale. The firm's […]
More...
---
Apr 29, 2019
SFU's Beedie School of Business was once again well represented at the Surrey Board of Trade's annual Top 25 Under 25 Awards for 2019, with eight SFU Beedie students or alumni appearing on the list. The award winners were honoured at an event, held on April 24, celebrating remarkable initiatives taken by young people in Surrey, who are 25 years of age or younger. The 25 winners were chosen based upon their business or community […]
More...
---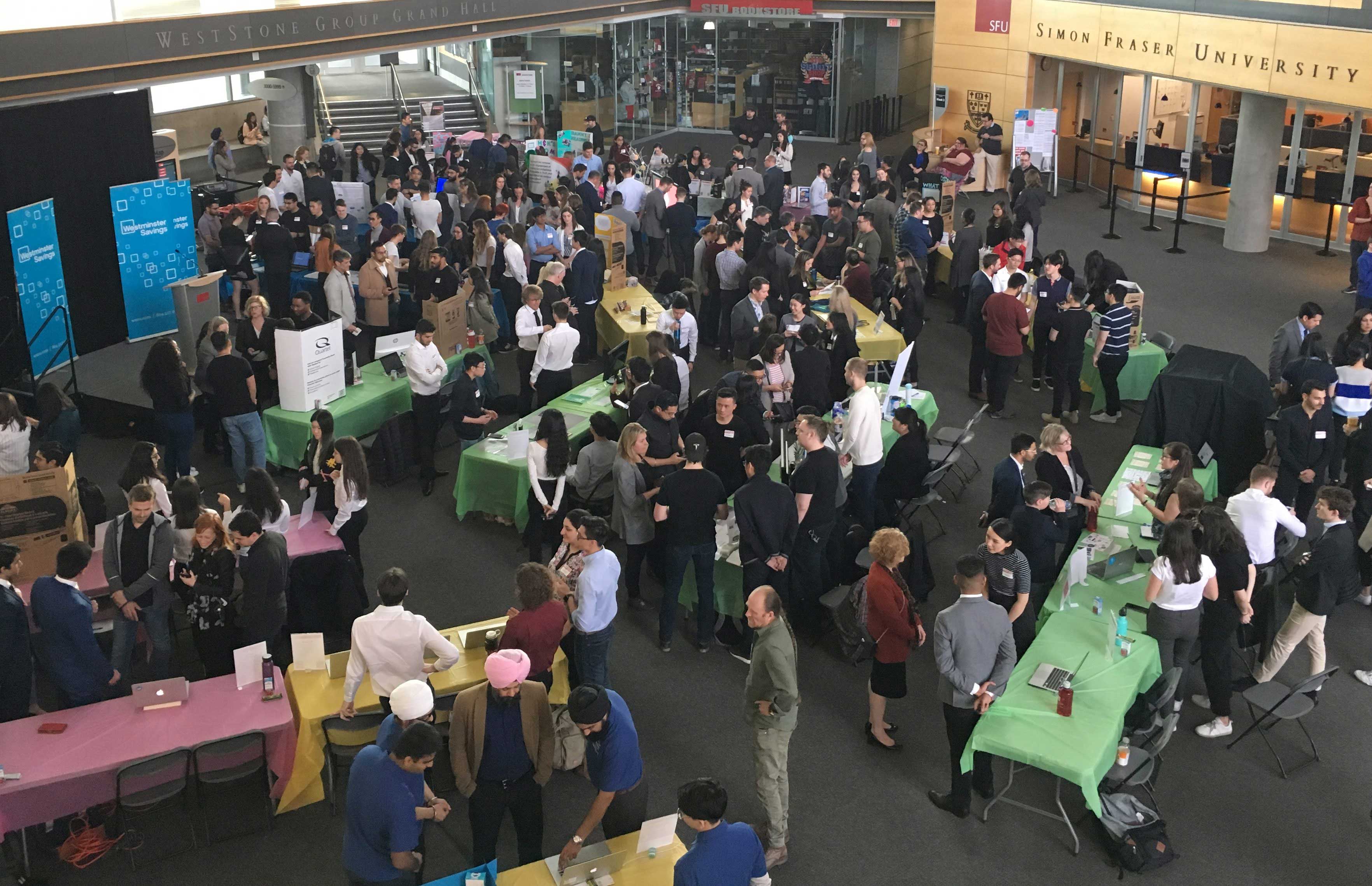 Mar 29, 2019
The next generation of young entrepreneurs gathered at SFU Surrey on Thursday, March 28, 2019, for the ninth annual Opportunity Fest (OppFest) event. Competitors from many SFU faculties, as well as high-school entrepreneurs, showcased their innovative ventures and vied for prizes in a range of categories at the largest OppFest event yet, sponsored by Westminster Savings and presented by SFU's Chang Institute for Entrepreneurship. The overall grand prize winner for the venture that best exemplifies […]
More...
---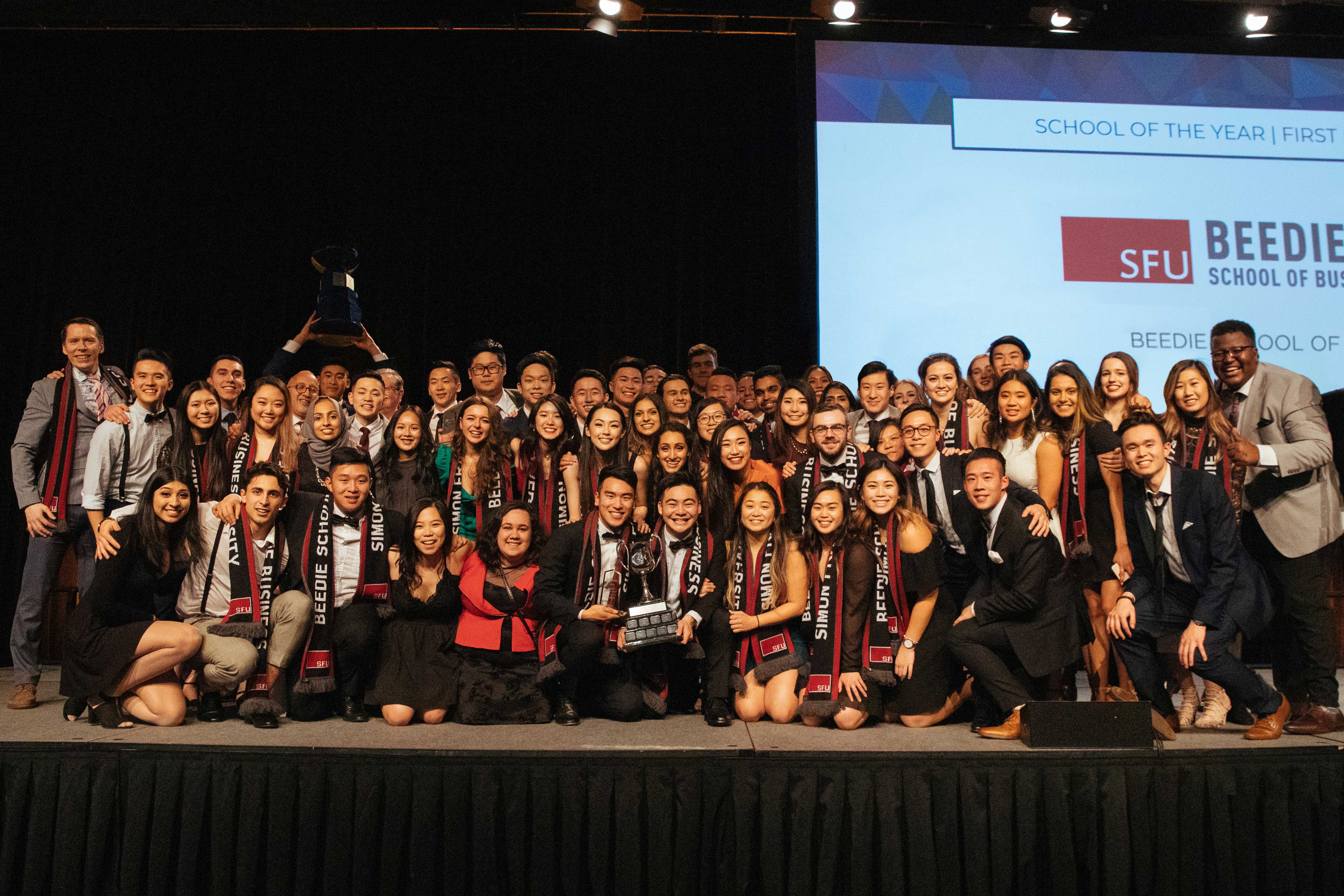 Jan 24, 2019
A team of SFU Beedie students competing in this year's JDC West, Western Canada's largest and most prestigious business competition, turned in the school's best ever performance, winning first place in six of the 13 categories. This success led to the team also winning the prized School of the Year category for only the second time since the competition's inception in 2006, and Academic School of the Year. These titles are based on the results […]
More...
---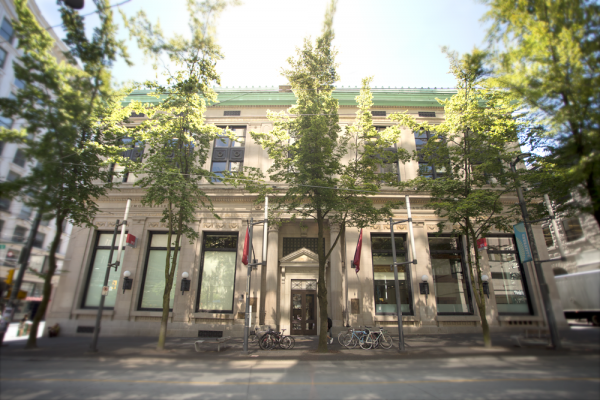 Jan 10, 2019
SFU's Beedie School of Business has attracted 25 senior figures from business and academia to serve on its newly constituted Beedie School of Business Advisory Board. The Advisory Board members will assist the school in realizing its strategic vision by providing expertise, guidance and direction. The Beedie School of Business Advisory Board replaces the Dean's External Advisory Board at the school. "We are honoured to welcome such highly-respected individuals to the Beedie Advisory Board, to […]
More...
---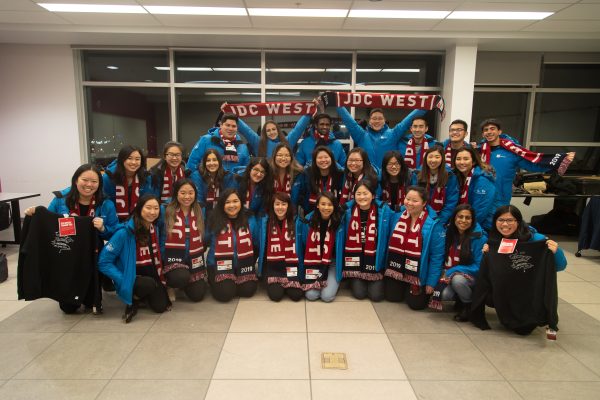 Jan 4, 2019
After more than a year of planning, the final preparations are underway as SFU Beedie readies itself for a historic event: hosting Western Canada's biggest and most prestigious business competition for the first time. On Friday, January 11, around 1,300 attendees will arrive at SFU as the university hosts JDC West, often described as the Olympics of the business school world. With just days to go until the competition starts, members of the event's organizing […]
More...
---