Sep 28, 2023
Rachel Barker, a leader in digital health, embarked on her journey into the Management of Technology (MOT) MBA program at SFU Beedie with a wealth of experience spanning 15 years. Her passion for the digital health community and desire to build upon her expertise led her to the program. Barker has worked in a diverse range of digital health leadership roles including project and program management, change management, and strategy. Not wanting to step away […]
More...
---
Sep 28, 2023
Embarking on her academic journey in the fall of 2017, Naomi Crich recounts her transformation from a wide-eyed first-year student to a well-rounded marketing alumnus graduating this October. From participating in SFU Beedie LAUNCH to being a member of Beedie Protégé, SFU JDC West, LAUNCH leader, and exchange student, Crich has taken her SFU Beedie experience to the fullest—culminating in an internship at Adidas's global HQ in Germany and living abroad for a year. "I […]
More...
---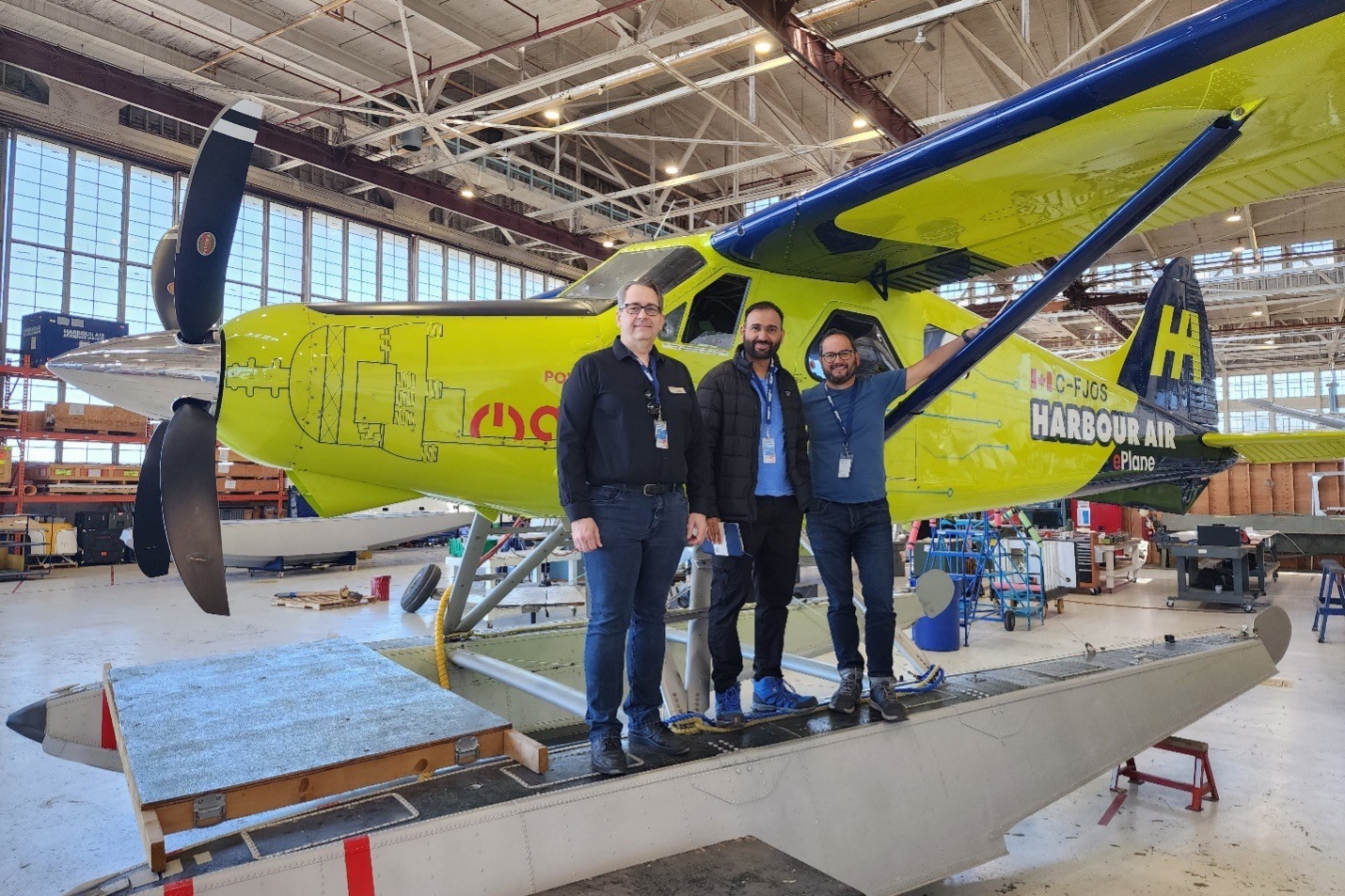 Aug 31, 2023
A team from SFU Beedie's Management of Technology (MOT) MBA program is playing a pivotal role in developing the world's first fully electric commercial aircraft by recently completing an industry consulting project with Harbour Air Seaplanes. Starting in early May 2023, the students delved into the business case for ePlanes to analyze the potential market, regulatory environment, and strategic directives necessary for the ePlane project to realize the HAAS (Harbour Air Aerospace Services) electrification vision. […]
More...
---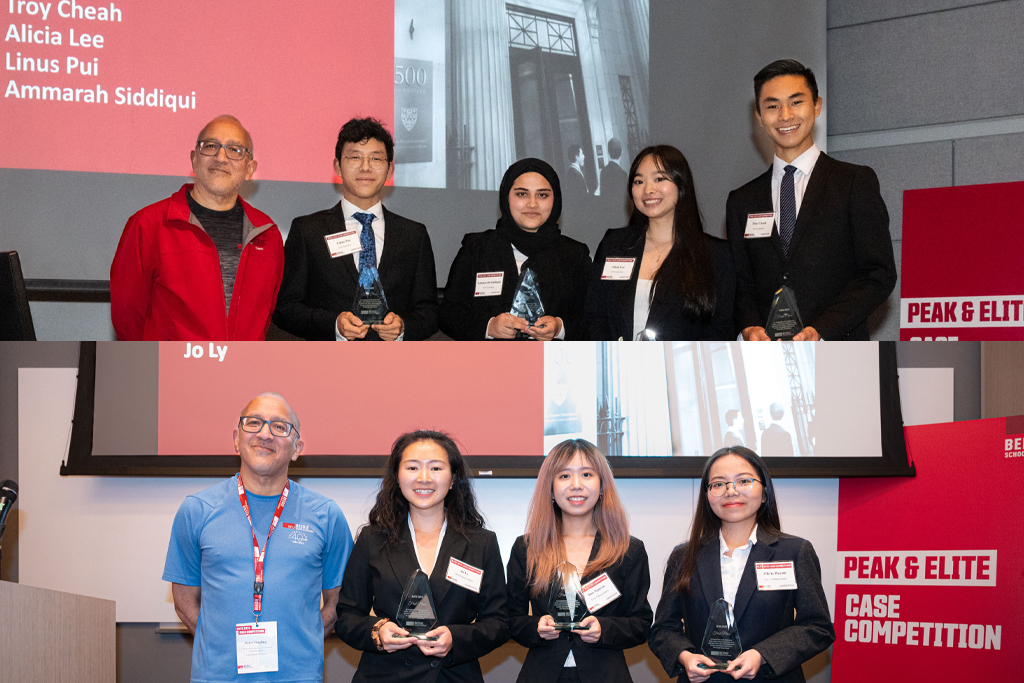 Aug 15, 2023
In a show of talent, dedication, and hard work, the annual PEAK and ELITE case competitions took place this summer at SFU Beedie. The events showcased 130 participants who gathered at SFU's Vancouver campus to compete in the challenges. Both competitions are organized by SFU Beedie's Student Engagement and Development Office (SEDO) and challenge students with real world business problems that they must solve within a limited time and present an opportunity to learn and […]
More...
---
Jul 27, 2023
We are delighted to announce that Jeong-Bon Kim, one of the newest faculty members at SFU's Beedie School of Business, has been named a recipient of the 2023 SFU Distinguished Professor award. This accolade stands as a testament to Kim's exceptional contributions to the field of accounting and finance and his unwavering dedication to academic excellence. The SFU Distinguished Professor award, jointly initiated by SFU's Vice-President, Academic and Provost, and the Vice-President, Research and International, […]
More...
---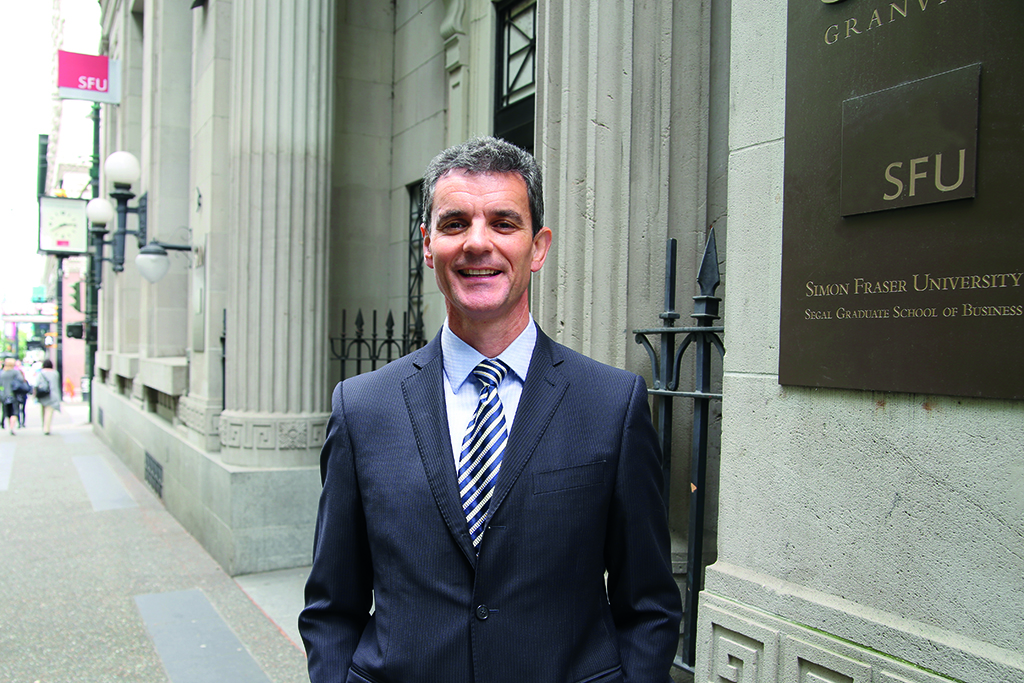 Jul 19, 2023
SFU's Beedie School of Business is proud to announce that faculty member Andrew Harries has been inducted into the 2023 BC Tech Innovators Hall of Fame. This honour comes as BC Tech celebrates its 30th anniversary, and the Innovators Hall of Fame is a joint initiative with the Government of British Columbia to recognize outstanding leaders in the tech industry who have left a lasting impact on the province. Andrew Harries has a remarkable track […]
More...
---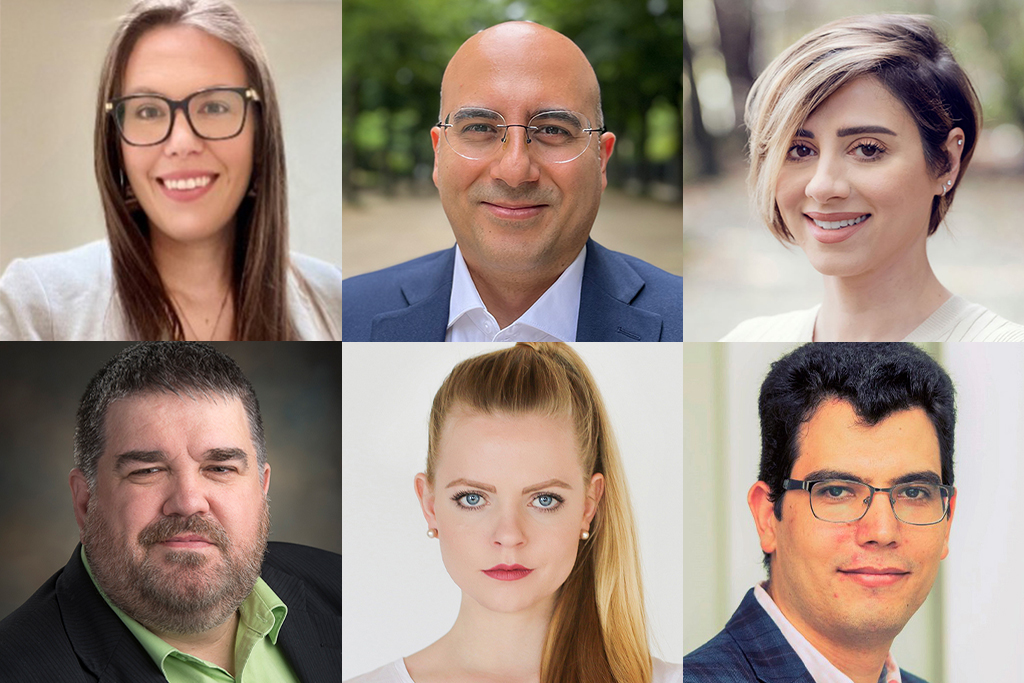 Jul 13, 2023
SFU's Beedie School of Business is thrilled to announce the addition of six exceptional faculty members to its world-class teaching and research team. The diverse backgrounds of our new faculty members span various fields, such as finance, management and organization studies, strategy and more. With their extensive research and teaching expertise, these educators and researchers bring a dynamic range of knowledge that will enrich the academic community at SFU Beedie. We extend a warm welcome […]
More...
---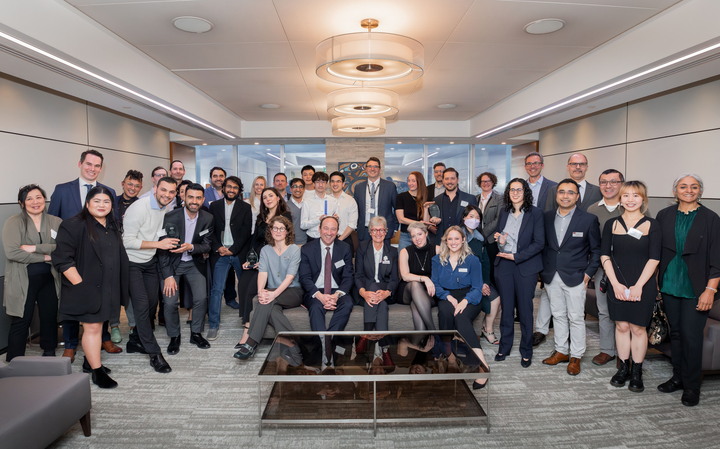 Jun 8, 2023
Simon Fraser University is being recognized with the 2023 Deshpande Symposium Award for The Entrepreneurial University, in recognition of its leadership in entrepreneurial programming and innovation support. The award, accepted June 6 by Director of Entrepreneurship Sarah Lubik on behalf of SFU, is given to a university that demonstrates excellence in curriculum innovation and student engagement in entrepreneurship. The award is announced annually during the Deshpande Symposium on Innovation and Entrepreneurship in Higher Education, held this year […]
More...
---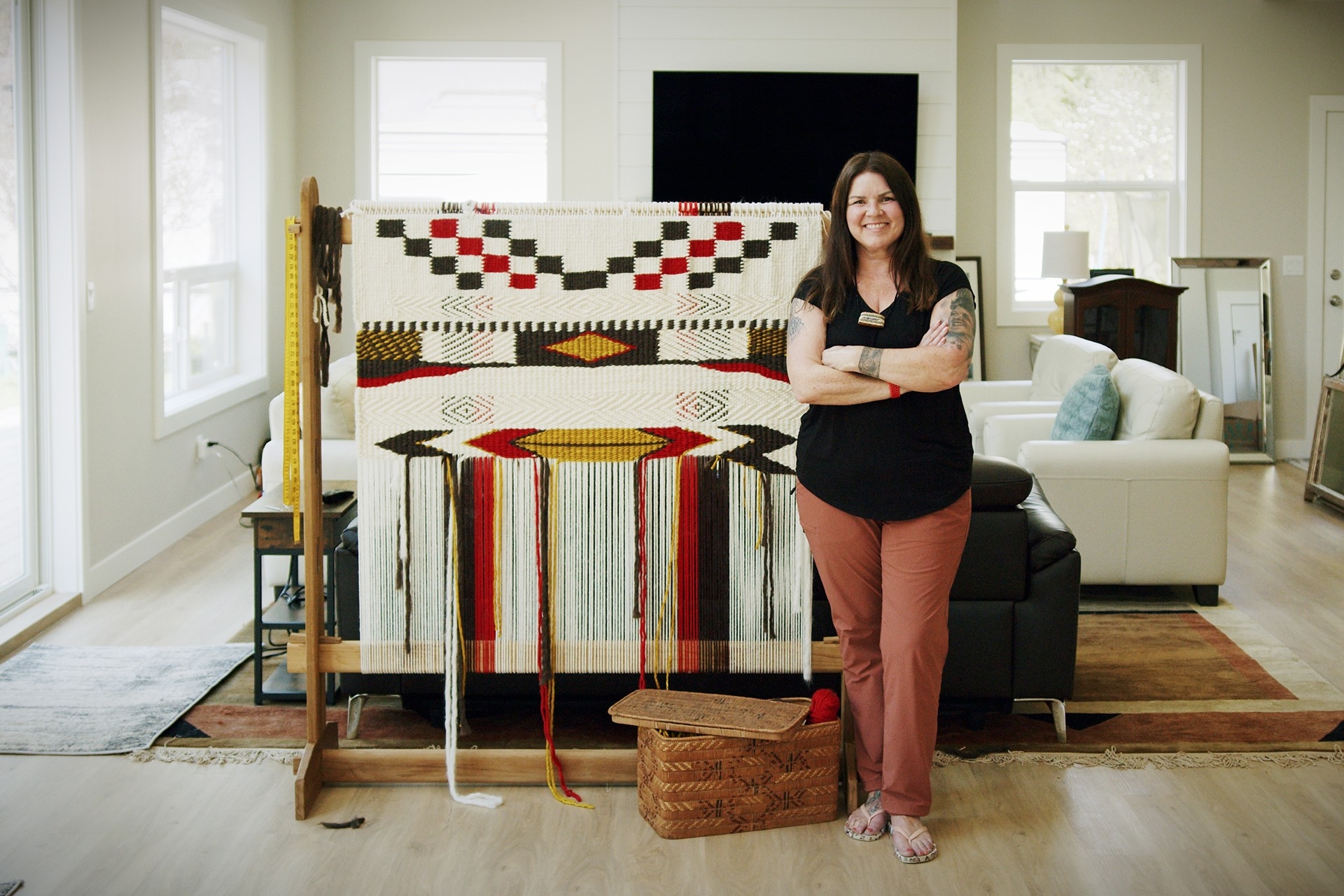 Jun 5, 2023
As 30 graduands of the Indigenous Business Leadership Executive MBA (IBL EMBA) program at SFU's Beedie School of Business prepare to receive their degrees on Wednesday (June 7), one alumnus has captured "the spirit and intent" of the program in a beautiful Coast Salish weaving in a collaborative project with the school. Master weaver Angela George (qʷənat) from the Squamish Nation, who graduated in 2020, consulted with IBL EMBA alumni for her piece, which tells the story […]
More...
---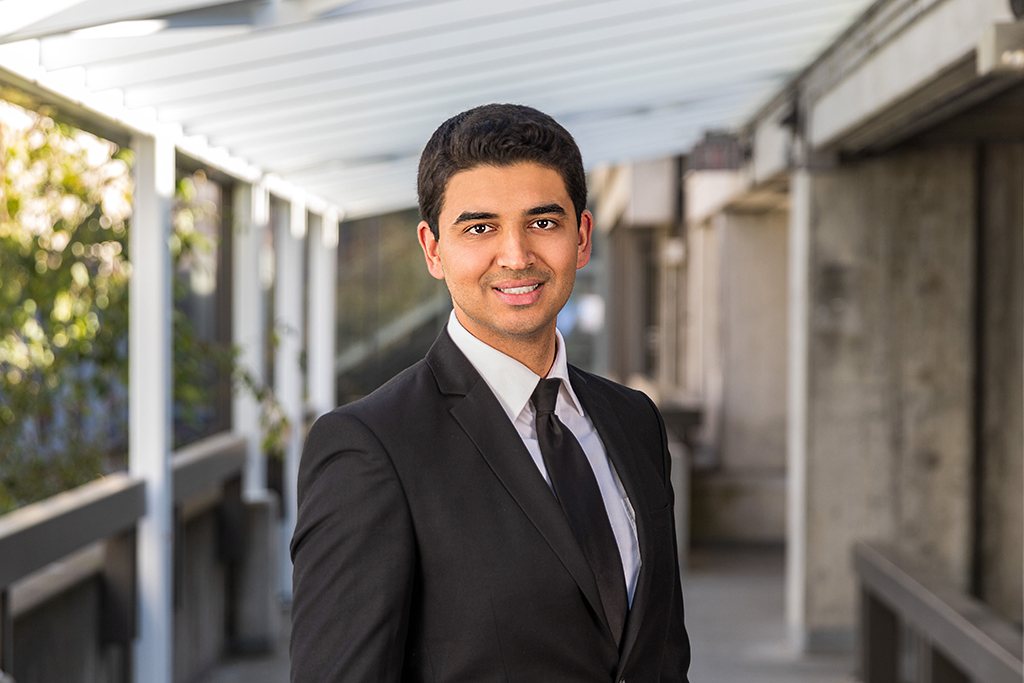 May 19, 2023
Hailing from a family of business owners, Harman Chhina was exposed to the world of business at an early age. Witnessing his father's small business and seeing various relatives engaged in their own entrepreneurial ventures sparked his interest in the field. This early exposure ignited a passion within him to understand the intricacies of business operations, management, and strategy. Chhina will graduate this summer from SFU Beedie with a concentration in accounting and HR and […]
More...
---