Indigenous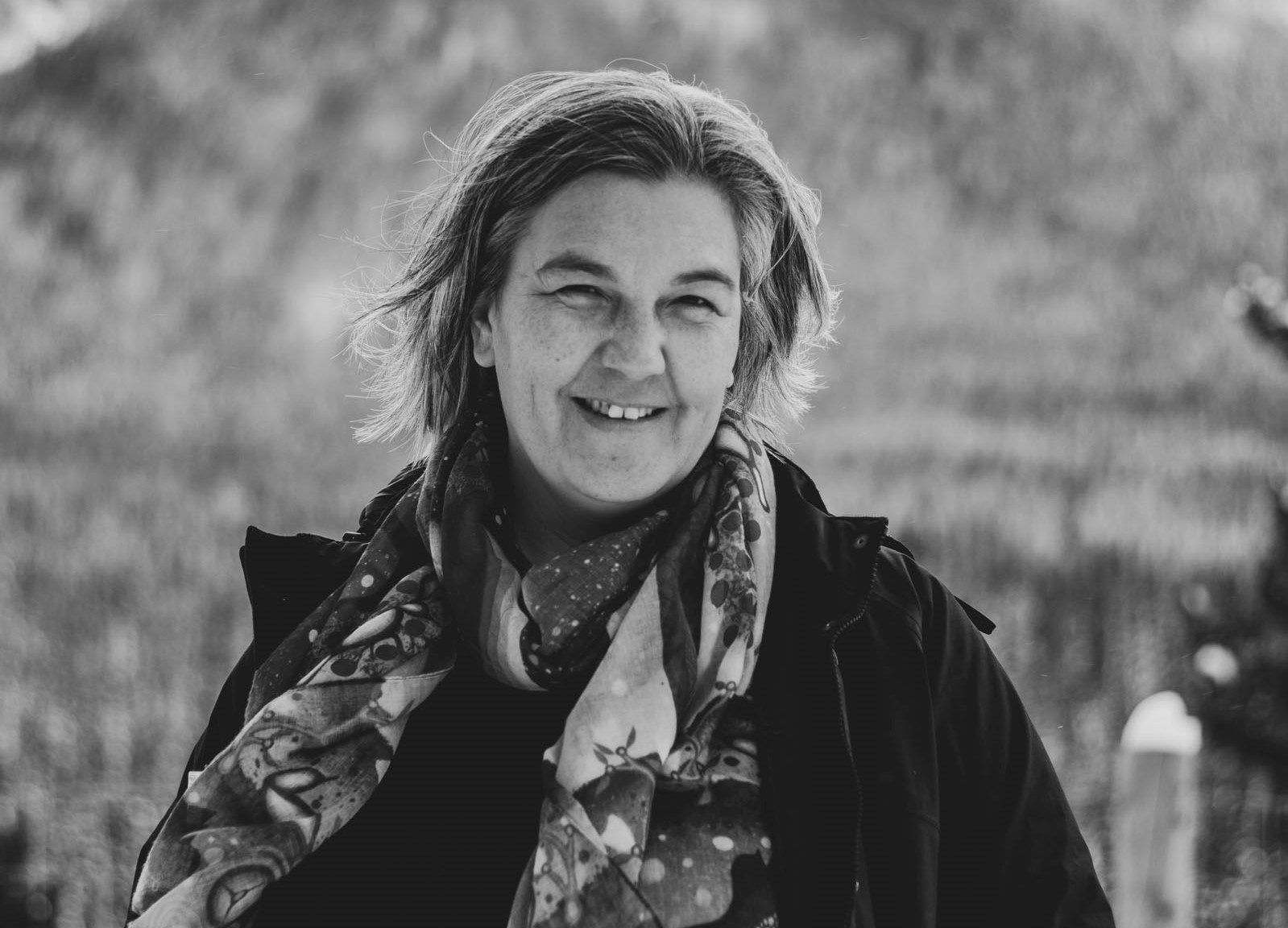 Apr 19, 2021
Simon Fraser University's Beedie School of Business has appointed Alexia McKinnon as its new Director, Indigenous Business Programs. An alumnus of SFU Beedie's Executive MBA in Indigenous Business Leadership (EMBA IBL) program, and a citizen of the Champagne and Aishihik First Nation, McKinnon has a wealth of experience of Indigenous education and governance. McKinnon joins the school from the Banff Centre for Arts and Creativity, where she was Associate Director, Indigenous Leadership and Management, and […]
More...
---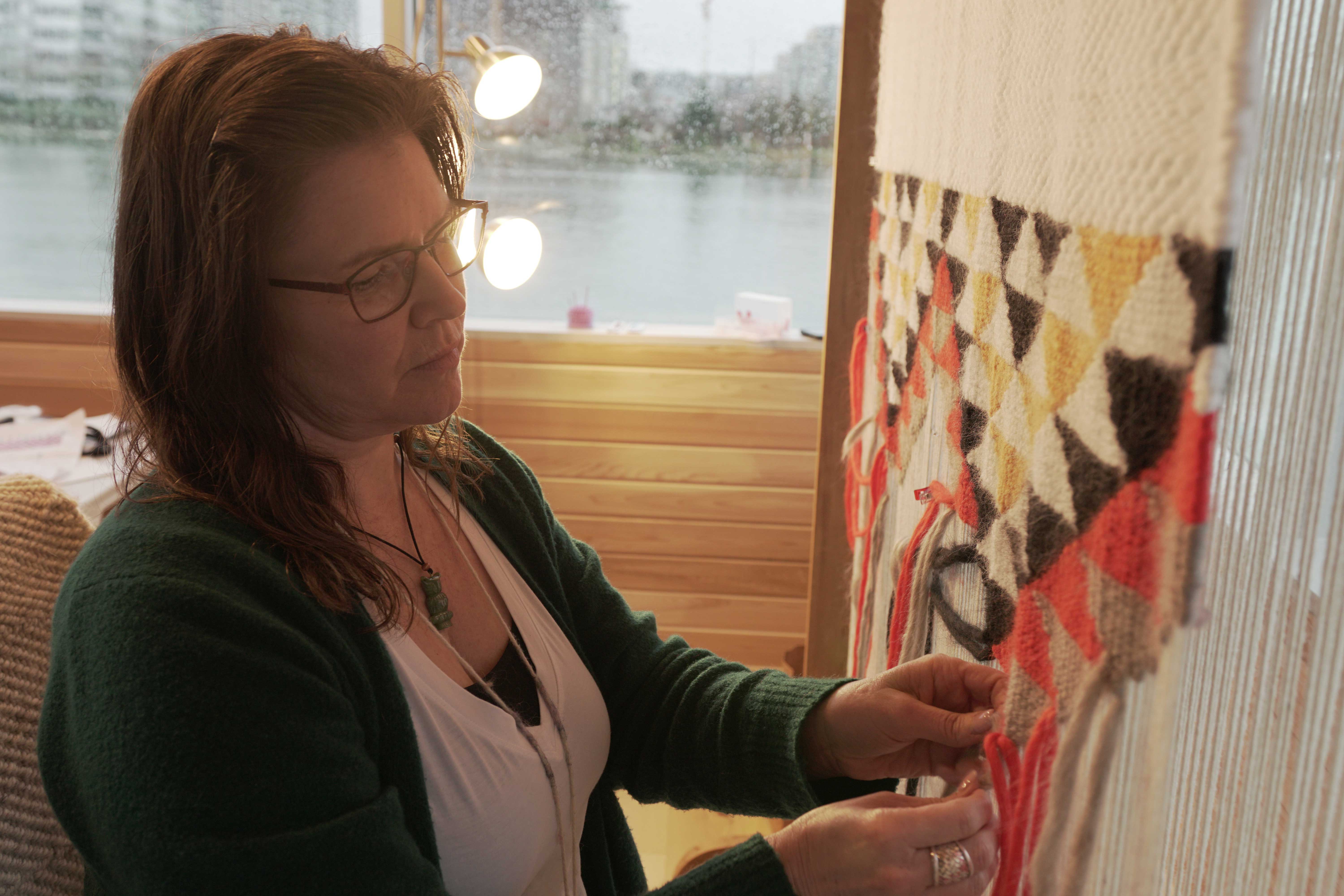 Jun 22, 2020
The Executive MBA in Indigenous Business Leadership (EMBA IBL) at SFU's Beedie School of Business is designed to weave together executive business education with traditional Indigenous knowledge, and one student graduating from the program in 2020 has literally done just that. As a part of her final project, artist Angela George (qʷənat), who is from the Squamish Nation and lives and works at Tsleil-Waututh, created a weaving that represents complex models of governance in a […]
More...
---
Apr 17, 2020
The Confederation of University Faculty Associations of British Columbia (CUFA BC) has named Beedie School of Business Assistant Professor Dr. Dara Kelly as the winner of its Early in Career Award for 2020, for her work focusing on Indigenous business theory. This award recognizes the contributions to the non-academic community made by faculty members who are at an early point in their careers. Kelly is from the Leq'á:mel First Nation, part of the Stó:lō Coast […]
More...
---
Nov 29, 2019
Leading figures in Indigenous business and politics gathered at the Segal Graduate School in October and November, 2019, for the Indigenous Leadership Series, hosted by Simon Fraser University's Beedie School of Business. The series comprised two credit courses delivered in partnership with the University of Arizona, and two SFU executive courses. The credit courses were offered from October 18-20, covering Building Native Nations and Making Change Happen, and were taught by Stephen Cornell and Miriam […]
More...
---
May 3, 2018
As more communities seek ways to become more sustainable, they might look for inspiration at a small B.C. First Nations band moving towards self-sufficiency, thanks in part to an SFU Beedie School of Business MBA graduate. Zain Nayani is the CEO of economic and business development for the Kanaka Bar Indian Band located near Lytton, northeast of Vancouver. The band has about 200 members, with 60 or so living onsite year-round. "We are trying to prepare the […]
More...
---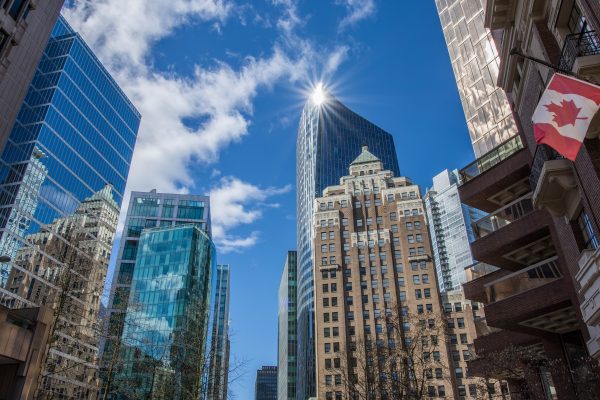 Feb 28, 2018
SFU's Beedie School of Business is partnering with the Native Nations Institute at the University of Arizona to host June in Vancouver (JiV), a new program in Indigenous governance, economic development and business. The two-week interactive program offers a series of eight non-credit courses, running from June 4 to 16, 2018, at SFU Beedie's Segal Graduate School in downtown Vancouver. Students who complete six courses in either program are eligible for a non-credit certificate from […]
More...
---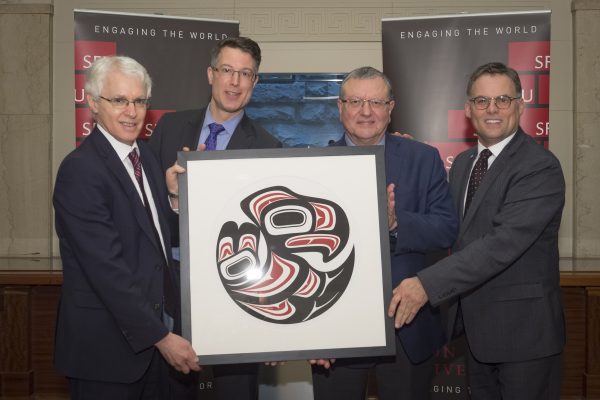 Feb 8, 2018
BMO Financial Group has made a commitment of $500,000 to support Indigenous business education at Simon Fraser University's Beedie School of Business. SFU Beedie will use the gift to fund new research and education materials at the school, as well as creating a new permanent award of $10,000 for a student taking the Executive MBA in Indigenous Business and Leadership each year. BMO made the donation in honour of the organization's former Vice-Chairman and Honorary […]
More...
---
Jan 16, 2018
SFU's Beedie School of Business has appointed Joy Cramer, a former Deputy Minister with the Province of Manitoba, to the newly created position of director, Indigenous Programs. In her new role, Cramer will lead the school's strategy to grow Indigenous programming, integrate Indigenous learning into the mainstream curriculum, and increase engagement with Indigenous communities.  To reach these goals, Cramer has several priorities. She aims to attract investment from corporate donors to support new research and […]
More...
---
May 3, 2016
Beedie's EMBA in Aboriginal Business and Leadership facilitates international Indigenous connections.
More...
---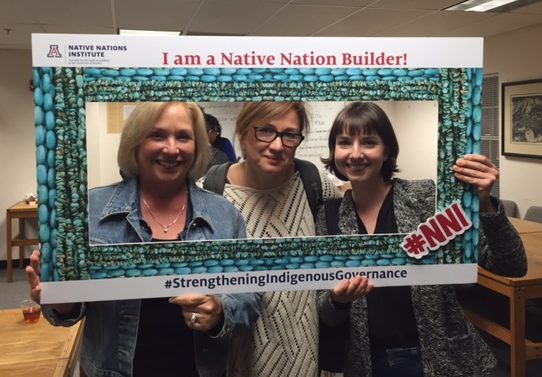 May 2, 2016
At Simon Fraser University's Beedie School of Business, students in the pioneering Executive MBA in  Business and Leadership program are set to benefit from a new partnership – one that will expose them to some of the world's top research in Indigenous governance and economic issues.
More...
---