Entrepreneurship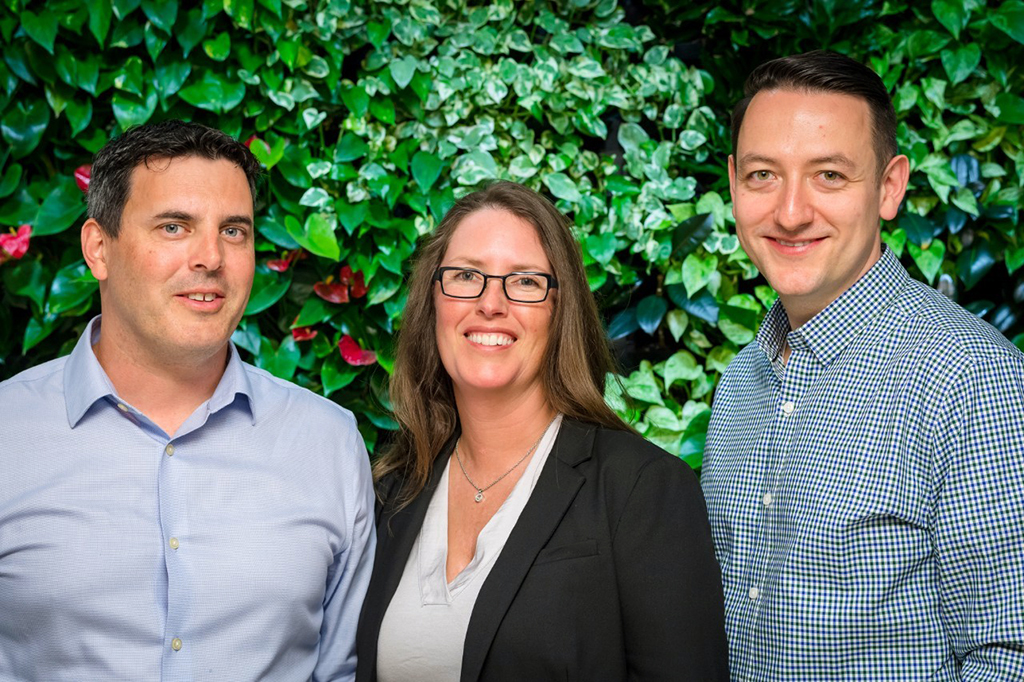 Mar 16, 2023
For Bill Lakeland and Peter Szymczak, SFU Beedie's MOT MBA program proved to be exactly what they were looking for—a place where they could network with other business-minded individuals and gain valuable knowledge on the marketplace. They met in the program and co-founded Spexi Geospatial, a SaaS start-up that's shaking up the geospatial data industry with an innovative software platform that uses drone technology to make aerial intelligence more accessible. The geospatial data industry has […]
More...
---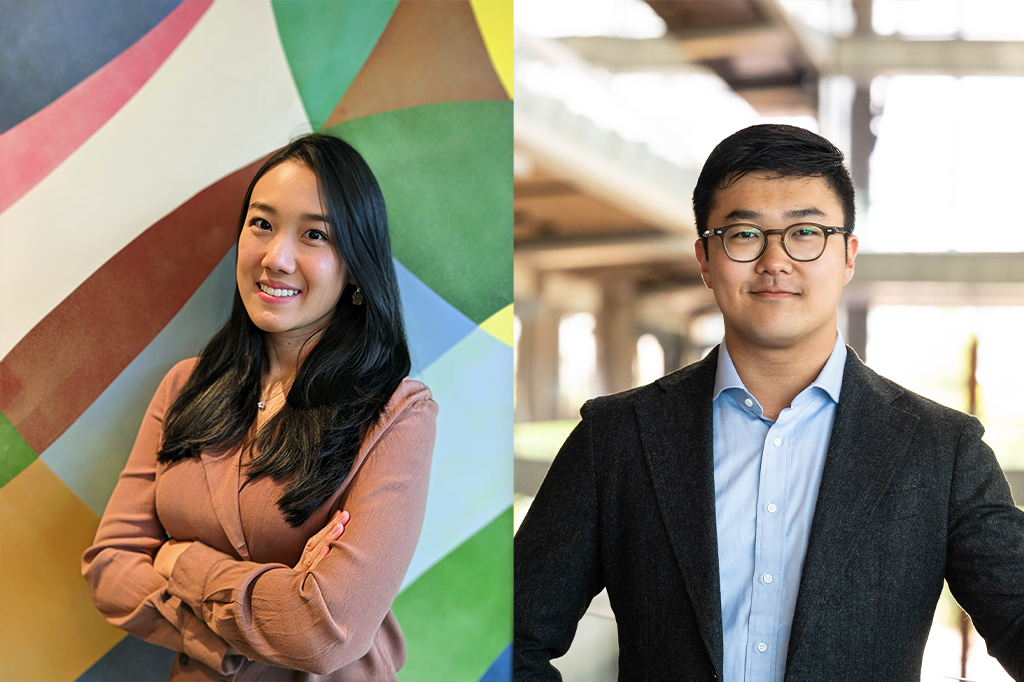 Mar 3, 2023
SFU Beedie congratulates two of its own, Pat Chaisang and Leejoo Hwang, for being named to The Globe and Mail's 2023 Changemakers list. The annual list recognizes 50 emerging Canadian business leaders who are making a positive impact on their industries and communities. The list, which covers a wide range of industries and sectors from tech to healthcare to finance, showcases individuals who are innovative, socially conscious, and committed to driving positive change in their […]
More...
---
Feb 27, 2023
Andrea Mendoza, a physiotherapist and business owner, knew that in order to take her business to the next level, she needed to gain a better understanding of the financial and business aspects of running and expanding her clinic. That's when she decided to enrol in the Executive MBA program at Simon Fraser University's Beedie School of Business. Mendoza entered the field of physiotherapy with a focus on pediatrics, working with children and teens with sports […]
More...
---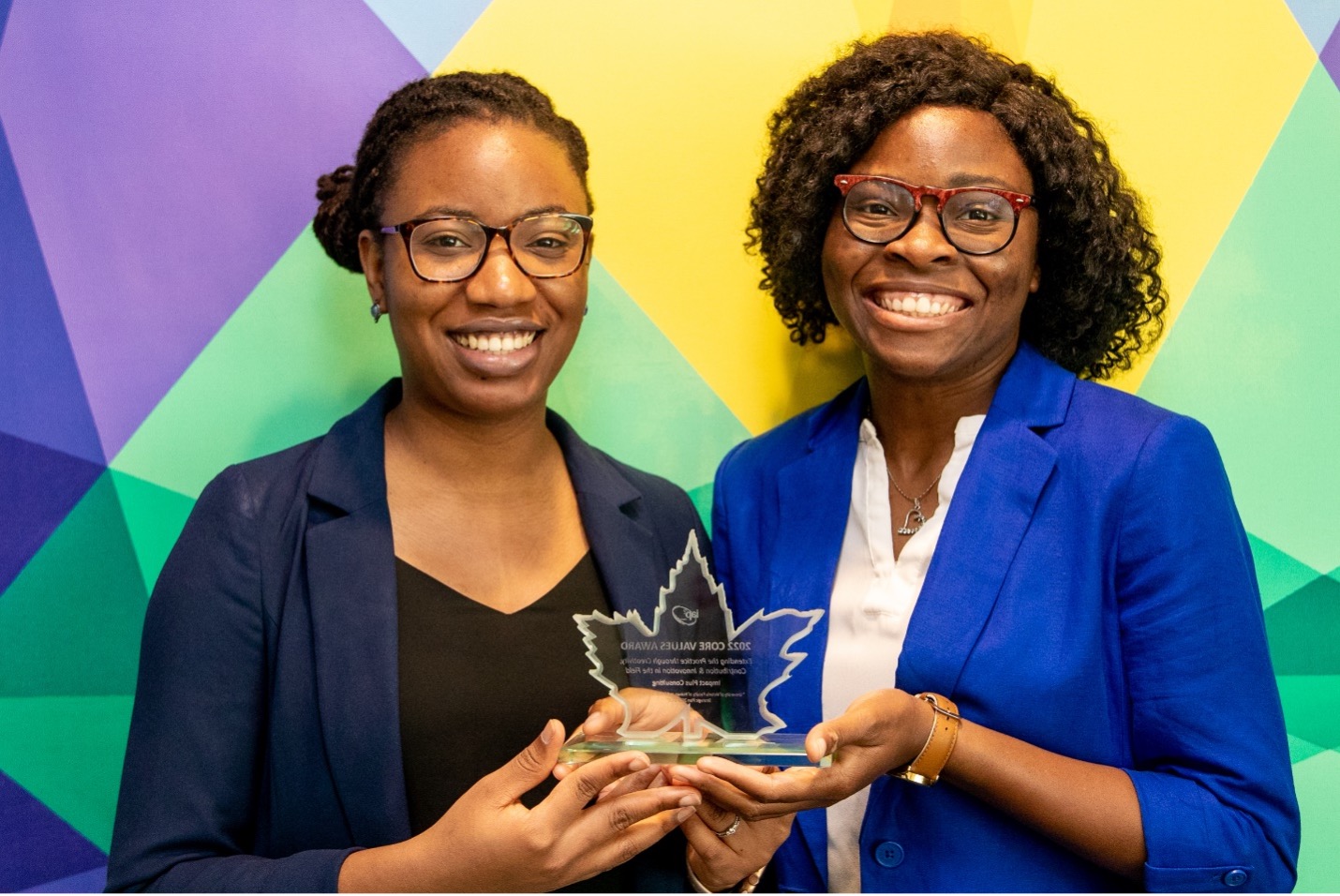 Nov 1, 2022
For Amarachi Nnah-Ogbonda, graduating with a joint degree in business and economics was a happy accident. Nnah-Ogbonda moved to Canada on a full scholarship offered by the state government of her home country, Nigeria, to study economics. She started out at Fraser International College (FIC), where she completed her first year, and had the opportunity to take business electives. Despite majoring in economics, she enjoyed business courses so much that she kept taking them as […]
More...
---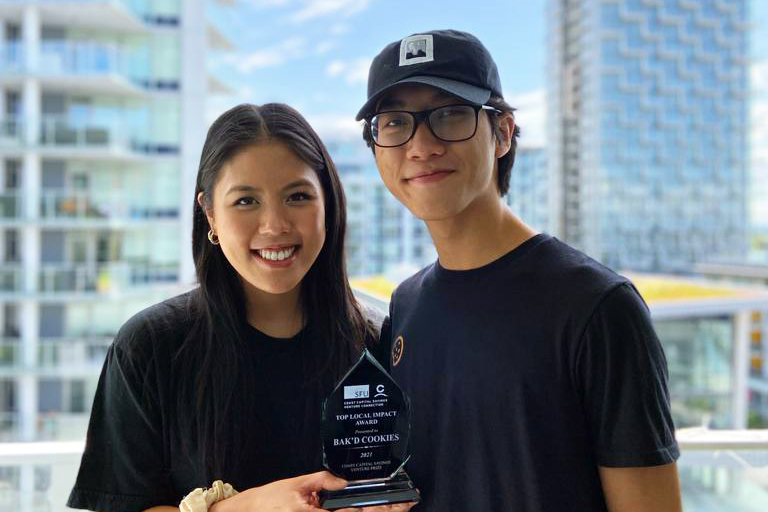 Aug 9, 2022
When Jessica Nguyen graduated from SFU Beedie in 2020, she had a marketing job lined up at a tech start-up and was ready to join the workforce. But then the COVID-19 pandemic hit. Like many others, Nguyen lost her job offer—companies were no longer hiring. As it turns out, the pandemic may have been the best thing to happen to Nguyen and her brother, Andy. The two of them are now co-founders of a wildly […]
More...
---
Jul 28, 2022
The planet's dwindling freshwater supply is a major global 21st century problem—and it's little surprise, considering it takes 2,700 litres of water just to make one T-shirt. That's enough water for one person to drink for almost three years. And that's not considering the environmental impact of processing the wastewater resulting from these industrial productions. In 2015, $9 billion dollars were spent trucking polluted water to holes and pumping it down, a process both costly […]
More...
---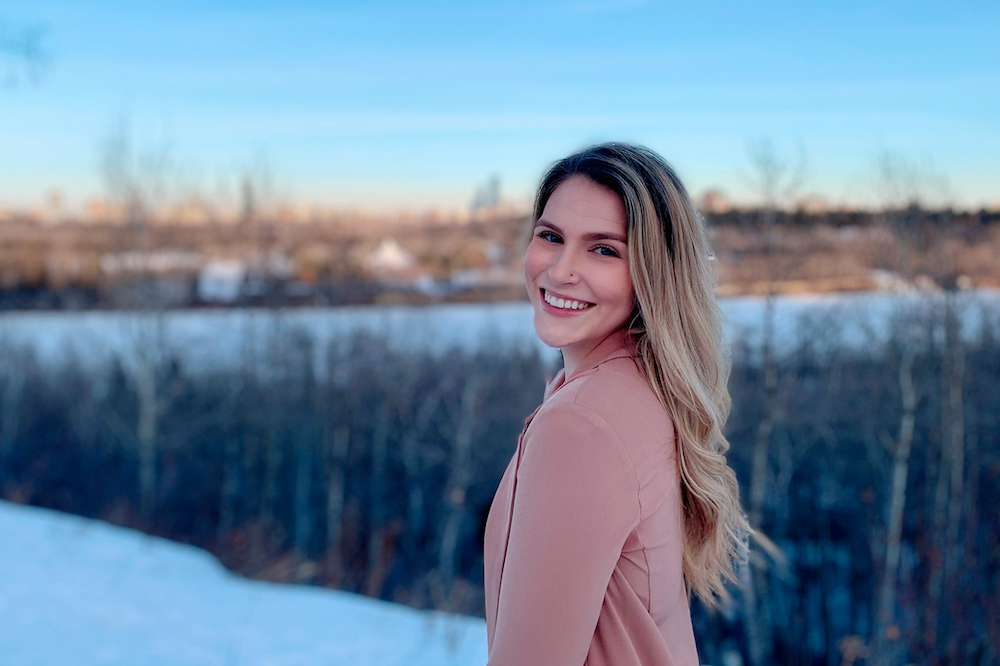 Jul 13, 2022
Growing up, Claire Connop recognized that society places a taboo on many topics around female physical and mental health. We typically don't talk openly about these topics and our school systems tend to provide little education for girls and young women going through pivotal life changes. She decided to do something about it. Together with co-founders she met in her BUS 477 course at SFU Beedie, Connop co-founded the Glow Within Foundation, a Vancouver-based non-profit […]
More...
---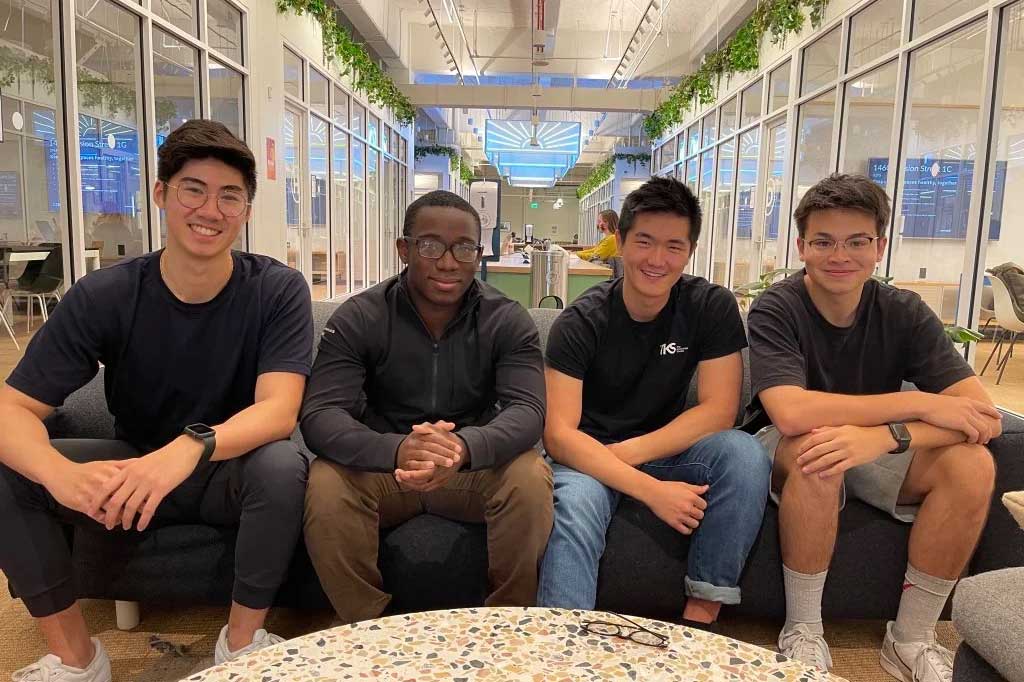 Jun 22, 2022
Decentralized autonomous organizations, otherwise known as DAOs, are a type of blockchain-based organization without leadership or management that allows for decision-making purely by shareholder voting—think of it like a digital co-operative. But just how does a company that decentralizes a majority of their operations handle payroll, accounting and other basic back office tasks? 23-year-old former SFU Beedie student and SFU Charles Chang Institute for Entrepreneurship alumnus Kaito Cunningham has co-founded a cryptocurrency start-up, Utopia Labs, […]
More...
---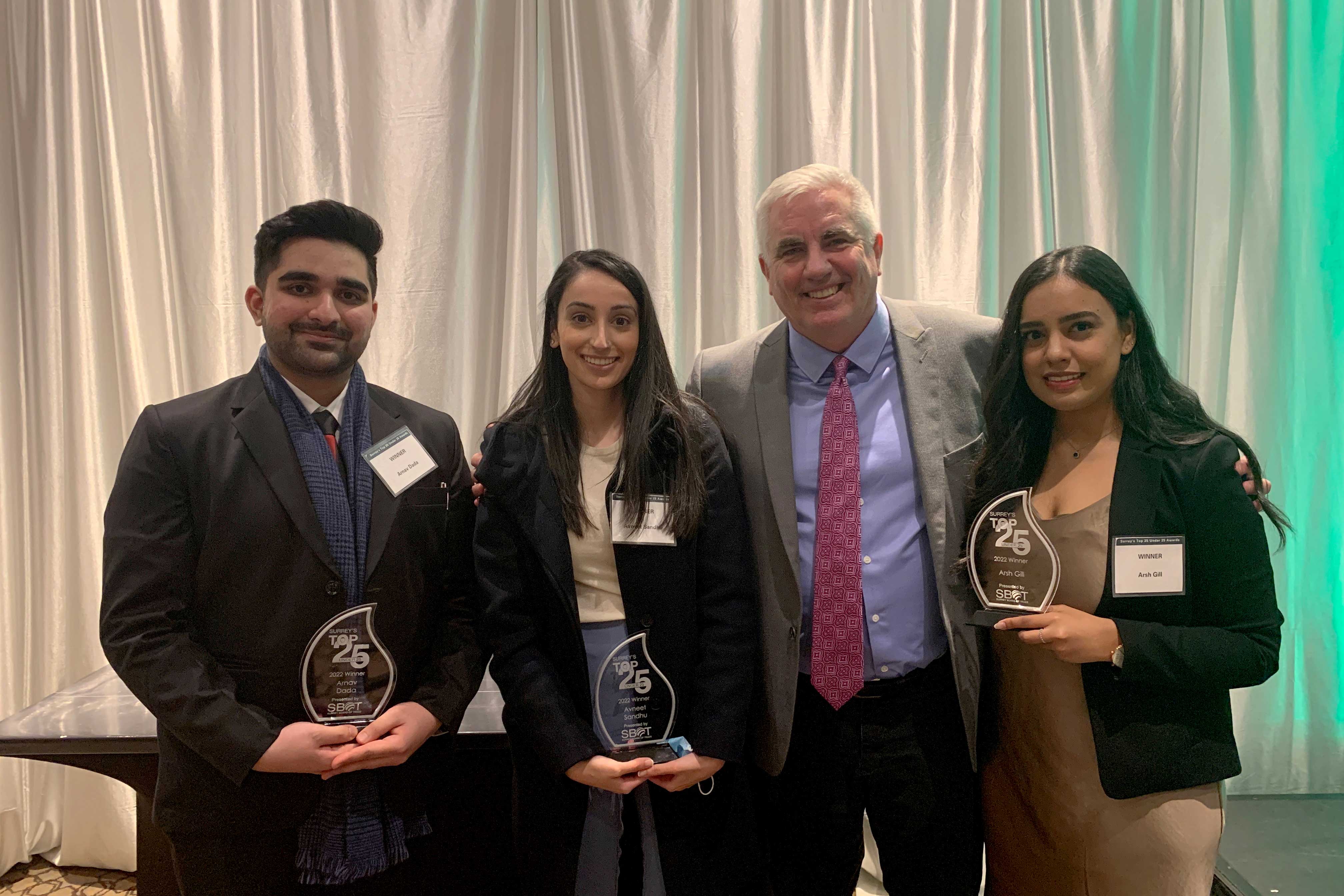 Apr 22, 2022
Two SFU Beedie students have been named among the Surrey Board of Trade's Top 25 Under 25, out of a total of nine SFU students and alumni. The winners were recognized at an awards ceremony and gala on Wednesday, April 20, co-sponsored by SFU's Beedie School of Business. The 12th annual Surrey Board of Trade celebrates the incredible initiatives of Surrey's youth aged 25 years or under. The awards honour business or community-minded people under […]
More...
---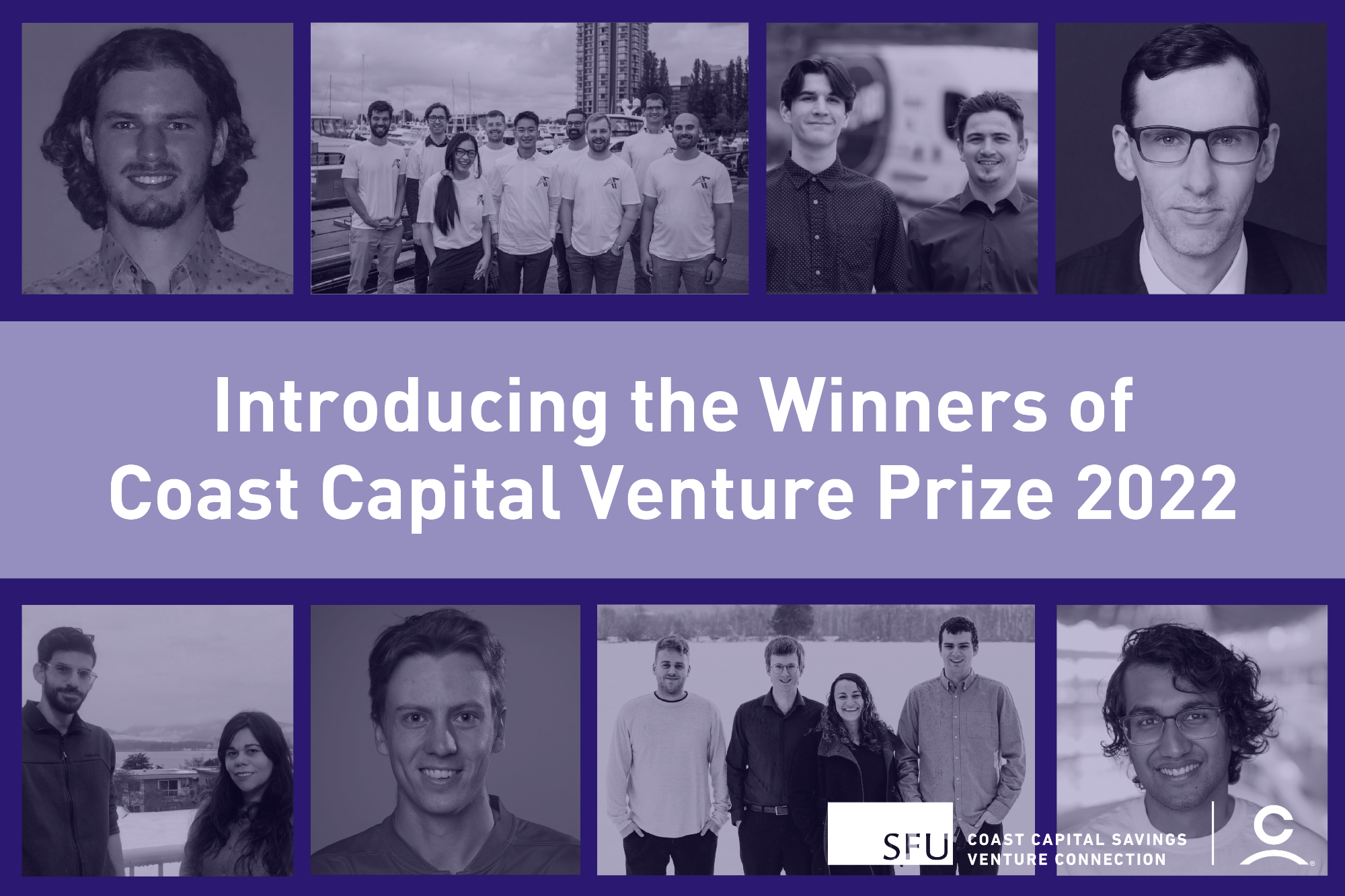 Apr 13, 2022
ODEN Health Solutions Inc. has been named Top Venture in SFU's 11th annual Coast Capital Venture Prize competition, taking home a $30K prize package. ODEN is a medical device company committed to providing life-saving assistance for everyone regardless of social or economic situation or geographical location. Its inaugural product in development is a self-contained wearable device that is capable of monitoring vital signs of users, detecting opioid overdoses, and notifying emergency services of the overdose in order […]
More...
---