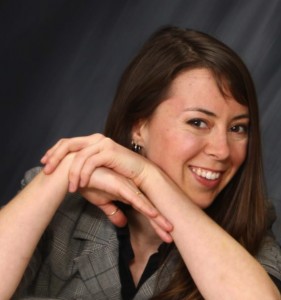 Name: Danielle Friesen
Graduated: 2013 MBA (Full time)
Current Job: Junior developer at Pierview Investments / Elkay Developments Ltd.
LinkedIn: http://www.linkedin.com/in/daniellefriesen
Where are you currently working and what path did you take to get there?
Currently working at Pierview Investments; I realized part way into my MBA that if I wanted to get into land development (my 'back of mind' long term career goal), the time was right to learn from my father before he retired. I approached him and made a pitch about how I could add value to his associated group of companies.
What is the most valuable skill you learned during your time in the MBA program?
Time management skills and a good sense of my input-output capacity: MBAs develop a huge capacity to churn through work, which smart businesspeople are happy to take advantage of. That said; if tasks are gleefully desk-dumped into your hands, it's easy to become overwhelmed when it comes to workload. The Beedie MBA program was instrumental in helping me understand how much I can execute quickly and well, and also developed my ability to diplomatically redirect tasks that are beyond my scope.
 What do you love most about your job?
There are a million different types of things that I am working on in any given day, so it's impossible to be bored. I also love the flat hierarchical structure; I am mentored by every member of this small company, and am a partner-participant in some of our developments. Effectively, I'm well motivated to maximize my 'value-add' to Pierview Investments Ltd., since that value correlates with my personal profit.
 How do you achieve work/life balance?
Work/life balance is an ongoing negotiation; my new position requires an hour commute each way, and isn't accessible by transit. Old strategies of working out to commute (walking and cycling) no longer are possible, and my movement patterns around the office have actually just led to my first chiropractic visit ever. I've got a couple of strategies for getting more active going forward though; I've got a personal trainer I'm seeing every 2 weeks, a yoga class I'm committing to every Friday morning. I've also made a pact with some friends that our social meet ups now need to include a physical element.
What do you believe are the most important skills one needs as they enter the workforce?
One needs to enter the workforce with confidence, but not arrogance. Entering the workforce post-MBA is as much a shock to the system as starting an MBA; remember the brain burn and panic of your first few weeks, as the pace and volume of information accelerated to test the limits of your learning capacity? While the specific lessons learned in an MBA provide the framework for understanding the business environment, the most important skill MBAs gain is the ability to rapidly process and learn, identify what is material, and parlay that rapid analysis into strategic and useful action. That skill set will stand MBAs in good stead no matter where their career path leads.
What's the single best piece of career advice you can give to soon-to-be grads?
Never discount the value of your personal and family network when it comes to your job search. From the other side of the table, you hear more conversations about the difficulty of finding someone with the right skill set whom you can trust; an anonymous MBA grad must work far harder to achieve entry into a business' inner circle than an MBA grad who comes recommended by other insiders. Furthermore, you are far more likely to network your way into a position with profit sharing compensation opportunities, while companies hiring 'anonymous' MBAs have more impetus to use their MBA skills without then providing appropriate compensation or advancement opportunities.