The Graduate Women's Council 2019-2020
Our Mission Statement
The Graduate Women's Council exists to enrich the Beedie experience for all students by offering career development opportunities with a focus on diversity. We aim to develop and sustain a culture of support and encouragement and pledge to work toward a more inclusive and equal society.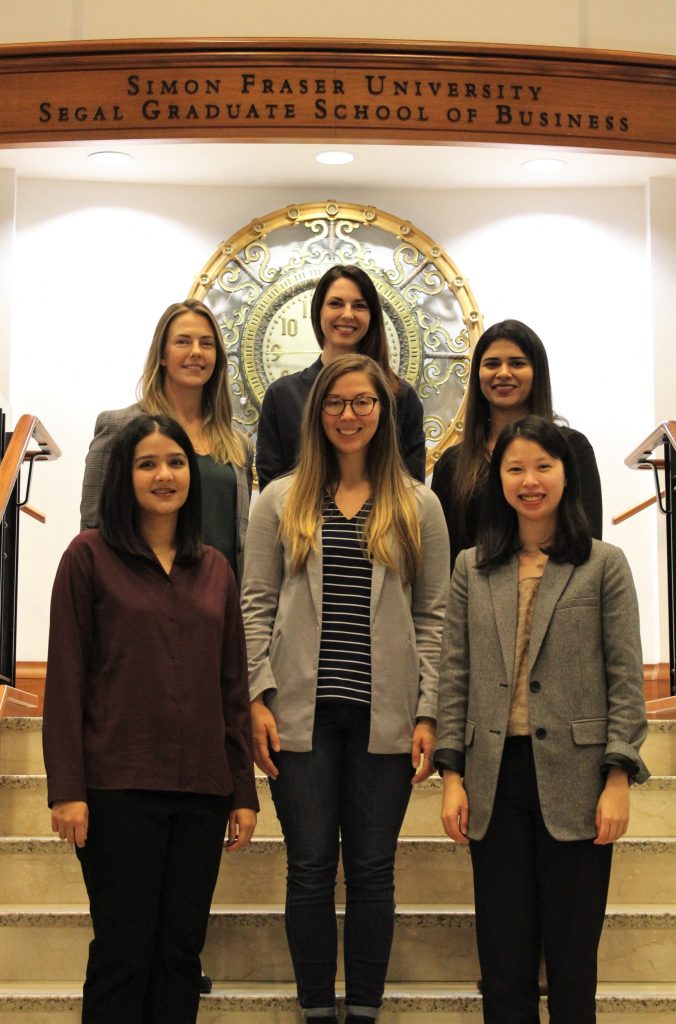 About GWC
Founded in the fall of 2011, the GWC is an elected Beedie graduate student and alumni volunteer-run club committed to greater diversity in leadership in BC. The GWC organizes the following events and activities to achieve their goals:
1. Networking events to bring Beedie graduate students and alumni together
2. Symposiums/speaking events to provide education and experience to the membership
3. Maintenance of a strong network of alumni to support future club members in their career development
4. Consulting services from the membership to the community (start-ups, small businesses)
Our Team
Alexandra Kutilin, President
I dove head-first into women's topics in business three years ago when a career mentor inspired me to look for women's career resources. I hate to say it, but my search results were rather disappointing. Truly amazing articles were sparsely scattered within a mostly toxic #bossbabe culture that didn't accurately represent the world of women in business that I wanted in on. So, I created my own blog website to dissect women's topics from the lens of a young, emerging professional woman. It was through the creation of my blog that I learned exactly how important it was for me, personally, to use my passion for diversity and equity to generate impact.
If you could only pick three foods to eat for a month, which foods would you choose?
Sushi, deep-fried pickles, and bubble tea.
Sarah Gyorfi, VP Public Relations
Inspiring women like my Grandmother, Mother, Aunts, Nursing Directors, Clinical Nurse Leaders and Educators, Vocal Coaches, Fastball Coaches, have shaped me into the woman I am today, and I am eternally grateful for their continued wisdom. I feel the best way to repay them, is to pay it forward as I continue to learn, grow, and teach. I have a passion for bringing equality to the workplace by promoting Women in Business because I whole-heartedly believe that diversity in the workplace will change the world. This year, I hope to promote dialogue on inclusion and what that means for aspiring and current leaders of today. "Diversity is being invited to the party. Inclusion is being asked to dance" – Verna Myers.
If you could save only 5 books, which ones would they be?
1) A Short History of Nearly Everything – Bill Bryson
2) Tuesday's with Morrie – Mitch Albom
3) Harry Potter and the Goblet of Fire – J.K. Rowling
4) All the Light We Cannot See – Anthony Doerr
5) To Kill a Mockingbird – Harper Lee
Chalys Joseph, Co-VP Operations
As an engineer, I've experienced studying and working with both men and women in fields historically dominated by men.  I've developed an awareness of how women and men can generate opportunities in society to address issues relating to women, as well as other minorities.  I'm excited to build on my current work within my industry, nurturing the development of females and other minorities, while getting to know the broader SFU graduate student network.
Who is your favourite cartoon character and why?
Hobbes from Calvin and Hobbes.  He's such a lowkey chill guy with a lovable, loyal but playable demeanor.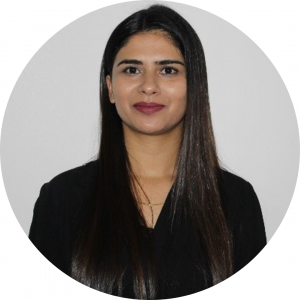 Kiran Bhatti, Co-VP Operations
My experience as an immigrant in the Canadian workforce and as a female manager in a male dominant industry has grown my passion for equal opportunity for women. I want to create opportunities for women to engage in intellectually stimulating dialogue about issues we face in the corporate world and society, learn from each other's experience on how to overcome those issues and work together towards leaving a fairer world for a future generation of women.
Would you mentally or physically never age?
Mentally.
Stephanie Chua, VP Events & Engagement
I firmly believe that women's equality, empowerment, and inclusion are keys to success in the workplace and society. Achieving gender equity requires the active involvement of all community members, as we all can make a powerful impact when speaking out for women's equality. From networking to speaker events, my aim is to provide as many opportunities for women to reach their potential and create a supportive environment for everyone.
What is something – food or activity – that you tried reluctantly, and it turns out you like it?
Jokbal (pig's feet in Korean). I know it sounds horrible but I swear it's really delicious plus the Koreans believe that the benefits of natural collagen from the pig's feet will give you beautiful skin. A win-win!
Vibha Vedaprakash, VP Communications & Media
I am passionate to learn, understand and educate the complexities of being a woman in business. My interest in this area grew as I wondered how to navigate being a first-generation immigrant and minority woman in the business world. I would like to explore and bring in immigrant women, and women of color who have built successful careers in Canada. I believe that the empowerment of gender-inclusive groups is important to achieve my ultimate goal of equality in the workplace – not just equality for women.
If you could choose one hobby that now seems out of your reach either financially or time-wise, what hobby would you take up and why?
Surfing – there is something about being in the water and near the ocean that is so serene and gratifying.