SFU Beedie welcomes 10 exciting new faculty members
Sep 29, 2022
---
This fall, SFU's Beedie School of Business is delighted to welcome 10 new faculty members to join the ranks of our world-class teaching and research faculty.
Our new faculty members come from an incredible diversity of backgrounds, including accounting, management organization studies, technology, law, and more. These educators and researchers boast a dynamic range of research and teaching expertise that will enrich and strengthen our SFU Beedie academic community.
Please join us in welcoming these new faces to SFU Beedie and stayed tuned for more news about our faculty's research and teaching.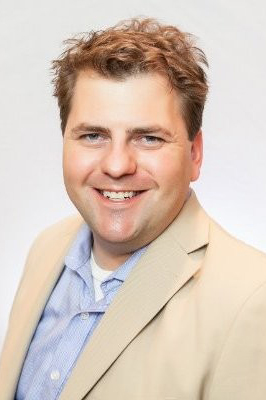 Matt Martell, CPA, CMA
Lecturer, Undergraduate Programs
Matt Martell teaches courses in accounting, entrepreneurship, strategy, and teamwork and collaboration. One of his main passions has been training and coaching students to compete against other universities in academic case competitions around the world. He helped found the Case Competition Training Program (CCTP) for undergraduate students and the SFU Beedie Case Academy (BCA) for high school students in the Lower Mainland. In 2015, Matt was awarded the BASS Alumni Impact Award for his active involvement with the University.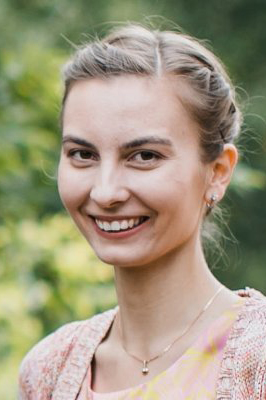 Zhanna Lyubykh, PhD
Assistant Professor, Management and Organization Studies
Dr. Zhanna Lyubykh received her master's degree in organizational behaviour from the University of Lethbridge and her PhD in organizational behaviour from the University of Calgary. She has previously been an instructor at the University of Lethbridge. Her research focuses on how to make work experiences enjoyable (or at least more tolerable) for employees. Some of her research interests include workplace harassment, bystanders, wellbeing, leadership practices, and stigma. Zhanna has recently published research that was widely discussed on work breaks and how they affect working individuals.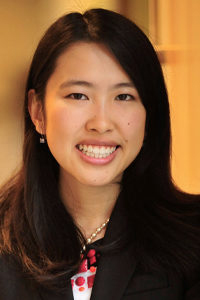 Samantha Seto, CPA, CA, PhD
Assistant Professor, Accounting
Dr. Samantha Seto's research examines the influence of accounting information and disclosure on individual judgment and decision-making. Her papers examine how the evolving disclosure landscape influences the behaviour and judgments of key stakeholders (investors, managers, and auditors). Prior to working in academia, Samantha worked at the University of Toronto in various roles as manager of budget and operations, financial reporting and audit. She also worked at Ernst & Young LLP in audit and transactions advisory services covering the technology, healthcare, natural resources and not-for-profit industries.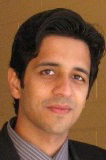 Moksh Matta, PhD
Assistant Professor, Management Information Systems
Dr. Moksh Matta earned his master's degree (University of Arizona) and PhD (University of British Columbia) in management information systems. His research broadly focuses on understanding technology in management and governance. How can organizations improve the adoption of new technologies? How can organizations improve the value generated from new technology adoptions? In particular, Moksh's investigations aim to improve the technology management and governance practices employed by organizations.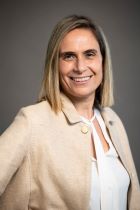 Luana Carcano, PhD
Lecturer, Undergraduate Programs
Dr. Luana Carcano's research focuses on design and execution of strategies, management in luxury and premium businesses, differentiation strategies, and on growth and competitiveness strategies. She is the author of numerous books and articles on the subject. Her works have been published in The Journal of Corporate Citizenship, Finanza, Marketing and Produzione e Mestieri d'Arte, among others. She is a board member for the Luxury Research Journal. Luana earned a degree in business administration from Bocconi University, a PhD in economics, marketing and corporate communication from IULM University, and a master's degree in international management from Bocconi-Esade.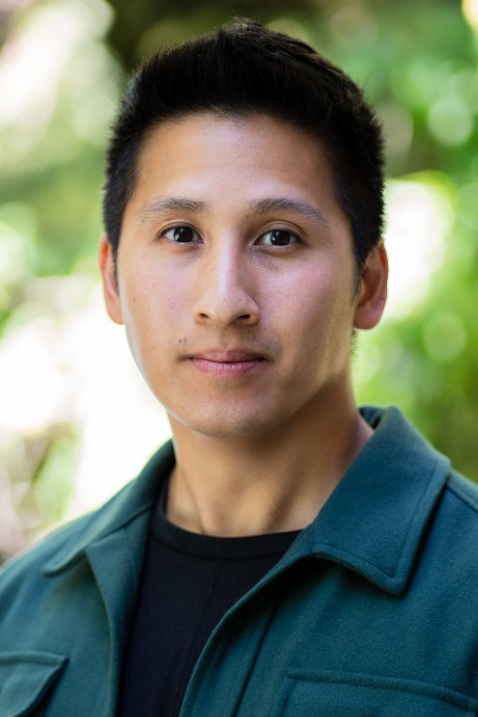 Kam Phung, PhD
Assistant Professor, Business and Society
Dr. Kam Phung researches the relationship between business and society and is guided by the question: "How do we organize and innovate for social change?" He is particularly interested in the social and political dimensions and organizational underpinnings of technology and innovation in the context of social and environmental issues and has studied issues such as modern slavery, stigma, and climate change. His professional experiences have spanned multiple social and environmental tech start-ups and a range of socio-economic development and sustainability focused consulting firms and non-profits.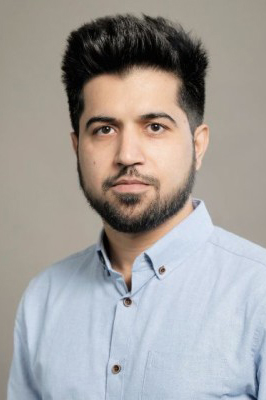 Gohram Baloch, PhD
Assistant Professor, Technology and Operations Management
Dr. Gohram Baloch earned his master's degree and PhD in applied operations research at the University of Waterloo. His research focuses on data-driven optimization and machine learning with applications in healthcare operations, retail businesses, e-commerce, warehouse and transportation logistics. Gohram has successfully completed several analytics and optimization projects with industrial partners including Unilever Canada, MedAvail Technologies Inc, Dematic, Uni-Select, Mister Transmission, Shore Consulting, and Daewoo Express.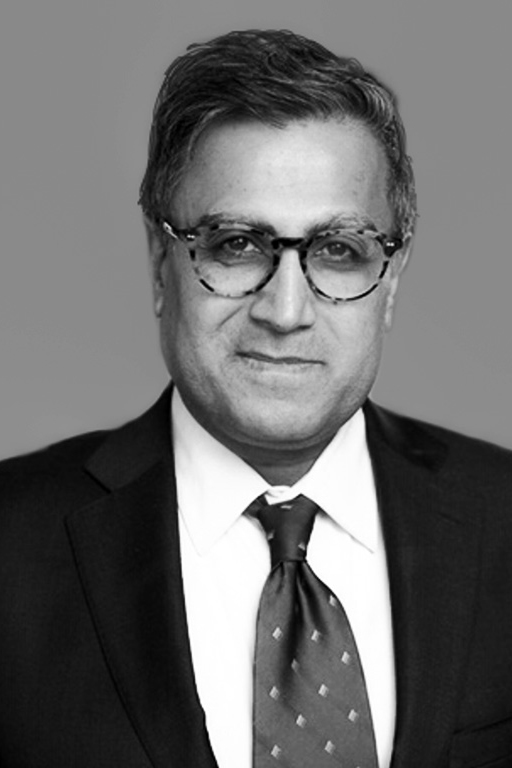 Shafik Bhalloo, LLM
Associate Professor of Practice, Strategy
Shafik Bhalloo teaches commercial law, business ethics and employment law courses. He has a keen interest in student engagement in his courses and tries to bring his real-world legal experiences in class to assist students in understanding the subjects he teaches. Shafik is a two-time recipient of the TD Canada Trust Distinguished Teaching Award, the highest teaching honour at SFU's Beedie School of Business. In 2013 and 2018, Shafik was chosen by the Teaching Awards Committee for this honour. Shafik is also a member of the Law Society of British Columbia and a former partner and current associate counsel at Kornfeld LLP.  Shafik's practice is focused in the areas of corporate commercial litigation, general civil litigation, labour and employment law and human rights law.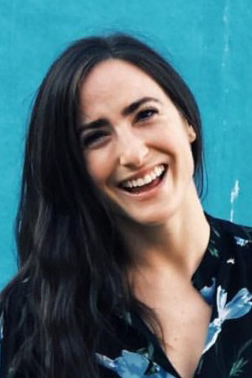 Natalya Alonso, PhD
Assistant Professor, Management Organization Studies
Dr. Natalya Alonso's research focuses on how employees attempt to shape the way their social groups and identities are perceived at work. By considering the organizational contexts and individual behaviors that inform these evaluations, Natalya's research provides a dynamic perspective on workplace (dis)advantage. Recently, she has been particularly interested in exploring these questions in traditionally male-dominated industries such as policing, construction, and high technology. Natalya earned her bachelor of commerce from Queen's University and her PhD from the University of British Columbia.
Aviva Philipp-Muller, PhD
Assistant Professor, Marketing
Dr. Aviva Philipp-Muller earned her bachelor of science from the University of Toronto and her PhD from Ohio State University. Her research investigates attitude strength, persuasion, and consumer behaviour. Part of Aviva's research examines which types of attitudes predict behaviour and she has developed a framework to organize attitude features, examining when different types of attitudes predict outcomes including purchase intentions, heeding health authorities, advocacy, and relationship initiation. Other parts of her research investigates the marketing of innovations, particularly scientifically formulated products as well as how to persuade individuals with staunchly held beliefs, with a focus on how consumers respond to moral transgressions in the marketplace.
---