Current Executive Team
2021 – 2022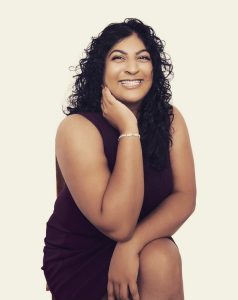 Jasmin Bains, President – FT MBA 2021 Cohort
Email: jasmin_bains@sfu.ca
LinkedIn: linkedin.com/in/jasminbains
Bio: Once I decided to enhance my career by pursuing an MBA, I knew I wanted to apply to an institution that shared in my values. In that regard, Beedie's commitment to sustainability echoes my own. Beedie's certification as a Net Impact Chapter and demonstrated leadership in the Net Impact Sustainability Challenge deeply aligned with my own interests and immediately motivated me to apply and participate.
As the President of Net Impact SFU, I am driven to strengthen the conversation between industry professionals and future leaders and aspire to build a strong, sustainable network of mutually inspired individuals who are as engaged on the topic of sustainability as I am. My aim for this year's Net Impact is to mobilise the next generation of leaders, fostering a sense of urgency and responsibility. Through a multitude of networking events, discussion panels, and informal meetups, I hope to evoke a sense of civic engagement and garner support for utilising business resources and skills in support of environmental causes.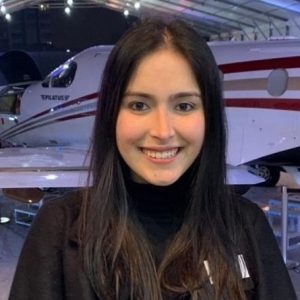 Lucia Jaramillo Gaviria, Vice President, Case Competition – FT MBA Cohort
Email: lucia_jaramillo_gaviria@sfu.ca
LinkedIn: linkedin.com/in/lucia-jaramillo-gaviria
Bio: Sustainability has been a very important aspect of my life. Since it's a broad topic that includes environment, social and economic development, it allows people from different backgrounds and interests to be passionate about it and provide their own insights. As students and leaders in our communities, it is crucial that we start viewing sustainability in our day-to-day activities from these different perspectives.
My goal for the year is to create more awareness of environmental and social issues and provide a forum for individuals to discuss actions that can really contribute to change. In light of this, I believe leading the case competition is an excellent opportunity to discuss and create more awareness of the environmental, economic, and social issues, and allow students the opportunity to think of business solutions that can translate into real-world change. I truly believe these events are a game-changer for students as it's an excellent opportunity for students to discuss their ideas with people from different backgrounds and diverse life experiences.
Jacintha Kurniawan,  Director, Events & Engagement – FT MBA 2021 Cohort
Email: jacintha_kurniawan@sfu.ca
LinkedIn: linkedin.com/in/jacintha-kurniawan
Bio: I am passionate about sustainability, and I am here to create a positive social impact. I believe there are urgent problems to solve, and we can collectively take part to solve this issue together. As a Full-Time MBA student, I want to leverage the lessons I've learned in class and implement them to this executive role at Net Impact; a society contributing to a positive social cause, creating a better world for all of us to live in, one event at a time. I was previously the Head of Events at the Indonesian Society (PPIA) in Australia, so I do have previous event management experience. My goal is to create events that genuinely interest people, and have attendees leave feeling empowered in taking actionable changes in their life. I am excited to join this social movement and be a part of something larger than myself, solving one sustainable issue at a time.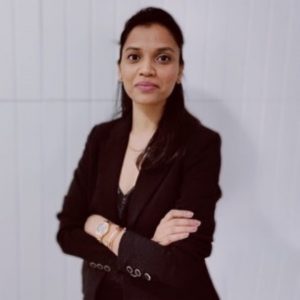 Maitree Lonare, Director, Communications & Media – FT MBA 2021 Cohort
Email: maitree_anil_lonare@sfu.ca
LinkedIn: linkedin.com/in/maitreelonare
Bio: Associated as I have been intensive brand communication in the advertising sector, I am privy to the impact of socially relevant campaigns on business. Through the knowledge acquired by the FT MBA courses and Net Impact events, I intend to achieve my long-term vision of marrying business and humanity in the business world.
I aspire to transform the business world by infusing the essence of sustainability and social responsibility. Eventually, I envision nurturing a breed of conscious leaders and brands that are sensitized towards the needs of our community and habitat. As Director of Communications and Media, I intend to connect with like-minded people and influence others to further the cause of sustainable practices in business.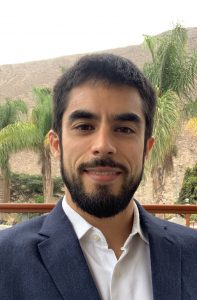 Jose Noriega, Director, Finance – FT MBA 2021 Cohort
Email: jose_noriega@sfu.ca
LinkedIn: linkedin.com/in/jose-noriega29
Bio: I am 36 years old, married, and a father of a 2-and-a-half-year-old beautiful daughter and 2 dogs. My family and I are originally from Lima, Perù. I was inspired to join Net Impact while attending the Full-Time MBA as I believe we have a strong commitment with future generations on how we manage the world we live in today and we must contribute in any way we can. I also believe there are many things we can do to make a difference. For instance, I always carry a mug with me – that way I can refill it with water and reduce the amount of plastic used.
Ultimately, we can all give our little grain of sand for change to happen.