Past Initiatives
A PLASTIC OCEAN DOCUMENTARY FILM SCREENING AND DISCUSSION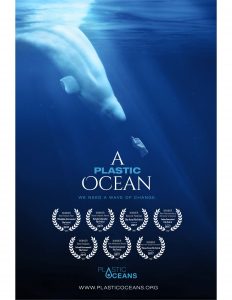 Our Net Impact exec invite you all to join us for this incredible event put on by the Kay Meek Center.
Details:
FREE Event by Registration
Wednesday, June 28, 2017 @ 7:00PM
General Seating
Location: The Kay Meek Centre
1700 Mathers Avenue
 West Vancouver, B.C. V7V 2G7
Check the FACEBOOK EVENT for any updates!
Join us for a screening of the award-winning documentary film "A Plastic Ocean" followed by Q&A with experts.
A Plastic Ocean is an epic global adventure following a documentary filmmaker and a world record free diver as they travel the earth discovering the shocking impact plastic is having on our oceans and marine life. The film investigates how plastic is influencing the food chain and human health.
During its four-year production period, A Plastic Ocean was filmed in 20 locations around the world in beautiful and chilling detail to document the global effects of plastic pollution and introduce workable technology and policy solutions that can, if implemented in time, change things for the better.
GROWTH OF RENEWABLE ENERGY: PANEL AND OPEN DISCUSSION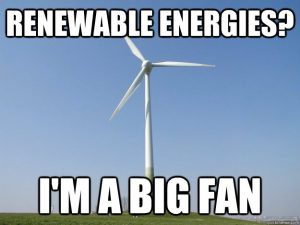 Facebook Event Information
Format: Discussion panel with moderator
Date: Tuesday June 6th, 2017
Time: 7:00pm – 9:00pm
Location: Nemesis Coffee Shop, 302 West Hastings Street, Vancouver, BC
There is a strong desire to learn more about the renewable energy initiatives that are being undertaken here in the Lower Mainland and in Western Canada.
Net Impact is pleased to present the Growth of Renewable Energy: Panel and Open Discussion to cultivate a relationship between renewable energy companies throughout Western Canada, the Net Impact Segal Chapter, and SFU Beedie students. We present speakers who can talk about the current and future state of the renewable energy industry in Western Canada and abroad, as well as the current initiatives being undertaken by their company or organization.
Speakers
– Jessica McIlroy, Executive Director at BCSEA
– Shannon Halliday, Director, Business Development at Instream Energy
– Isabelle Deguise, Lead, Regulatory and Environment at BluEarth Renewables
– Dr. Stephanie Bertels, Moderator
Event Details
Tuesday June 6th, 7pm to 9pm
Nemesis Coffee Shop
Tickets (Free event)
Reserve your spot on Eventbrite – only 35 spots available so get your tickets fast!
PLANTING THE SEEDS OF HOPE: A FUNDRAISER FOR THE ALAN AND GHALIB KURDI FOUNDATION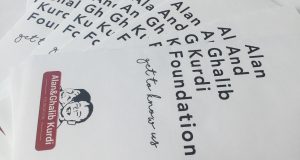 Event Details
Date: May 26th, 2017
Time: 7:00-8:30pm
Location: Asia Pacific Hall at the Wosk Centre for Dialogue, 580 W Hastings Street, Vancouver, BC
For nearly six years, civil war has ravaged Syria and has displaced more than 11 million civilians from their homes in attempts to flee the violence and find refuge elsewhere. Children are those most affected and vulnerable to the war. While attempting to escape the horrors of war, Alan and Ghalib Kurdi lost their lives. It was the now iconic photo of Alan, lifeless on a Turkish beach, that became a wake-up call to the rest of the world about the war, its impacts, and how citizens of the world can act and open their hearts and borders to the fleeing refugees.
Founded by Abdullah and Tima Kurdi, the Alan and Ghalib Kurdi Foundation seeks to educate and raise awareness of the refugee crisis while also directly aiding children in refugee camps.
We are especially grateful and excited to present this speaker event featuring Tima Kurdi, who is an internationally recognized speaker and has spoken to many organizations across the world about the refugee crisis and how governments, businesses and citizens can take practical steps to help. Aiming to broadcast her message to the students of Simon Fraser University and to the greater public of Vancouver, we would like to foster dialogue on this issue in hopes that our efforts can educate and spark engagement and action within the student body here at SFU.
Promotion and Education
Provide a platform to educate to a broad and diverse audience on the realities of the Syrian refugee crisis and how the world can respond meaningfully
Highlight the work of the Alan and Ghalib Kurdi Foundation and the initiatives underway in helping children in refugee camps in Kurdistan by providing access to nutritious food, clean drinking water, clothing, and medicine
Connection and Discussion
Foster engagement, dialogue, and discussion about how we as global citizens can make a meaningful difference
Spark engagement and action within the SFU student body and broader Vancouver community
LUNCH AND LEARN: VANCOUVER OPIOID CRISIS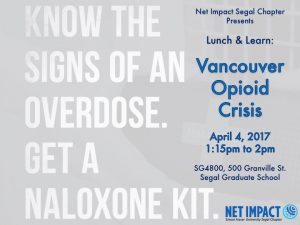 Ever wonder about the opioid crisis in Vancouver? How about what to do if you witness an overdose?
Please join us for an important Lunch and Learn with Anca Cvaci as our guest speaker, sharing with you information around how ODs present, showing a sample of the antidote kit put together by the BC Center for Disease Control (BCCDC), and going over the basics of what to do in case of encountering an overdose. Anca's intention for this session is to give back and to educate members of our community.
The session will be held in SG4800. Bring your lunch and learn!
Anca is a SFU full time MBA alumni, class of 2014, who proudly planted the seed and spearheaded the Beedie's own case competition. A pharmacist by training, she has had the opportunity to work for most of the health authorities in the Lower Mainland (Providence Healthcare, Vancouver Coastal Health and Fraser Health). Using her business skill she has successfully led a major organizational project at PHC, and now has moved on to gain some operational experience and is managing a group of pharmacists at the Jim Pattison Outpatient Care and Surgery Center. She loves to travel and learn more about the world around her.
Please find more information at this link: https://www.facebook.com/events/226395281168195/
A SOCIAL WITH ENTREPRENEURS: A FIRESIDE MIXER ON SOCIAL INNOVATION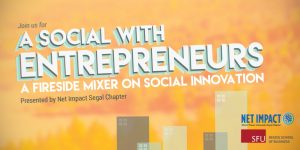 Join us for a social with entrepreneurs, a fireside mixer on social innovation.
Presented by Net Impact Segal Chapter.
In this social, we are chatting with 4 prominent figures in Vancouver's startup community.
Moderator:
• Donovan Woollard, Co-Director RADIUS
Panelists:
• Jorge Hoyos, Founder, Heilu
• Paulina Cameron, Director, BC and Yukon, Futurepreneur Canada
• Sonia Strobel, Co-Founder and Managing Director, Skipper Otto's Community Supported Fishery
Location: Salt Tasting Room at 45 Blood Alley Square, V6B 1C7
When: Thursday April 06, 2017 at 5:30pm to 7:00pm
Limited space. Register to secure your spot.
To register: https://netimpact-socialinnovation.eventbrite.ca/
Light refreshments provided.
Please find more information at this link: https://www.facebook.com/events/1448738875167794/
LUNCH AND LEARN: BULLFROG POWER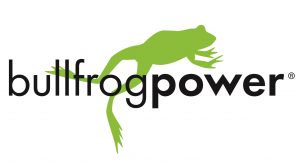 Friday March 10, 2017
1:30pm to 2:30pm
SG4800 at the Segal Graduate Building, 500 Granville Street
Please bring your lunch and join us for an exciting hour of learning and Q&A.
Emily works on the marketing team at Bullfrog Power, Canada's leading green energy provider. Overseeing all corporate accounts in Western Canada, Emily's role is to ensure that bullfrog powered customers communicate and leverage their renewable energy purchase in a creative and meaningful way. Emily also works to foster partnerships with organizations such as B Corp and BCSEA. Emily received her Master's Degree in English from UBC in 2015, where she conducted innovative linguistic research on social media and advertising, as well as worked for a Canadian dictionary (yes—a dictionary). In her spare time, Emily enjoys hiking in Squamish and happy hour at Tacofino.
Please find more information at this link: https://www.facebook.com/events/399002097126251/
LUNCH AND LEARN: EVO AND THE SHARING ECONOMY
Thursday February 16, 2017
1:30pm to 2:30pm
SG4800 at the Segal Graduate Building, 500 Granville Street
Net Impact invites you to join us for a Lunch and Learn focusing on the Sharing Economy! What is the Sharing Economy? It's a system where assets and/or services are shared among private individuals, through an application platform, which results in reduced costs for participating businesses and consumers.
Heading the talk will be a representative from Evo Car Share and their Street Marketing Team. They will give a 45-minute presentation followed by a 15 minute Q&A session. We encourage you to bring your lunch.
Please find more information at this link: https://www.facebook.com/events/379153029126123/
SKOLL GLOBAL CHALLENGE
Championed by the SFU Change Team, a network of faculty, staff and students from across the university, this is a unique competition focused on deeply understanding social problems before trying to solve them and we're looking for SFU students to participate around issues they are passionate about!
Please find more information at this link: http://www.radiussfu.com/sfu-participating-in-the-skoll-global-challenge/
SFU NET IMPACT SUSTAINABILITY CHALLENGE 2017
The fourth annual SFU Net Impact Sustainability Challenge will be held March 24th to 25th, 2017 at the SFU Beedie School of Business' Segal Building in downtown Vancouver, BC.  A catered opening ceremony will be held on the evening of March 24th, with a closing, networking event being hosted on March 25th.
By analyzing and presenting solutions to a panel of judges with extensive academic and industry experience, teams from business schools across North America will compete for thousands of dollars in prize money.
Please find more information at this link: https://beedie.sfu.ca/netimpact/
NET IMPACT FOOD DRIVE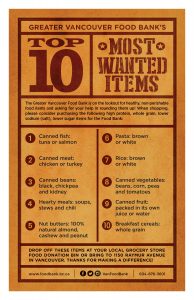 Please join us in donating items to the Vancouver Food Bank as we hold our annual food drive, running November 29th 2016 to December 7th 2016.
There is a competition! Staff, faculty, and cohorts compete. The cohort or group to donate the most food wins a Tim Hortons prize!
Donations can be made right in the Segal lobby, under the clock. Please place donations in appropriate box for your cohort or group.
NET IMPACT MOVIE NIGHT – FRACTURED LAND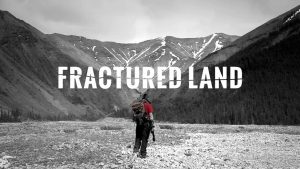 Please join us for an incredible night as we are presenting the film Fractured Land. The film covers Aboriginal relationships in different extraction industries and the importance of corporate social responsibility.
We are pleased to announce our special guests, Fiona and Damien – the co-directors, producers, writers of this film, who will speak after the screening and hold a Q&A session.
More information about the film: http://www.fracturedland.com/
LUNCH AND LEARN: SOCIAL ENTREPRENEURSHIP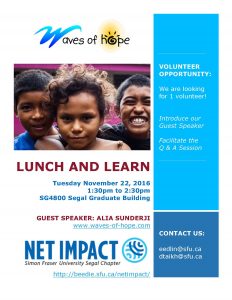 Tuesday November 22, 2016
1:30pm to 2:30pm
SG4800 at the Segal Graduate Building, 500 Granville Street
Alia Sunderji, Co-founder of Liv&Lola, Social Entrepreneur and Sustainable Innovation Lecturer at Simon Fraser University
Working alongside women in need in Guatemala and Nicaragua for the creation of a Boho-Chic Home décor and accessories line which lends to upward social mobility. Provide training, equipment, supplies, design ideas and access to the global marketplace by selling the goods made by the women via online sites and retailers . Work alongside Not For Profits including Waves of Hope (www.waves-of-hope.com) where 100% profits from select pieces goes towards the creation of water wells in Northern Nicaragua.
MOVIE AND PIZZA NIGHT – CHASING ICE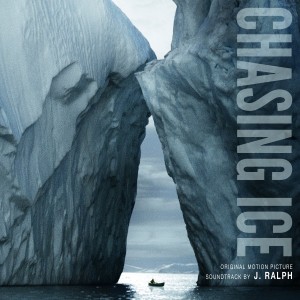 Event Details: October 20, 2015 @ 5:30 PM in Room 4400
Thanks to all who attended our Premier event! Special thanks to our guest speaker Dr. Christian Schoof, an expert in glaciology, for his introduction to the film and post-viewing Q&A session!
ORIENTEERING AND WRAP PARTY
Event Details: April 17th – 18th, 2015
What a success!  Net Impact members met in Stanley Park to learn how to use a map and compass to find SFU signs posted throughout the park.  Teams of three had 45 minutes to find as many signs as possible to gain points.  The winning team was awarded with MEC gift cards and everyone enjoyed some food and drinks to celebrate the year.
SFU BEEDIE SUSTAINABILITY CASE COMPETITION

Event Details: April 17th – 18th, 2015
Check out our pages on the second annual SFU Beedie Sustainability Case Competition for information on participants, judges, prizes and more!
INFORMAL CAREER TALK SESSION WITH AMANDA PITRE – HAYES, DIRECTOR OF SUSTAINABILITY, CITY OF VANCOUVER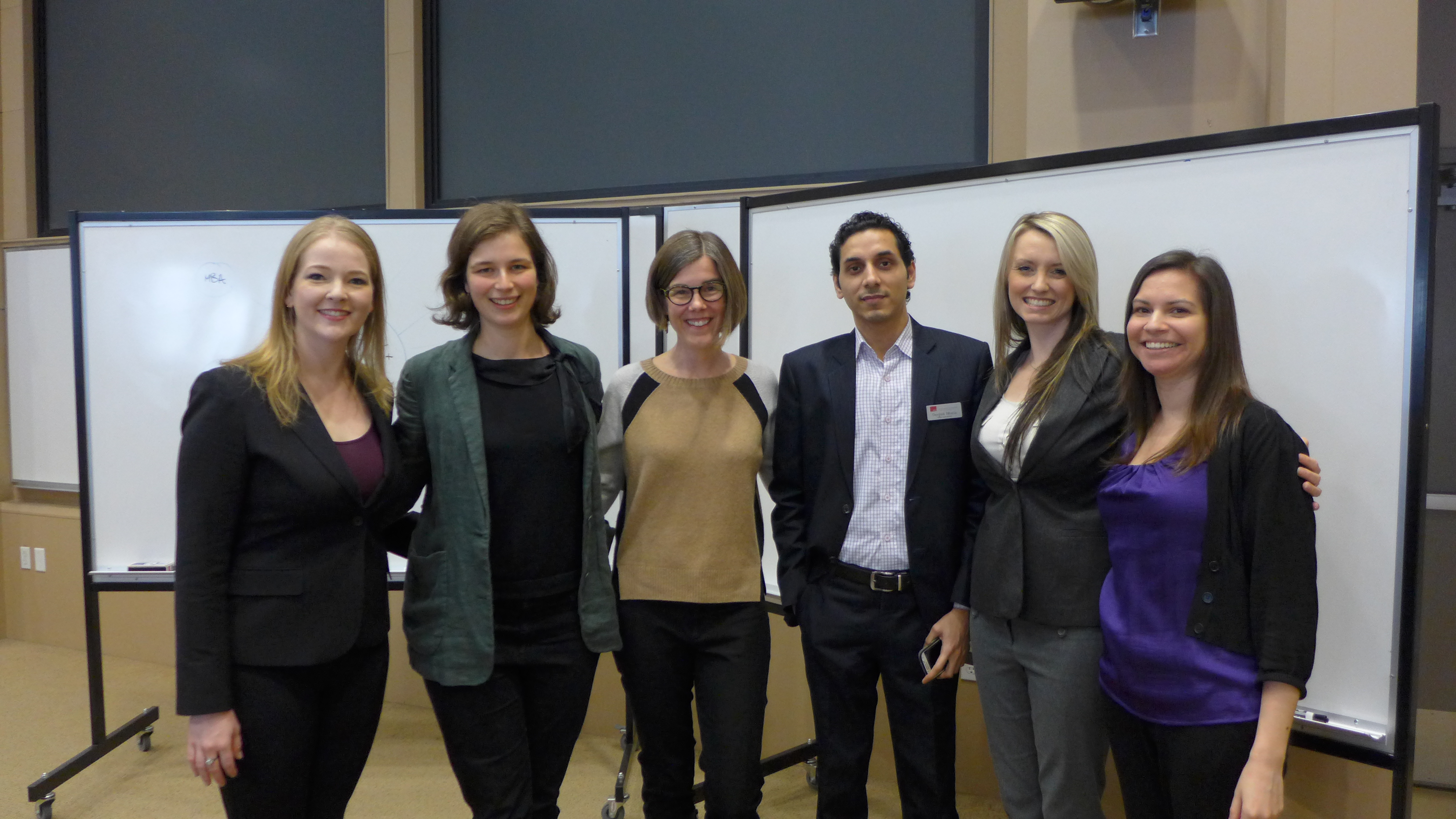 Event Details: February 19, 2015 @ 1.30 PM in Room 4400
A great turn-out for this engaging session where Amanda described the career path that led her to her current position, outlined the City's Greenest City 2020 Action Plan, and took time to answer all questions posed by attendees. Questions pertained to the planning and strategy devised for the City's Greenest City 2020 Action Plan, challenges faced and how can individual stakeholders like graduate students help and make a difference.
REUSABLE COFFEE MUG SELFIE: CHALLENGE WEEK:
Event Details: January 19 – 23, 2015
We had almost 50 entries this week for the Coffee Mug Selfie Photo Challenge that highlights the importance of cutting out unnecessary waste!  What a great event, full of fun photos from everyone, and a big congrats to Sara Shams for winning the Trees Organic coffee gift card!
Keep up the great work, everyone!  Remember to bring your reusable mug and reduce waste!
VANCOUVER CHRISTMAS MARKET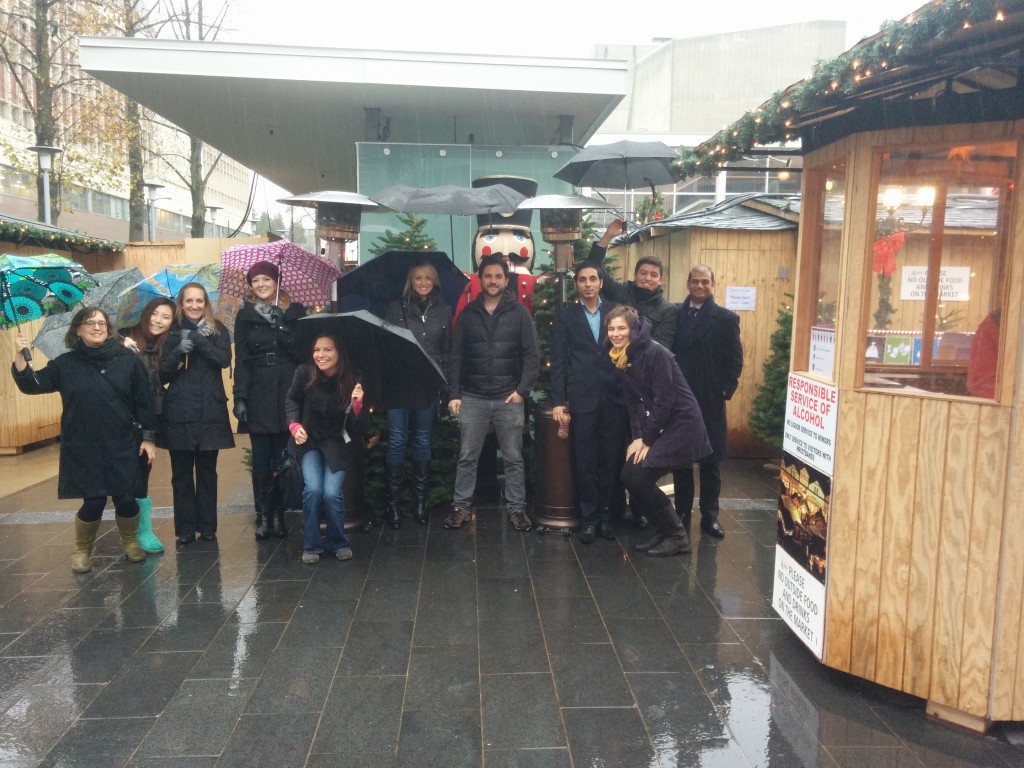 Event Details: November 24, 2014
Thank you to everyone who came out on Monday to learn about operating a local business in Vancouver. The Hartmont Candle Company and Stoneheart Designs representatives gave our group some great insights into what it is like to be an entrepreneur and develop local businesses.
MOVIE AND PIZZA NIGHT – AN ATTEMPT TO SPREAD AWARENESS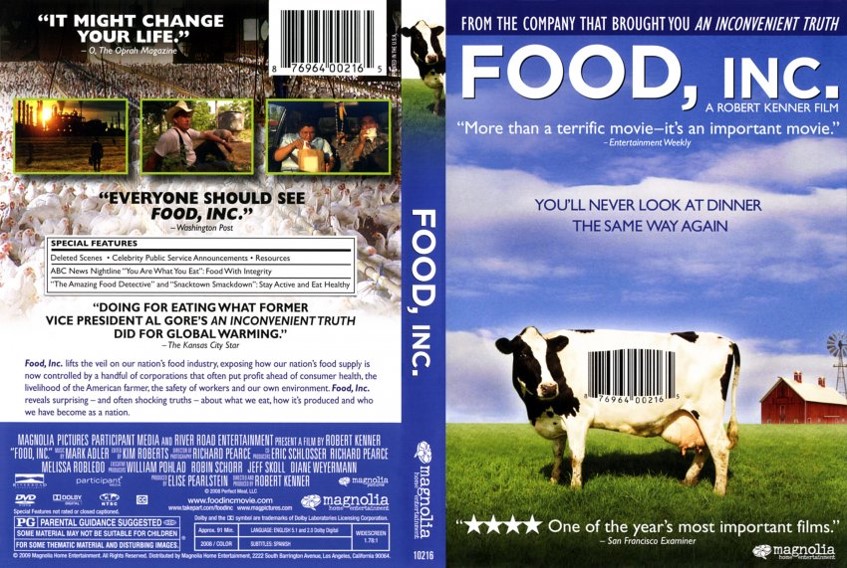 Event Details: November 5, 2014 @ 6 PM in Room 2800
What a great success the pizza/movie night was!  Thanks to everyone for joining us for our premier event.